Farm Share is a partnership between people who want local, organic produce and our farm that provides it. Sometimes called Community Supported Agriculture (CSA), Farm Share means investing in Zephyr Organic's growing season and receiving a share of what we harvest each week in return.
You partner with us
Become a member for the season by choosing the share type, size and delivery options that are right for you.  We use the upfront payments of our members to pay for seeds, supplies and employee salaries.
We grow for you
We use our years of experience and organic methods to ensure a delicious selection of items for our members. Weekly or bi-weekly for our 22 week season, we harvest, pack and distribute your "shares" of everything we produce.
A season of produce from our farm to your table
Your boxes will include produce that is in season and available at that particular time. Before each delivery or pick up date, we'll send you an email so you know what to expect, plus recipes and tips to help you enjoy your share. You can also add items to your order from our farm store.
Frequently asked questions
Can I choose what items I receive?
No, we send you a variety of items that are ready in the garden that week. With our Simply 6 shares, "swap 3" half or
whole shares, or any share picked up from the farm, you can request not to receive 3 different items and receive extras of some of your favourites instead. We hear from many customers how delighted they have been to discover and enjoy new items they may not have chosen themselves.
What items can I expect to receive?
The best way to anticipate this is to look at our growing season chart or our blog, where we have documented what went into each type of shares last year. Please note the produce changes widely with our growing season which means lots of variety.
Do I have to be home to receive delivery?
No – we come by at about the same time each week so you know when to expect us. We will knock/ring your doorbell and will leave your box wherever you ask us.
What happens if it will be a while until we get home to receive delivery?
We recommend you leave out a large cooler with some ice, especially on summer days. Alternatively we can put your basket in a lean-to or garage if you provide a code. Some people even ask a neighbour to keep the veggies cool inside for them until they return.
What happens if we are away/go on vacation one week?
Simply email us about a week before and we will put your delivery on hold that week, and send you an extra basket on a different week. We can deliver your veggies to a friend instead, or you can even get farm store credit.
What happens if we move during the farm share season?
If you are moving to one of our many delivery areas, we can simply change your delivery address (your delivery day may change with the new route). Just email us at least a week ahead to let us know. If you are moving out of the delivery area, we can refund you for the remainder of the season minus a small admin fee of $15.
What happens if Farm Share doesn't work for my family?
Our farm shares come with a satisfaction guarantee. First of all, we can adjust your order to make it larger/smaller or make changes to it to suit your family's needs. If adjusting will not work for you, we are happy to refund you for the rest of the season minus a $15 admin fee.
Do you deliver or have pick up locations in Toronto?
We deliver to North Toronto including North York and Scarborough and do not have any pick up options in the South. Some people who are very keen to get our produce have it delivered at a friend or family member's house or work address within our delivery area.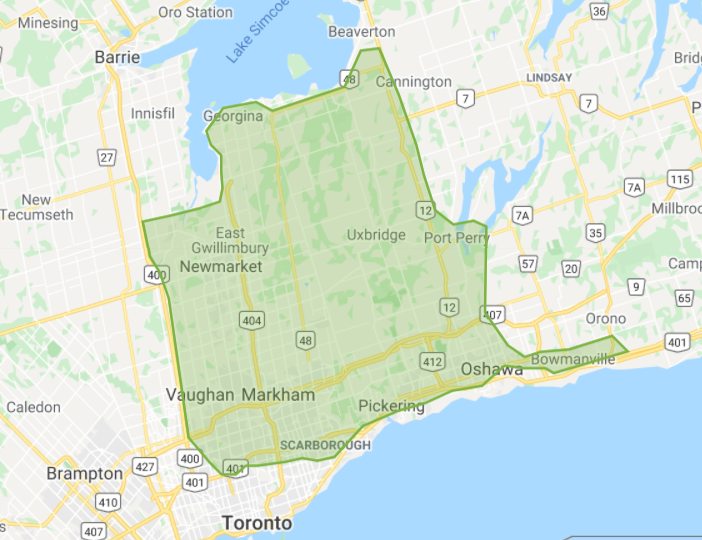 Farm Share Delivery in Durham Region
Newcastle, Bowmanville, Courtice, Oshawa, Whitby, Port Perry (excluding island), Ajax, Pickering, Whitevale, Greenwood, Uxbridge, Goodwood, Leaskdale, Udora, Beaverton, Sunderland
Farm Share Delivery in York Region
Georgina, Keswick, Jackson's Point, Pefferlaw, Mount Albert, Bradford, Holland Landing, Queensville, Newmarket, Aurora, King City, Stouffville, Markham, Unionville, Thornhill, Woodbridge, Vaughan, Maple
Farm Share Delivery in Toronto Region
Scarborough and North York only
Ready to become a member?