Ted Eng
Ted Eng cannot remember a time when he was not growing food. Working together in his small army of 17 siblings on the family farm,Ted found a passion in vegetable farming that has continued throughout his life. He saw an even brighter future in organic farming and worked toward our  organic certification and by 1991, Zephyr Organics had officially begun. He still works shoulder to shoulder with the rest of us with incredible energy and loves to invest in the agriculture and local communities
[clearboth]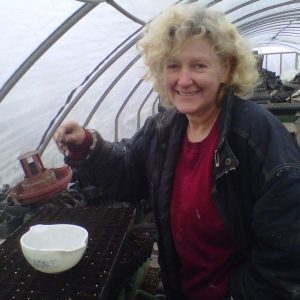 Jannette Eng
Jannette has worn many hats over the years, raising her 3 kids on the farm, planting, weeding, harvesting, driving and hosting farm workers and visitors from all over the world. Even more amazing, she's often seen doing one of these tasks with at least one grandchild in tow. Her knowledge and skill on the farm just blows my mind
[clearboth]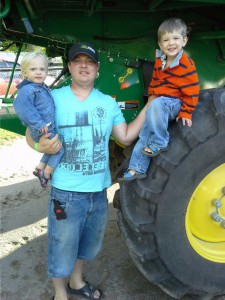 Douglas Eng
Douglas caught the farming bug driving tractors and earning spare cash by making up hundreds and hundreds of vegetable boxes.  Though he took some time out to earn his accounting degree, the love of growing ran deep and he returned to the farm as a co-owner and manager of more than 20 employees and over 150 acres. He has incredible passion for soil health and biology and he's constantly researching the unbelievably complex  microorganisms, minerals and more that make good vegetables great.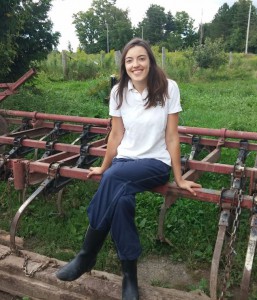 Jennifer Eng
Jennifer's first taste of the farm was as a labourer in high school. She fell in love with the exhausting beauty  of a hard day's work on the farm, and the joy of growing produce that impacts people's health and lives. When she fell for Douglas, she knew farming would be part of the package and found her place in the business through Farm Share, a community-supported agriculture program that brings organic produce directly to families all over Durham, York and North Toronto. When she's not harvesting for her customers she's thinking about new ways to enjoy the wonderful vegetables on the farm.

Tytus, Naomi and Boaz
Our little clan keeps on growing. It is truly amazing to share a full food education with the kids. They have quite the vegetable vocabularies, are learning lots about hard work, getting dirty and enjoying nibbling on all sorts of delicious discoveries in the fields!
[clearboth]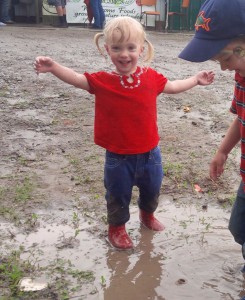 [clearboth]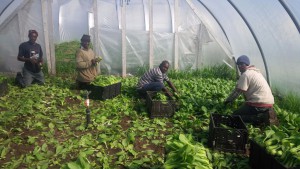 Jamaican Migrant Workers
We simply cannot tend the 150 plus acres of our farm alone. For over 14 years, we have depended on the tireless efforts of workers from Jamaica that come here for a seasonal work contract. During the growing season, we are blessed with some incredibly skilled and hard working men from Jamaica who come year after year to  seed, plant, weed, drive tractors, harvest and pack among other things. Each person has their own area of expertise they bring to the team.
[clearboth]
Canadian Workers
Most of our other employees are also seasonal, delivering produce, book-keeping and working out in the fields. They too share a passion for our produce and customer service. Some join us for a season and some have been with us for years. If you think you would be a good fit for our team, please email jobs@zephyrorganics.com