Hello from the fields of Zephyr Organics! You'll never guess what I found today…a watermelon that looks and feels ripe! I was not brave enough to pick it…it is so early for melons and most of the melons are still growing but I take it as a sign of things to come.i
I also found the coolest bug today: it was shimmering gold! Now if only I had a picture so you dont think I've been out in the sun too long!
Broccoli, broccoletti and kolhrabi are just starting, with more to come. Broccoli plants form one larger tight head in the centre of each plant, whereas broccoletti sends out multiple shoots of smaller, less dense heads. Either is extremely tasty!
If you are in doubt of what to cook this week, stir fry is probably the answer. I have the best mom ever, and while I harvested your veggies and packed your boxes, she was caring for our 3 kids, cleaning my house, and whipping up this tasty number with zucchini, spinach, snow peas, chicken and red pepper from the freezer. Hope you have an epic stir fry this week too!
So here are your veggies: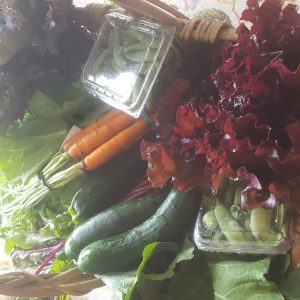 Half Shares
Cucumbers
Zucchini
Carrots
Beets
Romaine
Red leaf lettuce
Collard greens (a zero effort low carb wrap!)
Sugar snap peas
Snow peas
Red kale
Whole Shares (same as above with…)
Radish
Cilantro
Bok Choy
2nd carrots
Kohlrabi, broccoli or broccoletti
Fruit
2.5lbs bananas
2lbs red grapes (sooo good!)
4 nectarines
8 kiwis
6 anjou pears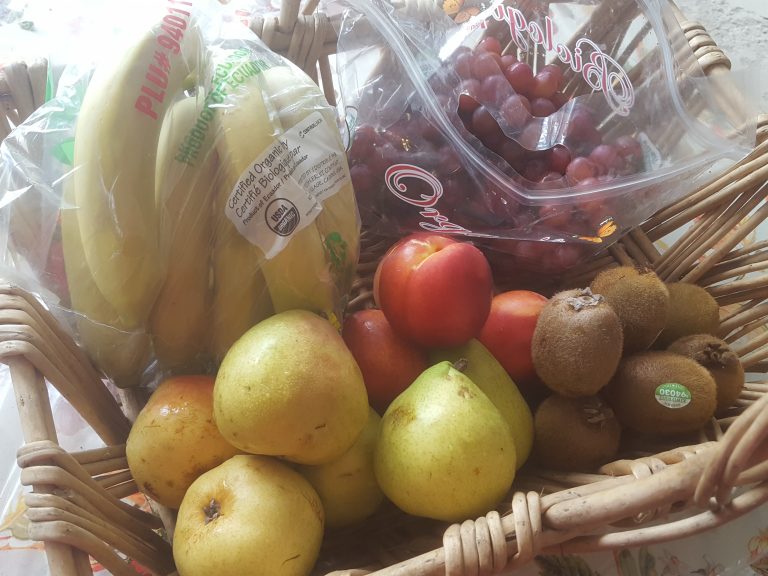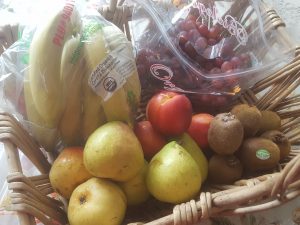 Enjoy some great food with those you love this week!
Here is a great easy recipe that can easily have any veggie added and ingredients changed up for a quick beef and beet stir fry recipe.