Its week 7 at the farm and halfway though July already-can you believe it? We've had a lot of sunshine and a lot of rain.
I've picked 2 recipes this week to share, both for endive.
Here is a very simile appetiser recipe: endive with walnuts and goat cheese.
The second is braised belgian endive recipe.
Here is an update from Jenny and the farm.
Now that I'm not spending the day picking Blackcurrants it's time for a farm update. We're loving the heat this week, as it really accelerates the growth of the veggies.
Zucchini is now in full swing, as well as the beans and a staggering amount of peas (see the picture). I've seen pea fields in my day but the sheer amount here is staggering!
It's taken a lot of hands to pick all those peas, but if some don't get picked they make a great cover crop and add nitrogen to the soil, which most veggies need to grow well.
Cover cropping is used extensively on our farm and Doug is always looking for the ideal mix to prevent erosion and enrich the soil. With the wet weather, some fields will only see a cover crop this year, or nothing at all if they are too wet. The wet has been a challenge but us farmers adapt as usual and there are lots of plants doing well.
Soon to be ready are eggplants, tomatoes and tomatillos, and cauliflower. Many of these plants flower as a promise of the fruit to come.
Try guessing what flowers belong to what plant on Facebook for these next couple weeks and you could win the item when it's ready. Good luck and enjoy the pretty flower picks.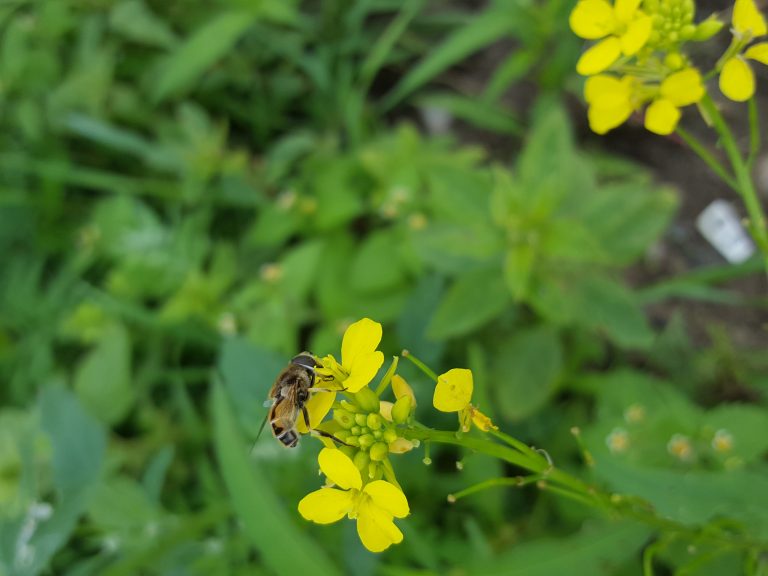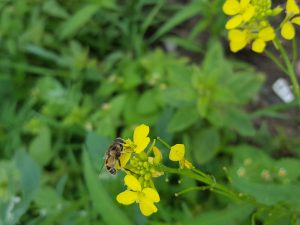 Half Shares
Iceberg lettuce
Carrots
Baby bokchoy
Green beans
Sugar snap peas
Snow peas
Red leaf lettuce
Zucchini Cucumber
Garlic scapes
Whole Shares
Collard
greens
Pickling
cucumbers
Endive or dandelion
greens
Beets
Green
onions
Currants