We made it! A whole season of fresh from the farm, organic vegetables. From the crazy late frost to the the summer heat and drought, to the rainy and mild fall, it's been a ride! Who could forget the staff shortages, endless disinfecting, and hunkering down to work brought on by the pandemic. But here we are- healthy, strong, (tired), but thankful for your support. That's one thing I will fondly recall from this year. People really supported us and other local businesses. They really cared on a whole new level. Let's hope that the lessons of the importance of family, savouring the simple things, and embracing local goods and services are not lost on us, even as one day, the pandemic is in the rearview mirror. We hope you enjoyed your local food adventure.
Now we at the farm are clearing out the fields of remaining produce, catching up on all the paperwork and household duties pushed aside from an unrelentingly busy year, and planning for the year ahead. We are also gearing up for winter shares. This year we added a family sized box to keep larger families satisfied with more organic produce all winter and spring long! Also on my to do list is getting our website re-made and making it much more user friendly for you all. In the mean time, you can check out our farm share offerings for winter and if you have any trouble, feel free to email me and we will register you manually.
The pictures at the top are of the new greenhouse we are building. It's purpose is to provide an insulated growing space for vegetable seedlings and low-light crops like radish and baby bokchoy in the winter. I have hopes that we can carve out a little space for some winter farm share goodies too! But first things first- the building of it is quite the process.
A lot of people have been asking about eggs for winter. Thanks to a kind friend, the hens will have a great new sheltered home for winter and we will have eggs for sale. Instead of having egg shares, eggs will be an "extra" you can add on to your winter shares as I don't know yet how the girls will lay in winter. I will email you the monday before your delivery, and you can message me if you would like eggs for that delivery. Don't forget we will have raw honey, organic maple syrup, organic dry beans and organic ethical coffee to supply you with all winter long.
Now for the shares! New this week we have red cabbage. I have been waiting on this crop like forever! I'm so happy they finally formed heads before the ground starts to freeze. Have you tried German style red cabbage? You should. So good! It's also gorgeous is salads, like this Ginger-Cashew Chicken Salad.
New to Brussels sprouts? The tastiest way is definitely to roast them. We left them on the stalk to show you how they grow! First, remove the sprouts from the stalks. Remove any yellow or holey leaves, and wash thoroughly. Then follow the directions in the link above. While you're roasting things, why not roast your radishes too? It gives them a much milder flavour. You can also add other veggies with them for roasting like carrots, squash, potatoes, rutabaga and beets.
This is also the last weekend for our farm store! Great deals on jack-o-lanterns, squashes, carrots, leafy greens, beets, rutabaga, potatoes, onions and more at the farm store. Stock up for the weeks ahead!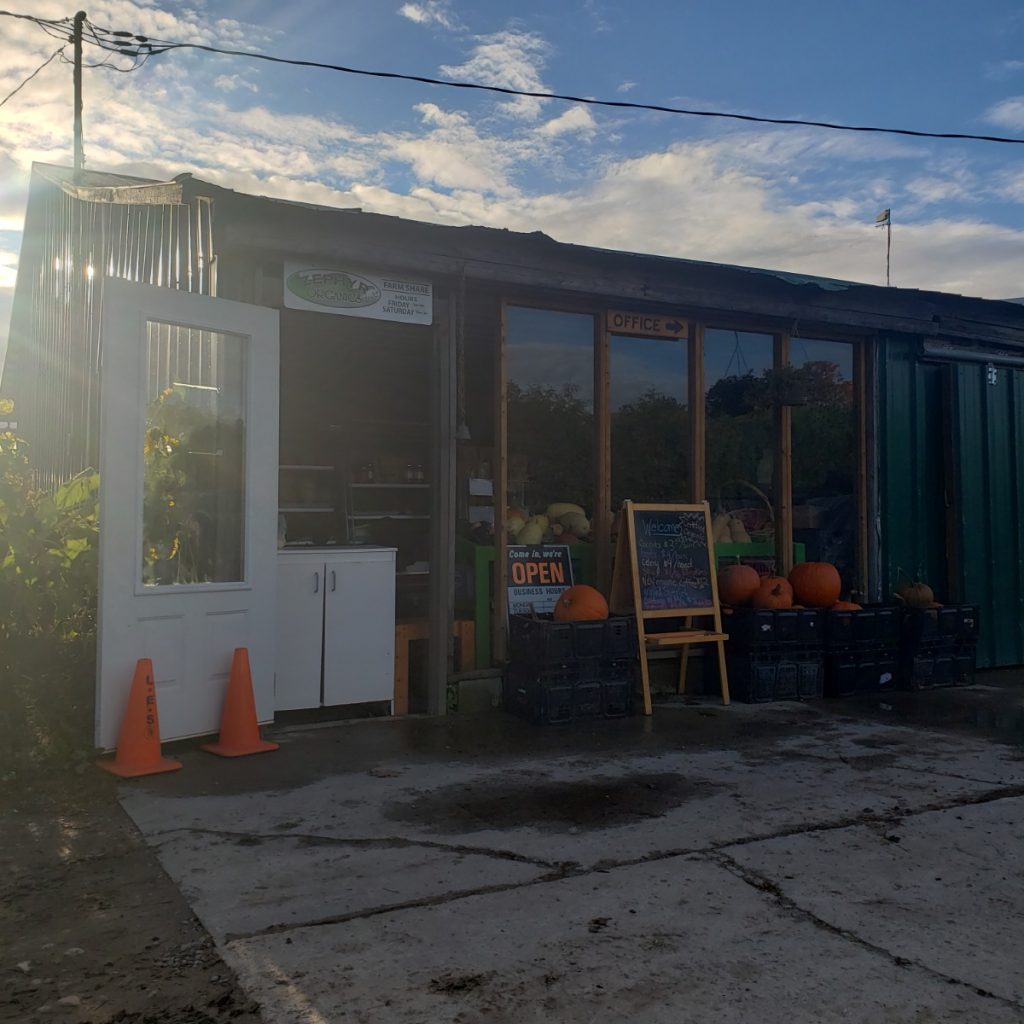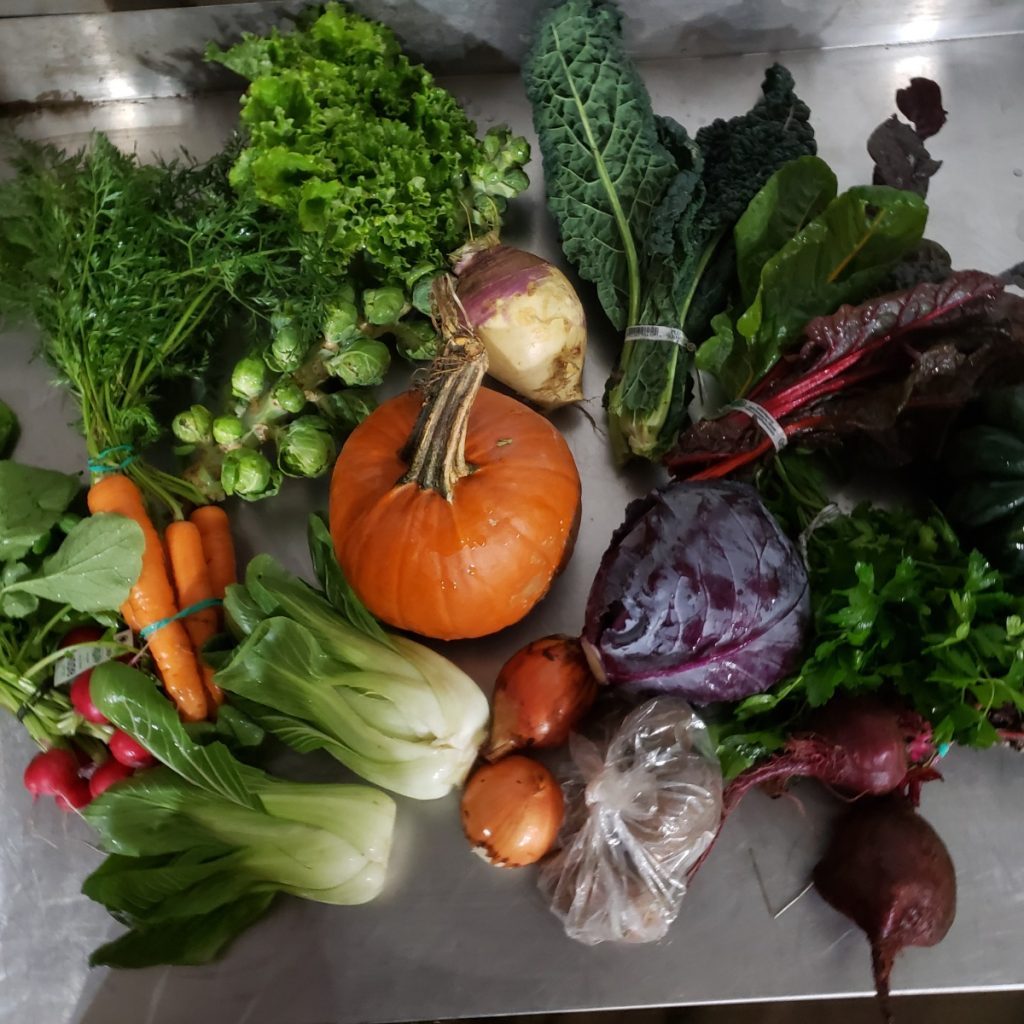 We sure hope you enjoy your last baskets of the season. Many, many thanks!