Those chilly nights you have been feeling outside resulted in a few nights of frost here. Frost can happen any temperature 2 degrees and below when you have clear skies. We normally have a frost in September, but this week we had 3 frosts in a row, which is quite unusual. We went out and covered the eggplant and peppers which certainly helped, but you can see how the plants have been affected. I had hoped for peas this week but they were heavily damaged by the frost. Fingers crossed that the plants (which look healthy), may grow some more peas.
Frost is a strange thing- on the one hand it's sad to see many plants die, but also it can come as a bit of relief. Just a few less items to be worrying about. The days are getting shorter, which means a forced shorter work day in the field. It's all part of the change of seasons and the cycle of things. It's hard to imagine living anywhere without the 4 seasons.
It's funny how all of the sudden I am craving (and cooking) comfort food and having the sudden urge to bake, despite not really having the time. Speaking of thyme, we added a bunch to our whole shares this week. I added mine to homemade chicken noodle soup, and it made us an awesome Sunday dinner with the addition of homemade tea biscuits.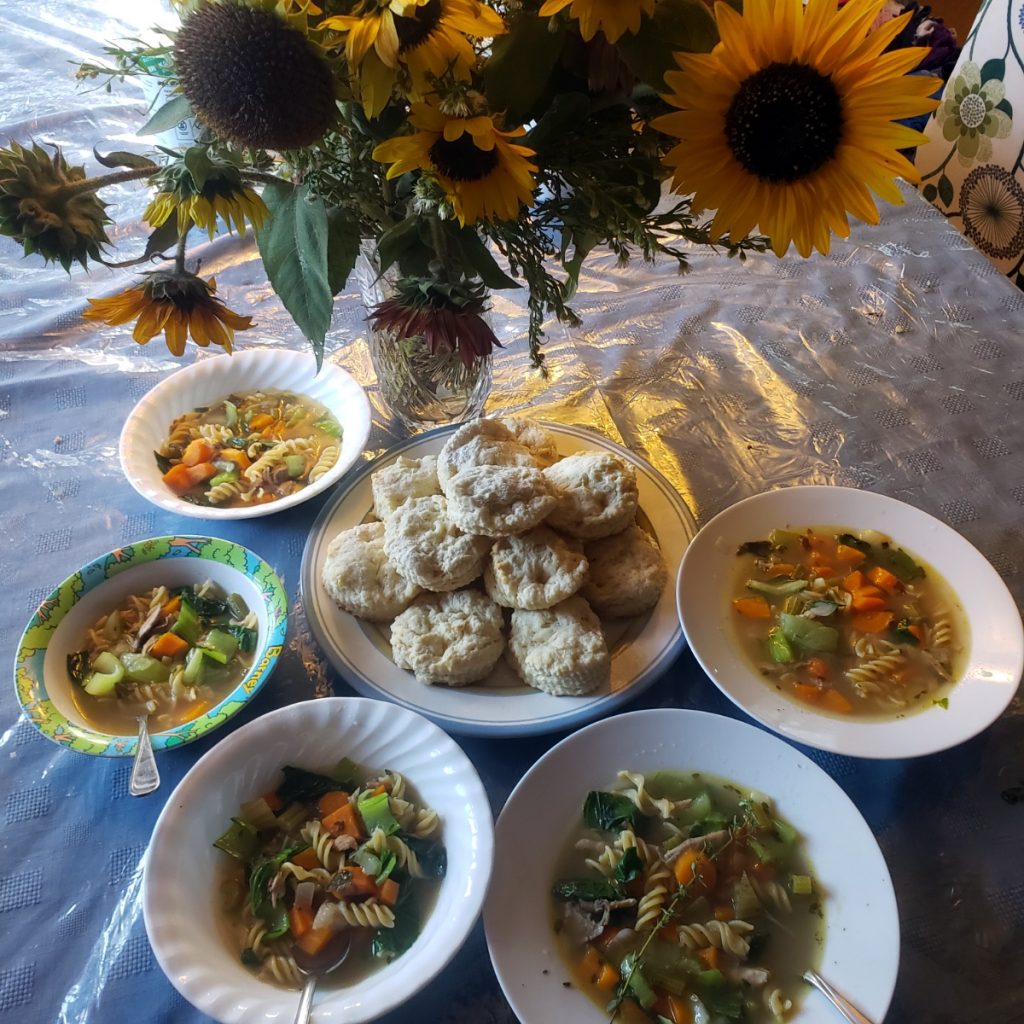 Recipes
Homemade Chicken Noodle Soup
Ingredients
1 full instant pot of bone broth (I used the bones leftover from a roast chicken along with a few chicken leg bones, added a head of garlic, 1 tbsp. apple cider vinegar & 1 tsp. salt.)
1 tbsp. vegan butter
1 small white onion, finely chopped
5 stalks celery, chopped, greens included
4 medium sized carrots
5 sprigs fresh thyme
3/4lb baby bokchoy
1 1/2 cups gluten free rotini or noodle of choice
Directions:
In large stock pot of instant pot, saute onion in butter until translucent. Add chopped celery and carrots until lightly softened. Fill pot with bone broth and bring to a boil. Cook for 8 minutes or until carrots are mostly softened on medium-high heat or on the sautee function in the instant pot.
Remove cooked chicken from chicken bones, or if there is none, cook a cup of chicken and add chicken to the soup. Add fresh thyme (whole sprigs). Add pasta and cook until al dente (7 mins or so). Add chopped bok choy in the last 4minutes of cooking. Soup is ready when the pasta is cooked. If using gluten free pasta especially, remove from heat and even cook down with a few ice cubes to prevent overcooking. Remove thyme stems and serve, garnishing with more thyme as desired.
Serve with tea biscuits if desired. Since I have misplaced my Grandma's recipe, I went to Pinterest and found this recipe with ample instructions from Sugar Spun Run. I doubled the recipe to freeze some and ended up with about 16 biscuits.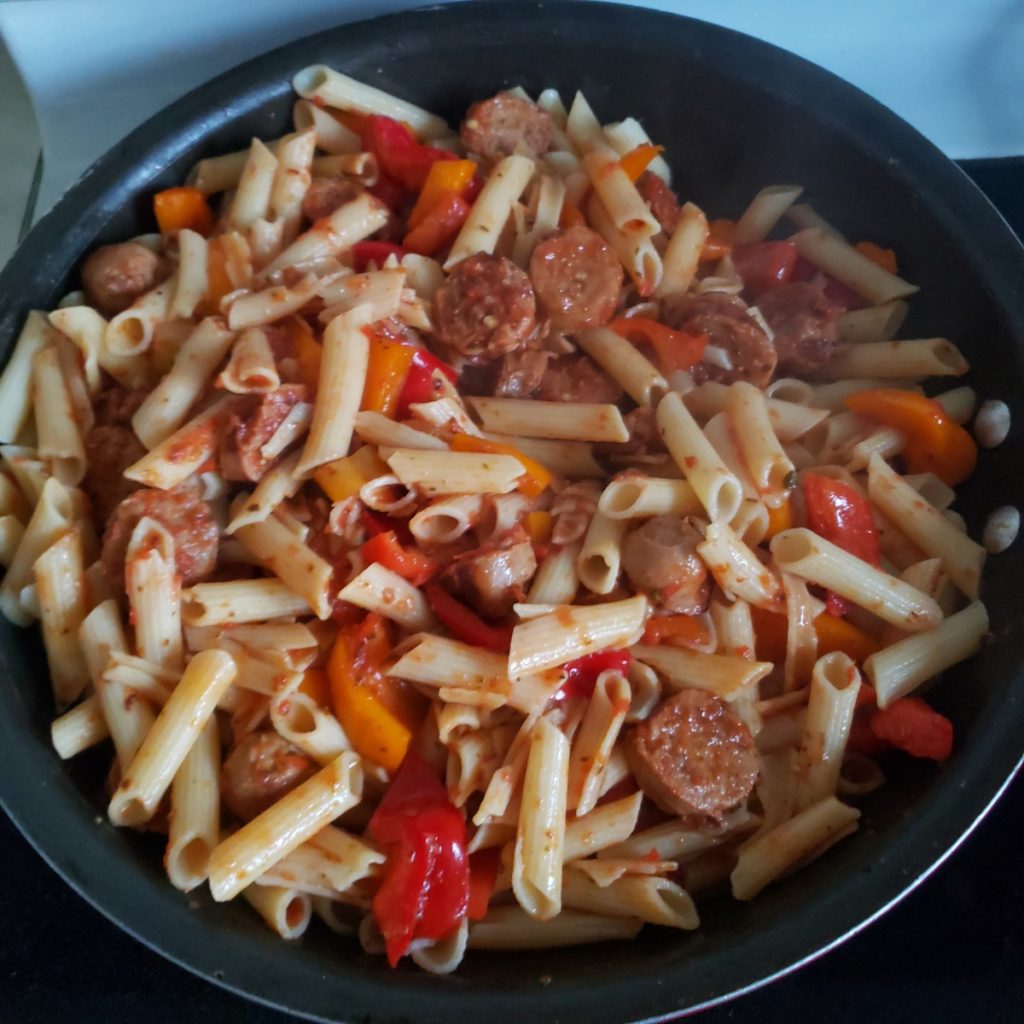 Sausage and Pepper Penne
Here's a simple and hearty dinner idea that makes for some fabulous leftovers. My eldest would 100 percent prefer hot lunches like this pasta in his thermos over a sandwich for school. The peppers really make the recipe for me! Get the recipe here. Honestly, this is a dish you can totally pull off without the recipe once you have tried it once or twice because it is so very simple.
Fennel Salad
Ingredients
1/2 bulb fennel
1 tbsp apple cider vinegar
1 tbsp apple juice
pinch sugar
salt and pepper to taste
your choice of greens
snap peas, cherry tomatoes, choice of nuts
Directions
Slice fennel in 1/2 and then julienne into thin strips like an onion. Let soak for an hour. Remove fennel from brine and toss with other ingredients. Add salad dressing of choice.
Italian Stuffed Peppers
Are you getting an accumulation of bell peppers from your farm shares? Here's another simple and delicious idea.
Finally, wondering what to do with that fennel bulb? Try this simple salad, recommended by a chef friend of one of my staff.
Crispy Apple & Kohlrabi Salad
Kohlrabi is another newbie this week. Just peel it and enjoy it raw in this salad. The taste is reminiscent of broccoli and the texture is nice and crisp.
And here are you farm shares for the week: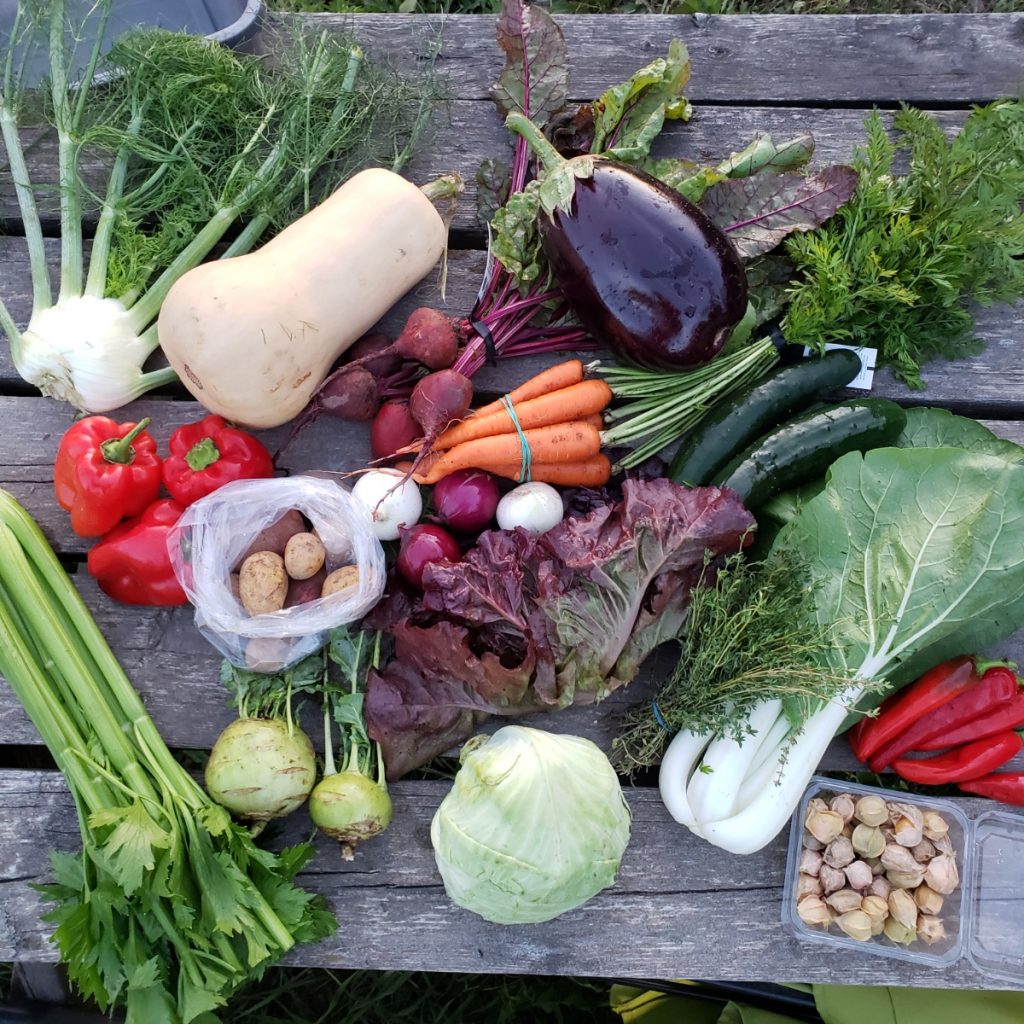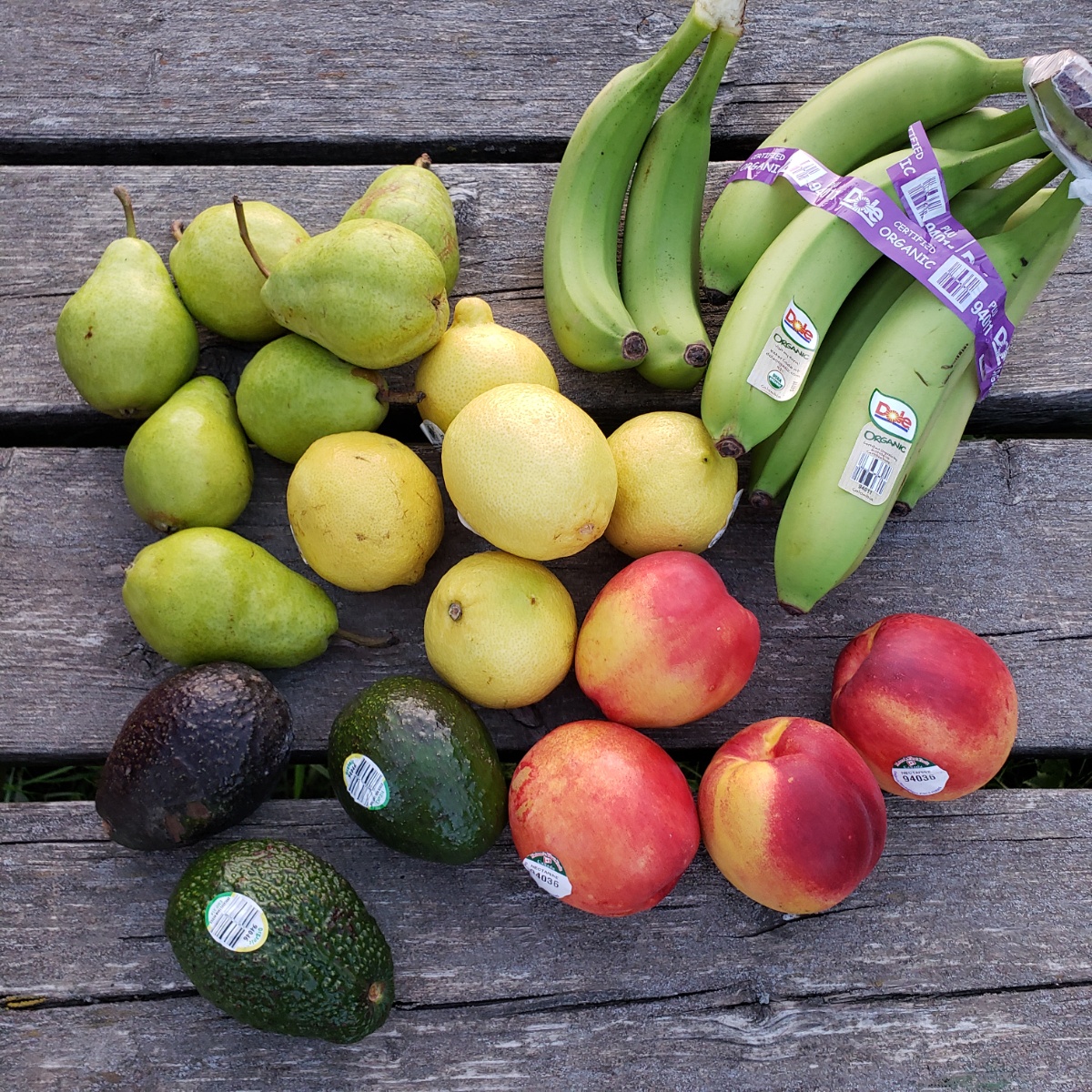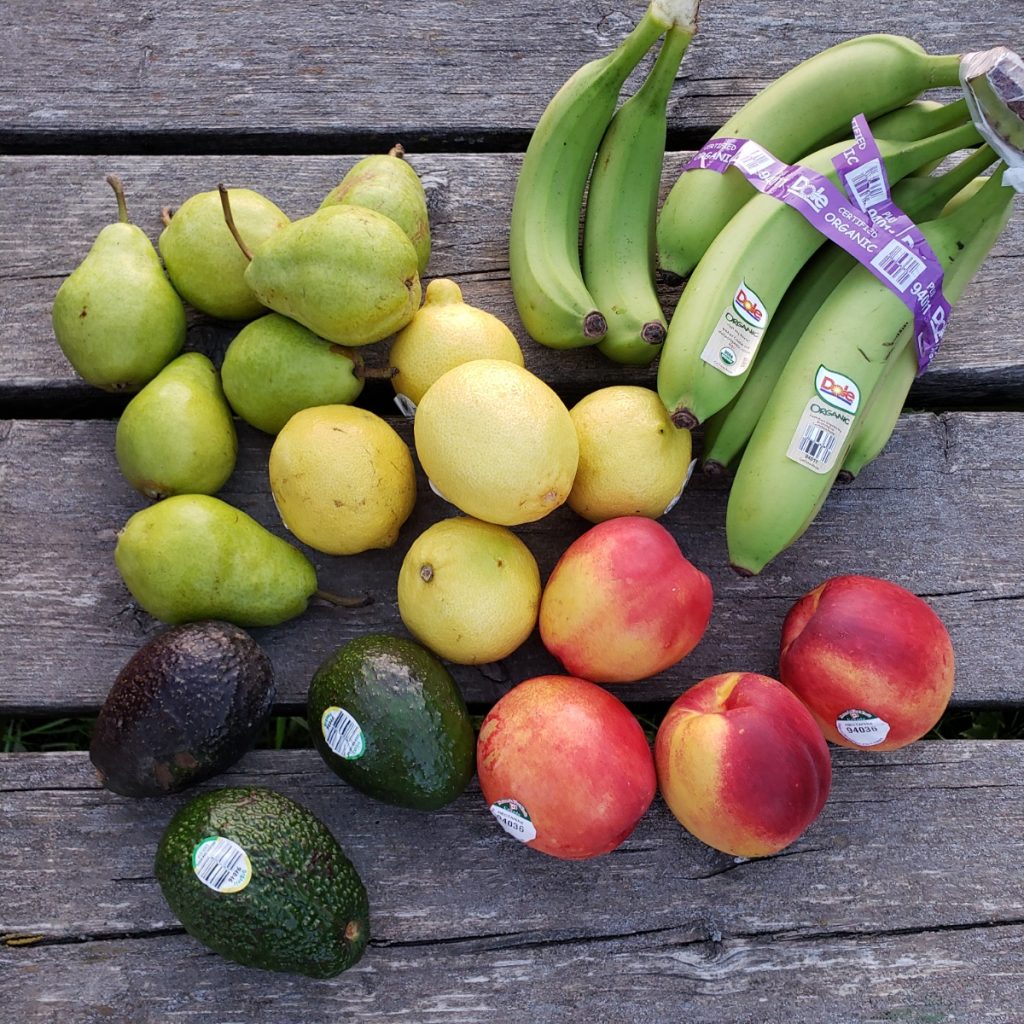 Have a wonderful week full of hearty, organic and delicious foods!