The fall colours are out in full force! Every trip down the road is a chance to take in the ever-changing views. This year's Thanksgiving celebrations will surely look different without the larger gatherings of family and friends many of us anticipate. In the spirit of the holiday, let's focus on what we do have to be thankful for. Even the struggles you are going through are probably connected to a blessing! My husband and I have been working on our roof every weekend for long tiring days, and it's not my favourite job by any means. But we are blessed in that we have a home to repair, and we have also been working really well as a team. I hope you also can see blessings amid your struggles. A fun idea I want to try this year is writing our blessings on a large pumpkin each day to keep us in the thankful spirit. Of course, if you want to make Thanksgiving feel like a celebration, great food always has a way! Now for your Thanksgiving Farm Share baskets: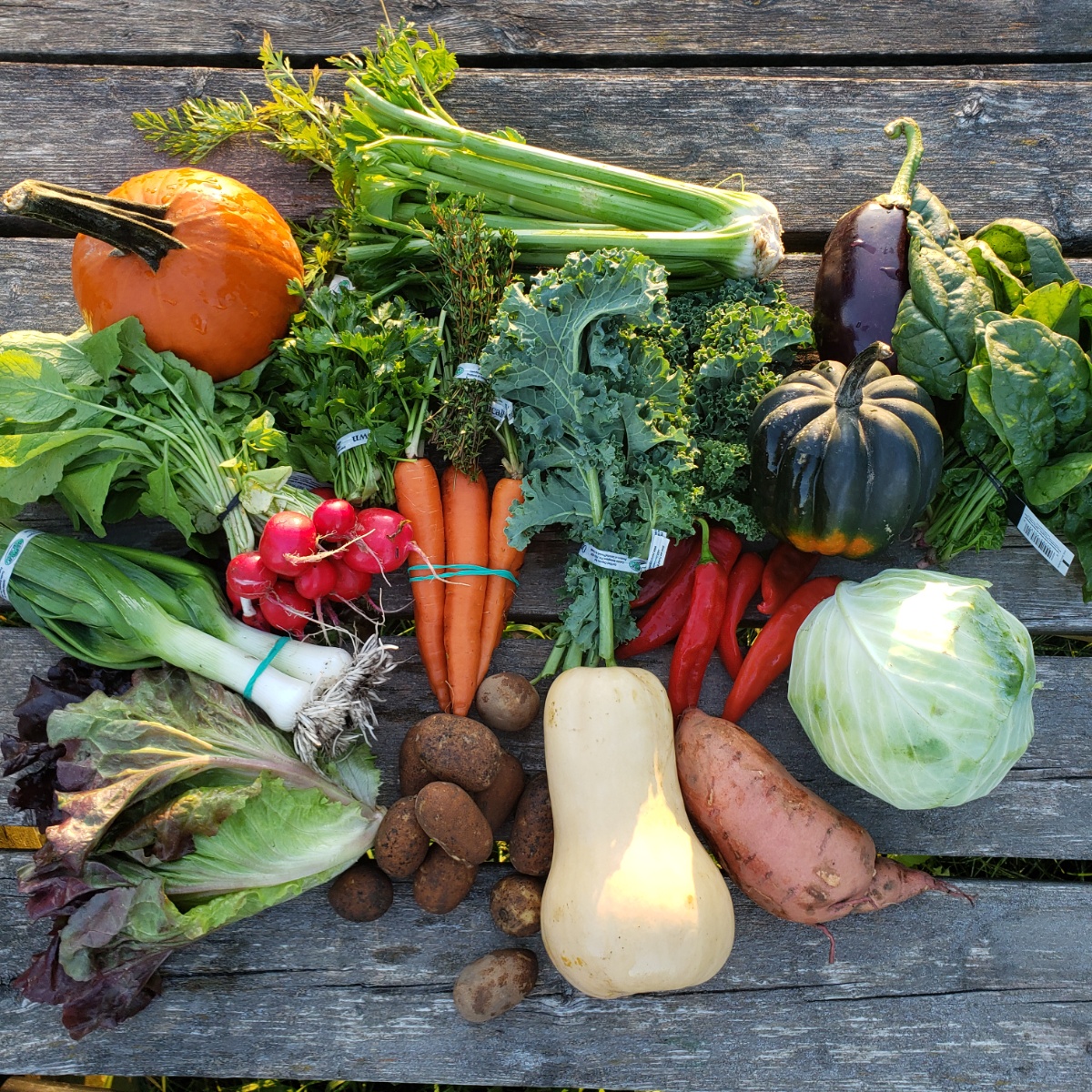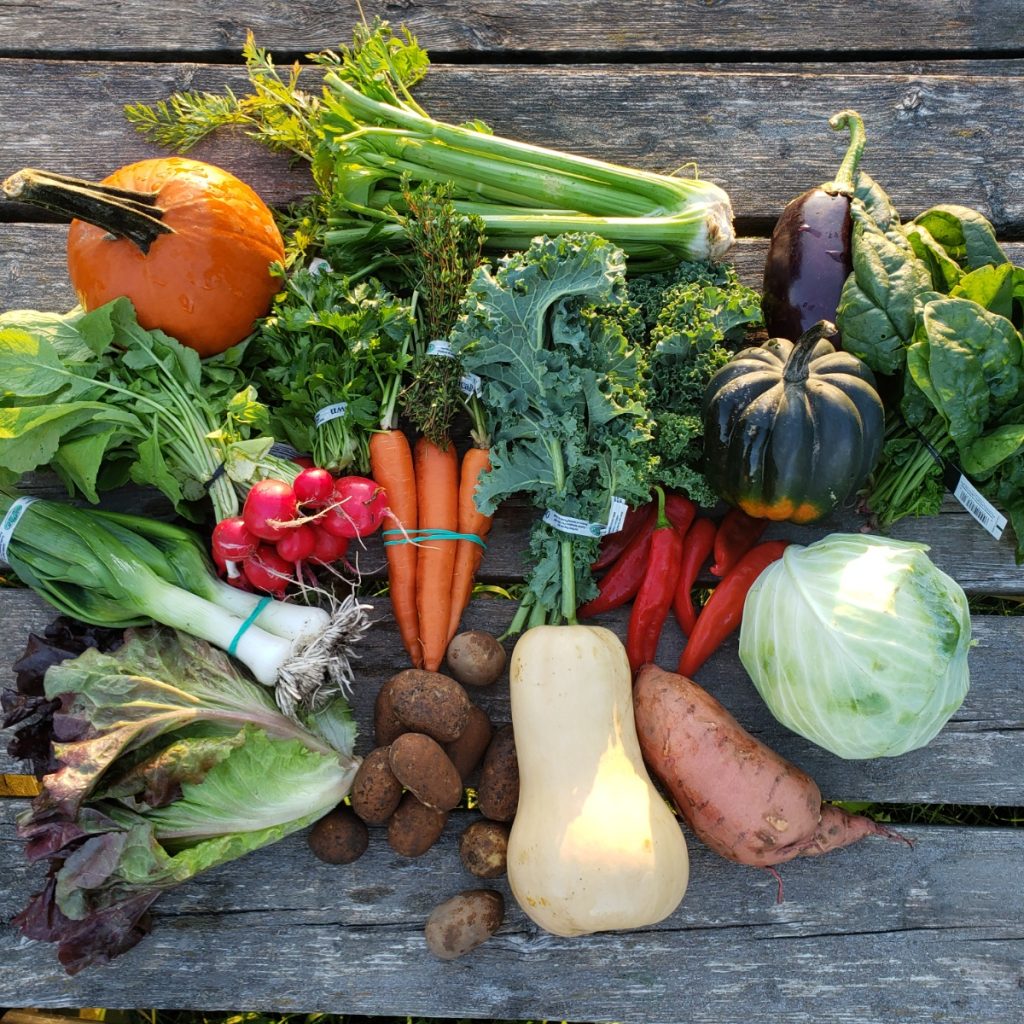 Recipe Ideas:
Each item was chosen with your thanksgiving celebrations in mind! From the pie pumpkins (are you into traditional pie or pumpkin cheesecake?), to the pepper squash (just cut in half, scoop out the seeds and bake face up with a little butter), to the sweet potatoes (we love sweet potato casserole), to good 'ol potatoes and carrots. The celery, parsley and thyme were selected with your traditional stuffing in mind. Wild rice stuffing is a great, native-Canadian inspired and gluten-free alternative. Your leeks would be great to lend onion flavour to both recipes. Your cranberries can be used in either the stuffing or cranberry sauce.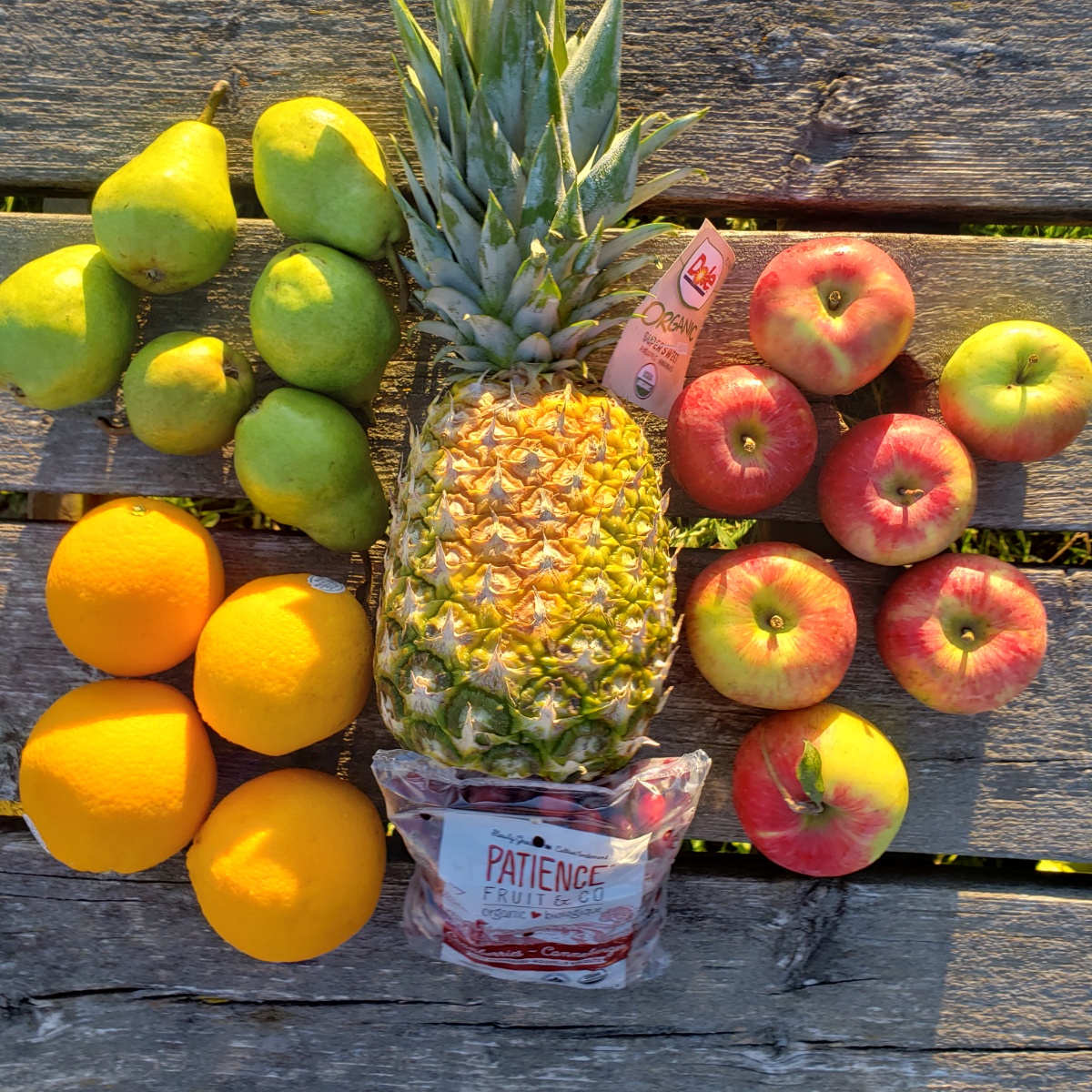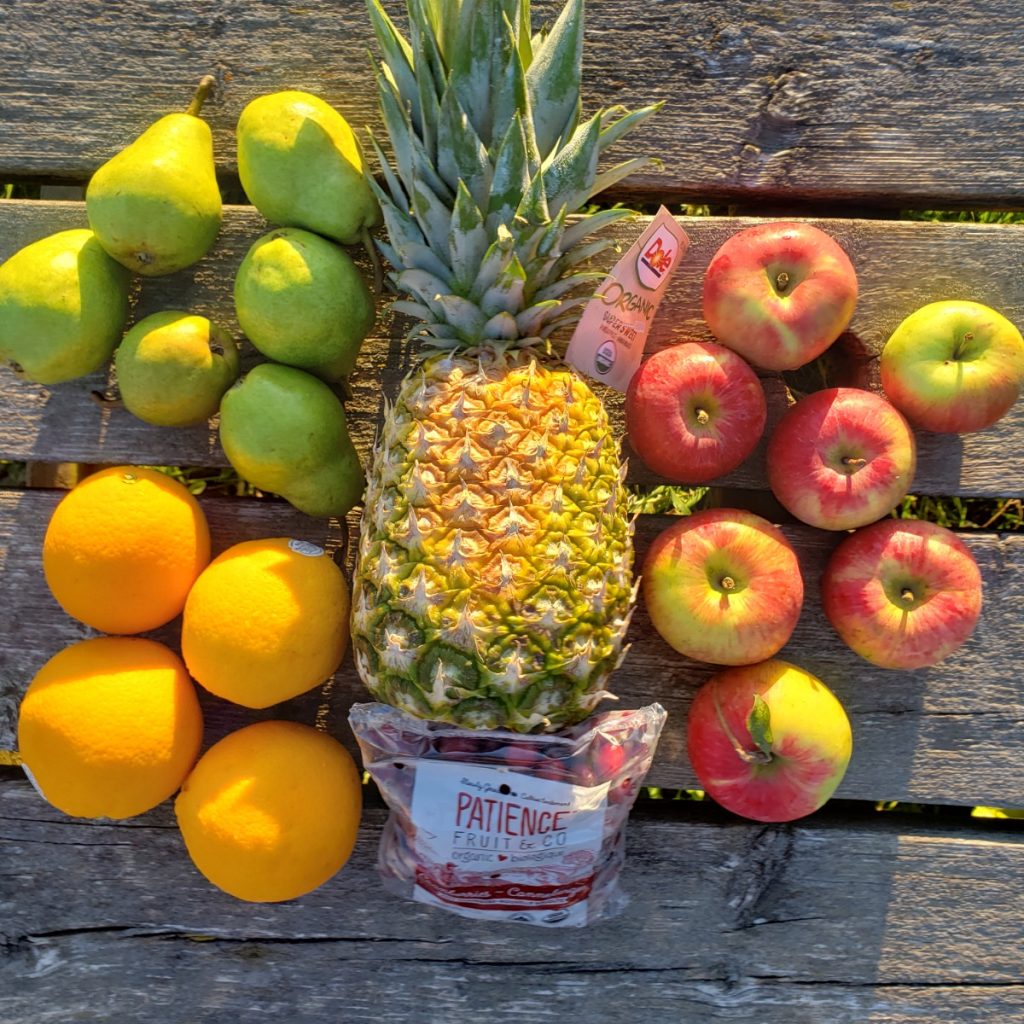 Guess What? We have…coffee! I am proud to offer Elpida coffee because it's roasted right in Keswick, by a devoted couple who roasts organic coffee beans that are ethically sourced and putting more money in the pockets of the hard-working women harvesting the beans. Did I mention it's delicious?! Check it out on our website.