Happy Thanksgiving everyone! Thanksgiving week to me in Farm Share is a big deal! I picture how each item will contribute to your weeks, and especially, your Thanksgiving gathering. How do you celebrate? Both of my family celebrations (one for my side of the family, one for my husband's) are looking a little different and bigger this year, and I love it! My cousin is hosting all of her family together in one gathering, so I'll get to spend Thanksgiving with both the familiar family members and some new faces. We'll play lots of games and do a big, traditional feast. On my husband's (the farm) side, we have some special relatives visiting from Holland and so all the extended family is getting together. We might even have a few people join from our church family. On this side there will be lots and lots of kids, so there is never a dull moment and along with another turkey dinner, we'll be treated to the handiwork of some truly awesome bakers! Whether large or small, I hope you have someone to celebrate with this Thanksgiving.
So of course Thanksgiving is not all about the food- but the soul food of gratitude. I honestly attribute learning to practice more gratitude for pulling me out of a mild depression. It has a powerful effect on our brain and helps lead our emotions to a better place.
So here goes…today there was an accident in someone's home in my little town. Terrible, I know. It was quite the scene with police, ambulances and fire trucks everywhere. Not the sort of thing that at all looks in place in our sleepy little town. What struck me was all the neighbours lining the road- yes, to see what was going on…but not to gawk. These same neighbours were out handing out practical help when a local family was forced out of their home when a fire broke out. I have neighbours that pass along hand-me-downs, or weed whack my mess of a yard, or let me know if someone suspicious had been around, and of course, I'm looking for ways to bless them too. In this community, people really do care, and that means the world! This is the neighbourhood my kids get to grow up in. I'm thankful for my neighbours.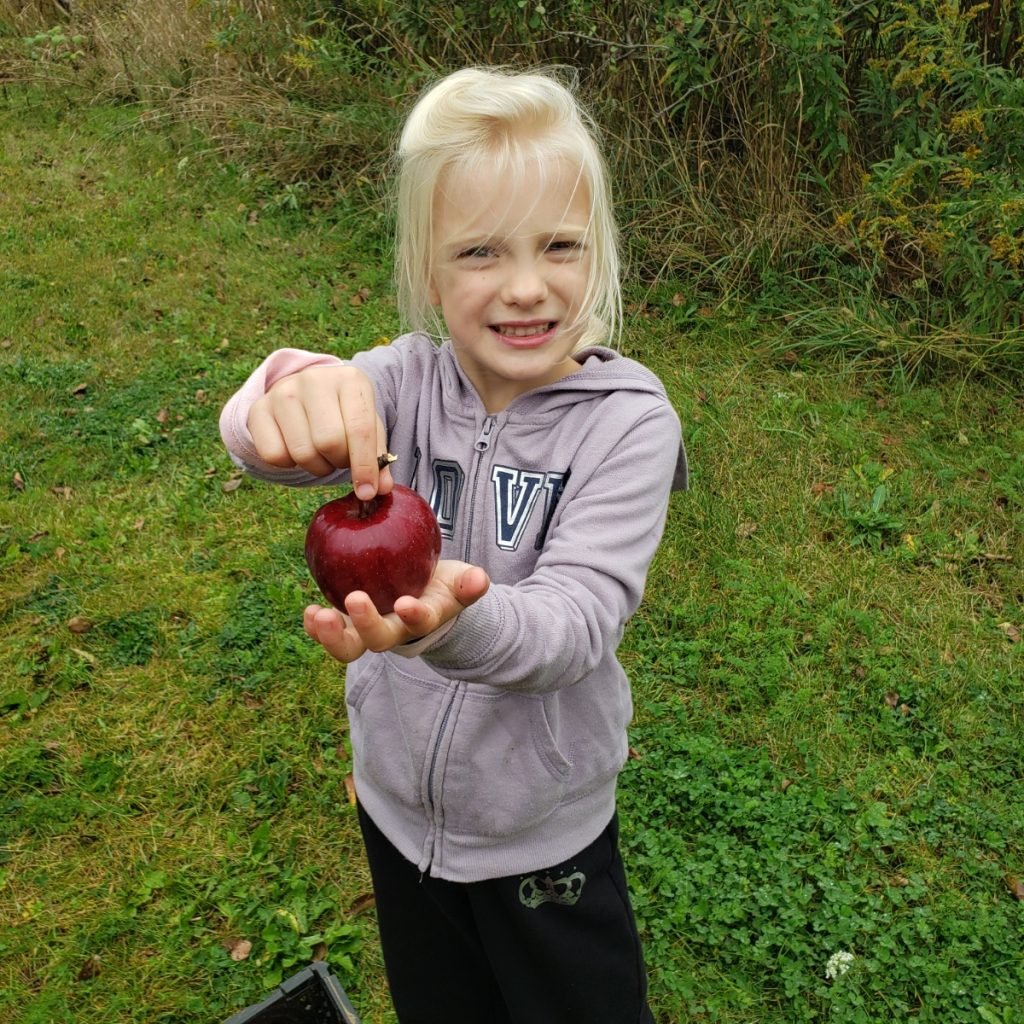 I'm thankful for the opportunity to raise 3 kids. Some people think it's crazy to have 3- really, just 3! Yes, they can be demanding, yes, they are noisy and sometimes drive me right to the edge of my sanity, but they are truly beautiful. They take in the world with a fresh sense of wonder that awakens me too. They make me laugh often. They offer hugs and cuddles galore and think the world of me. They are creative and sweet- thoughtful and also energetic. Sharing the farm with them often involves very dirty kids, or kids who have lost their patience with a task, but also involves those magical moments where we are working side by side, drinking in the beauty of nature and the simple joy of spending time together. It's also where I see my kids blossom in independence, competence and knowledge, moving their bodies and filling their mouths how it was meant to be. I'm so thankful to be their mama.
One more I have to mention is the people who help me raise them! First of all, my husband, working hard for us, teaching them new skills, having my back, and showering us all with love, not to mention making life a whole lot more fun. My mom and dad, and Doug's mom and dad, for caring, guiding, helping and a little bit of spoiling our kids, and setting examples that my kids can learn from. Even my friends and other family members help me in that role with their encouragement, love, and helping me to get out without the kids now and then.
We are so thankful for you as Farm Share members and customers! People who truly care about supporting us, eating well, and healthy, organic foods. One way we want to say thank you is by sending you with a decorative pumpkin for free!. Just visit the store Friday or Saturday and tell Lyan you are a farm share member,and take your pic. Non-members can also purchase these pretty large orange pumpkins to decorate their homes or carve.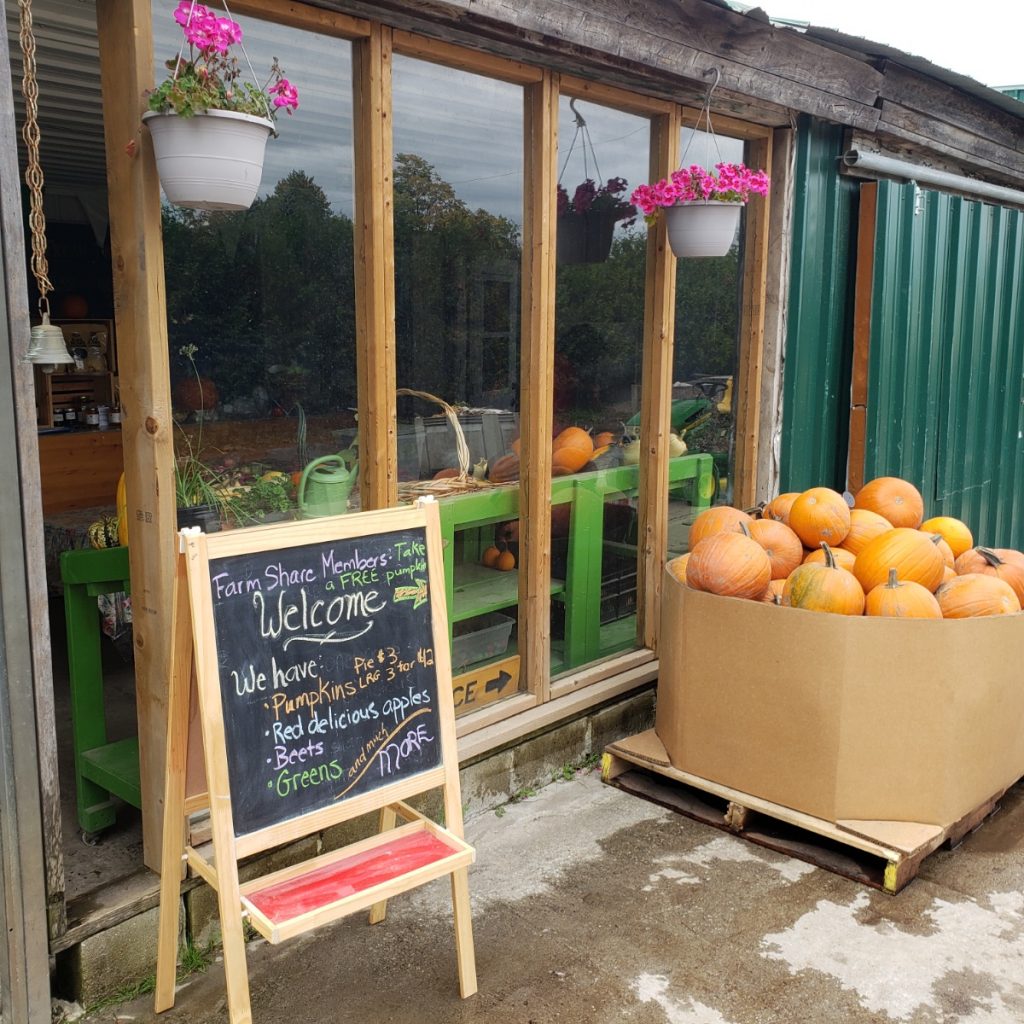 I could go on and on…but then there are the vegetables!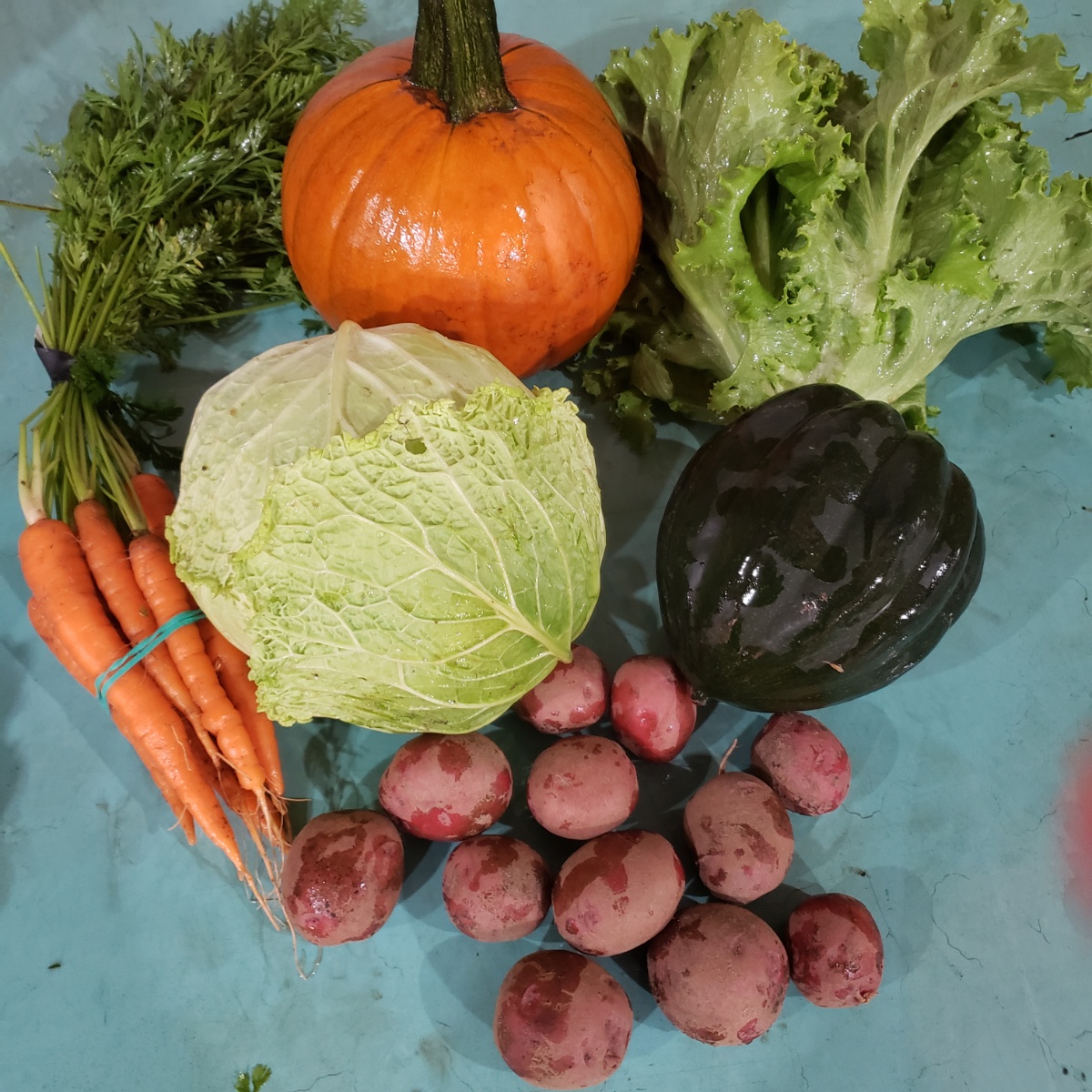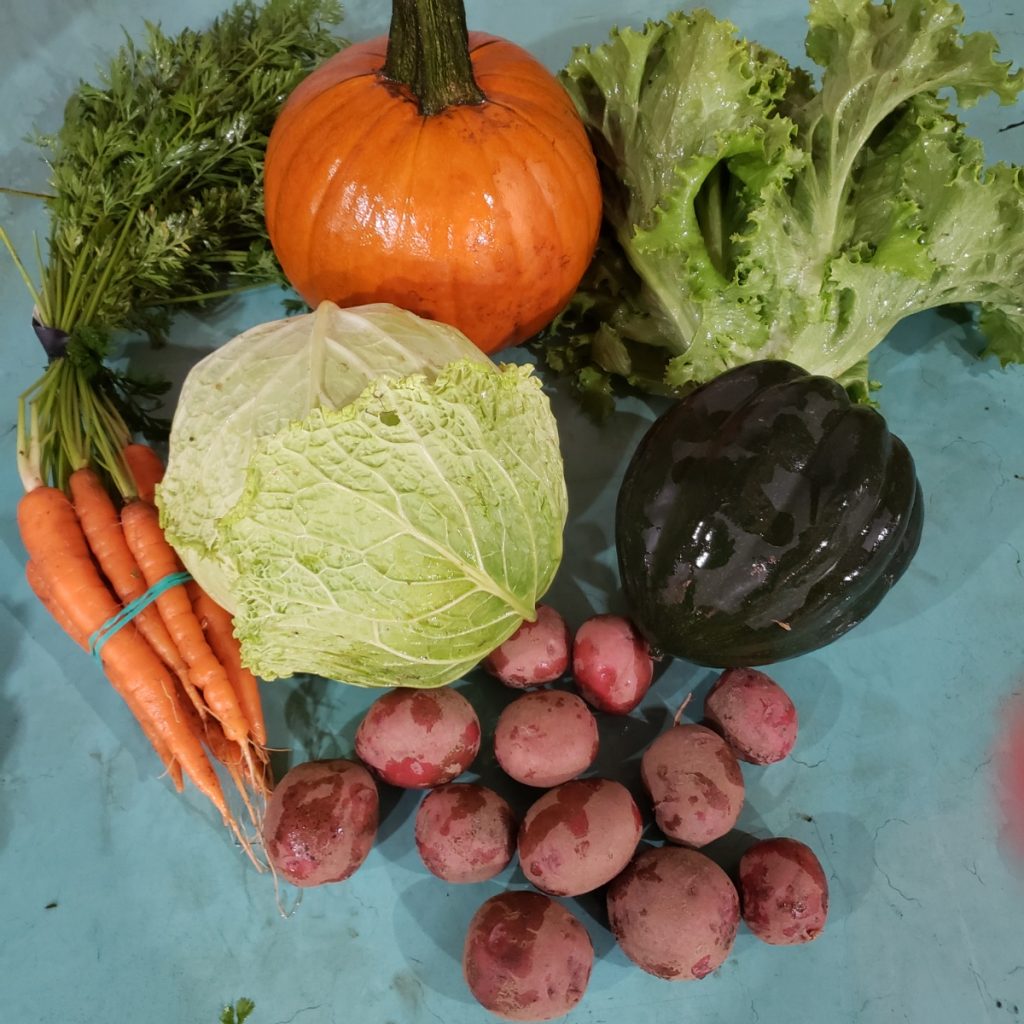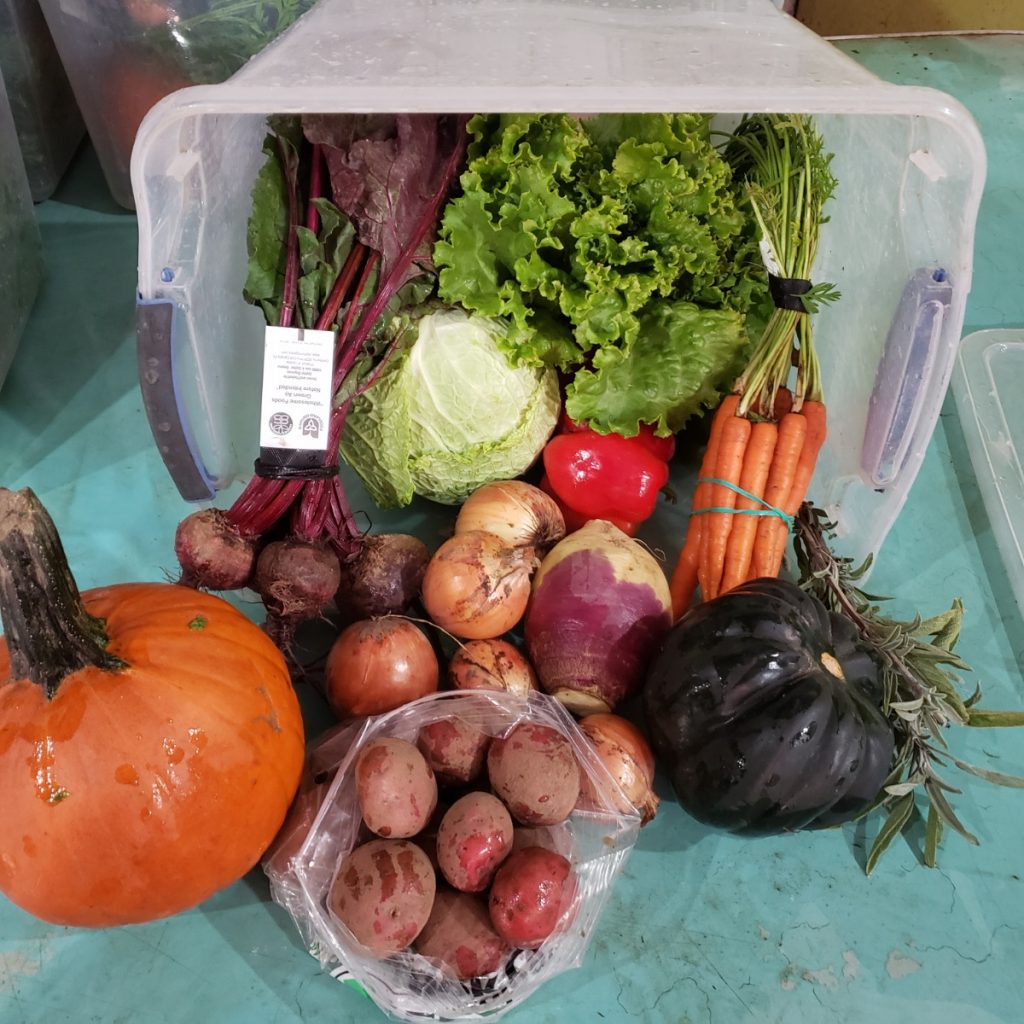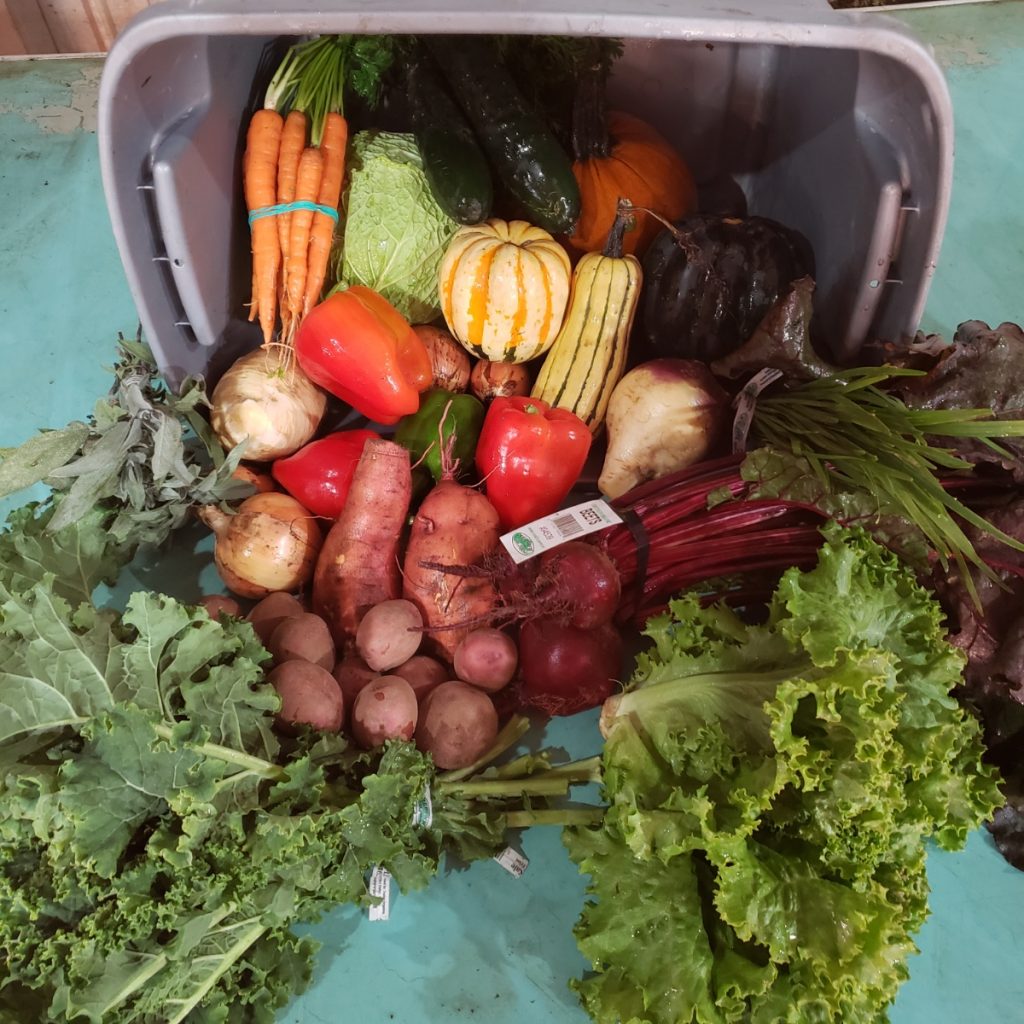 Now for some ideas of what to do with all of this good stuff! Of course that pie pumpkin is just begging to be made into pumpkin pie. This recipe was a game-changer for me as my son has so many food sensitivities that make just about all conventional baking a no-go for him. Here's his beloved recipe for Gluten Free & Vegan Pumpkin Pie. Or why not try making pumpkin muffins? It's so much tastier and healthier to use fresh rather than canned pumpkin puree. Just cut your pumpkin in half down it's belt line, scoop out the seeds (wash and save for roasting if you like!), and bake cut side down on a baking pan at 375 degrees for about 45 minutes or until tender. Scoop flesh out of skin and into a blender, and blend until smooth. No water needs to be added. Then use in your favorite recipes.
As the veggie farmer, I was asked to bring veggies to one of my family dinners. I plan to roast my carrots and beets, as it brings out the natural sweetness. I don't think the sugar in this recipe will be needed with how sweet the carrots are now tasting after the frost! The carrots have been smaller this year due to the drought for much of the growing season. I find the skins on the smaller ones are softer, and I simply scrub them clean with a norwex veggie cloth or a kitchen scrub brush and roast with the skins on.
Wondering what to do with your rutabagas? This classic Mashed Rutabaga recipe couldn't be easier!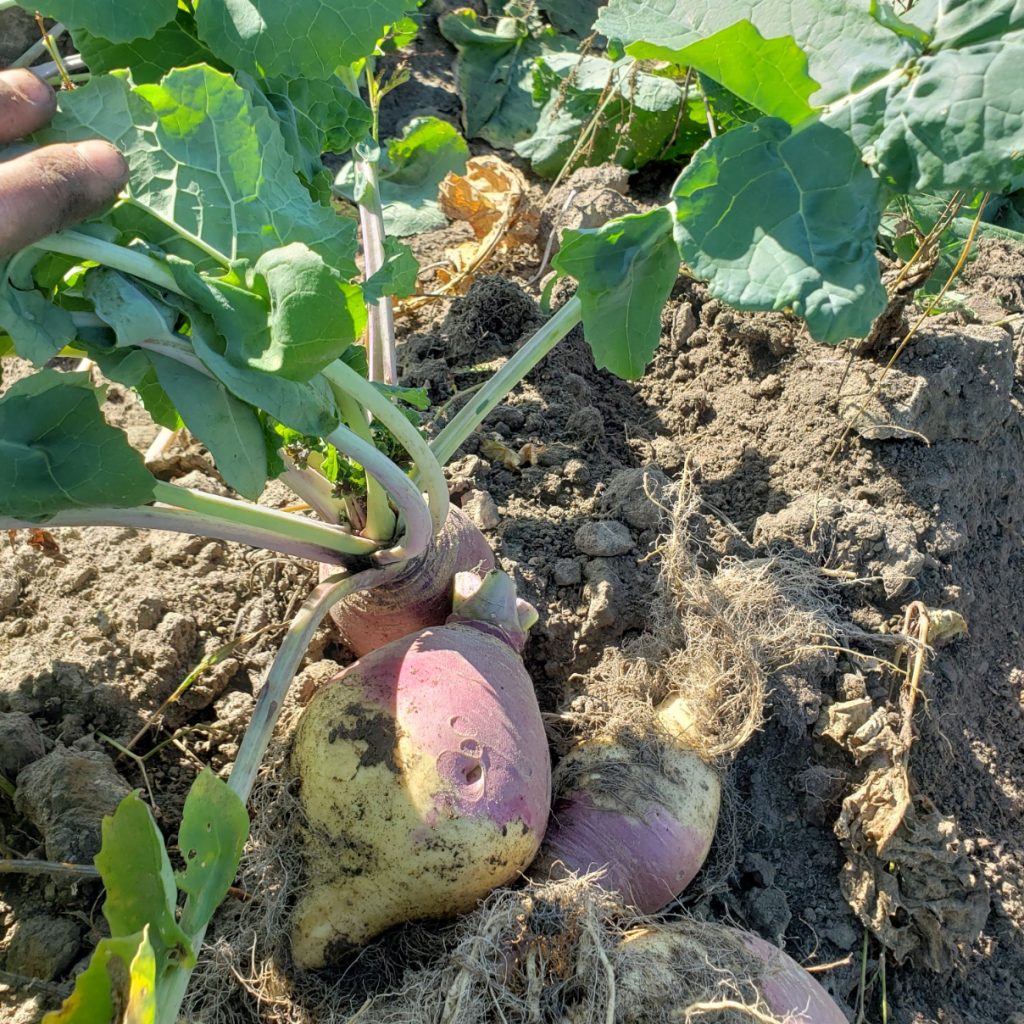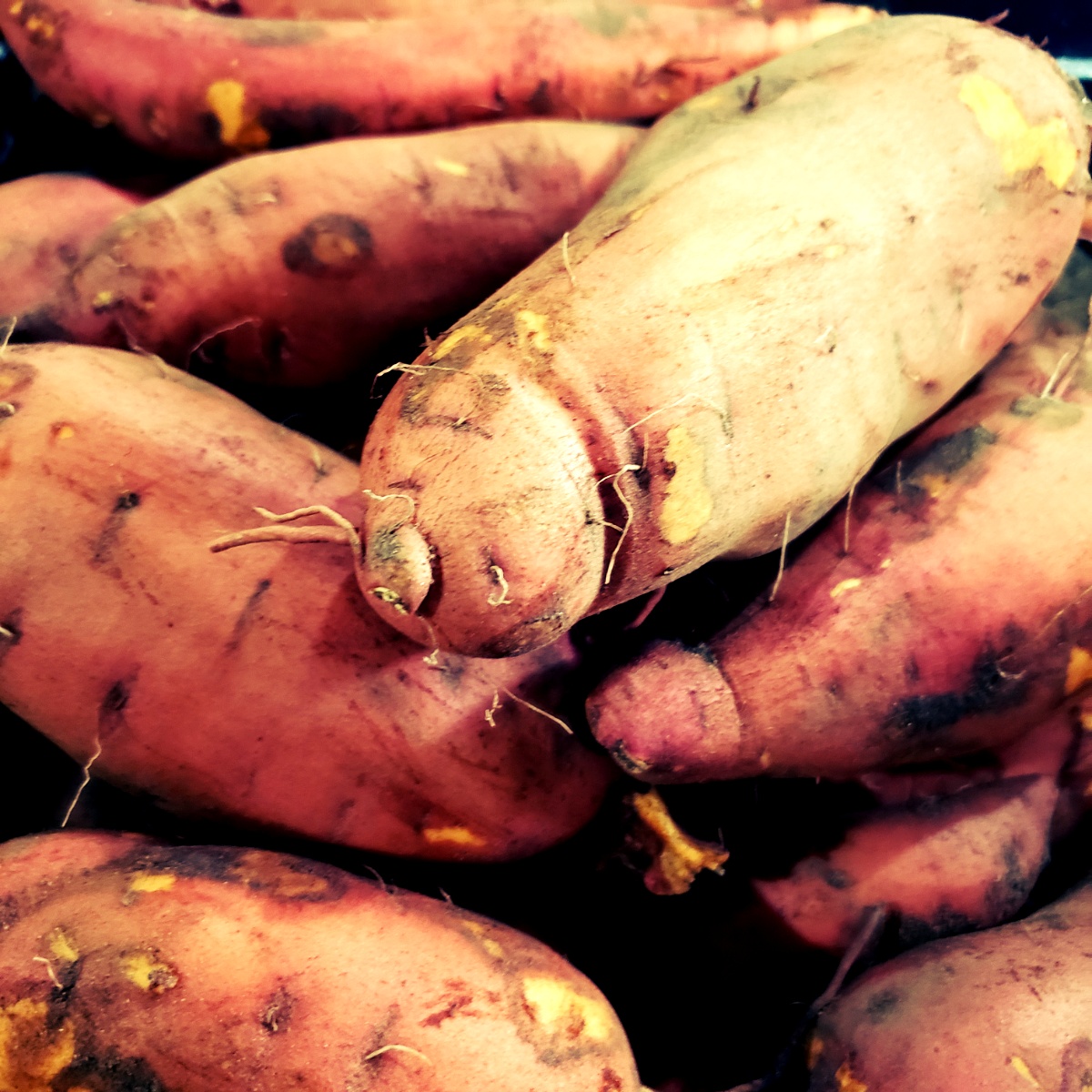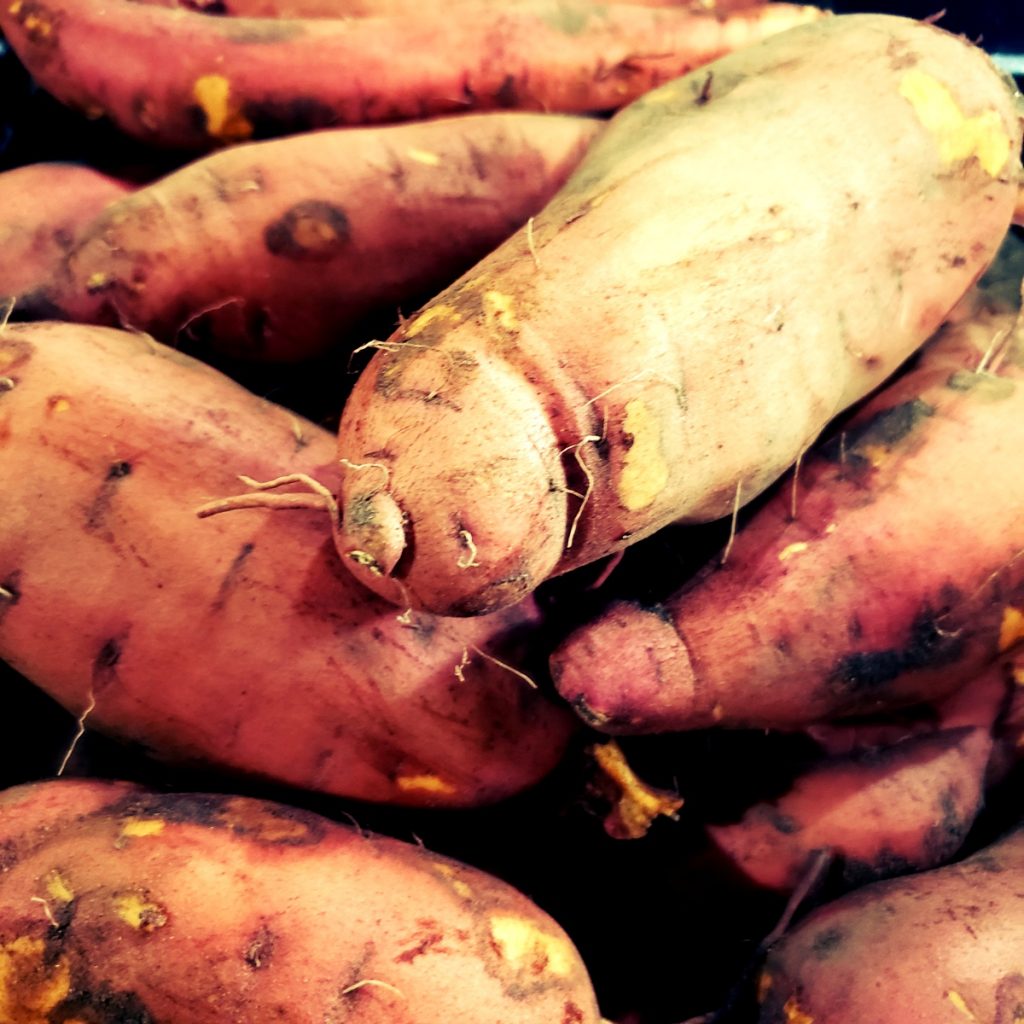 In the farm side of the family, this Sweet Potato Casserole is always a fan favourite! This can also be topped with marshmallows if you are feeling indulgent.
Have a very Happy Thanksgiving! I hope you have a beautiful feast and find lots of blessings to dwell on.