I hope everyone had an amazing Thanksgiving! We just finished up the last of the festivities yesterday and it was back to work today. There's still lots to be harvested outside, and today I was blessed with a little extra help with my visiting nieces and nephew. They were more than a little enthusiastic picking apples, harvesting celery, and wrestling rutabagas from the ground! Just having them there made me deliriously happy. I think I've got the equation figured out: Veggies+children (especially extra special ones) = happiness for me. We even discovered some delicious peas that were extra sweet from the frost, and of course, there was abundant taste-testing along the way. What we have to show for all our efforts is a fall bounty, with a few new items like celery, new varieties of apples, black kale and sweet potatoes.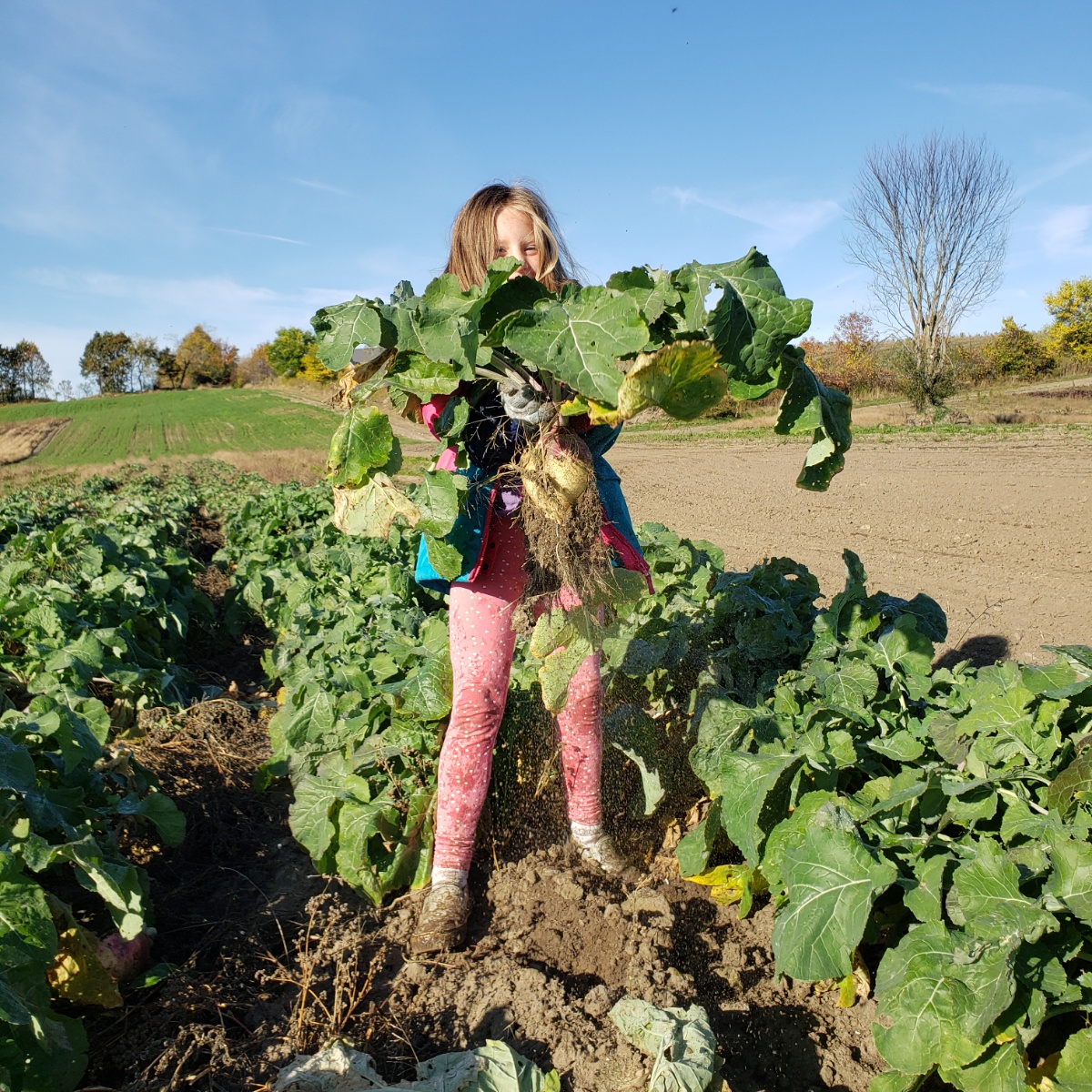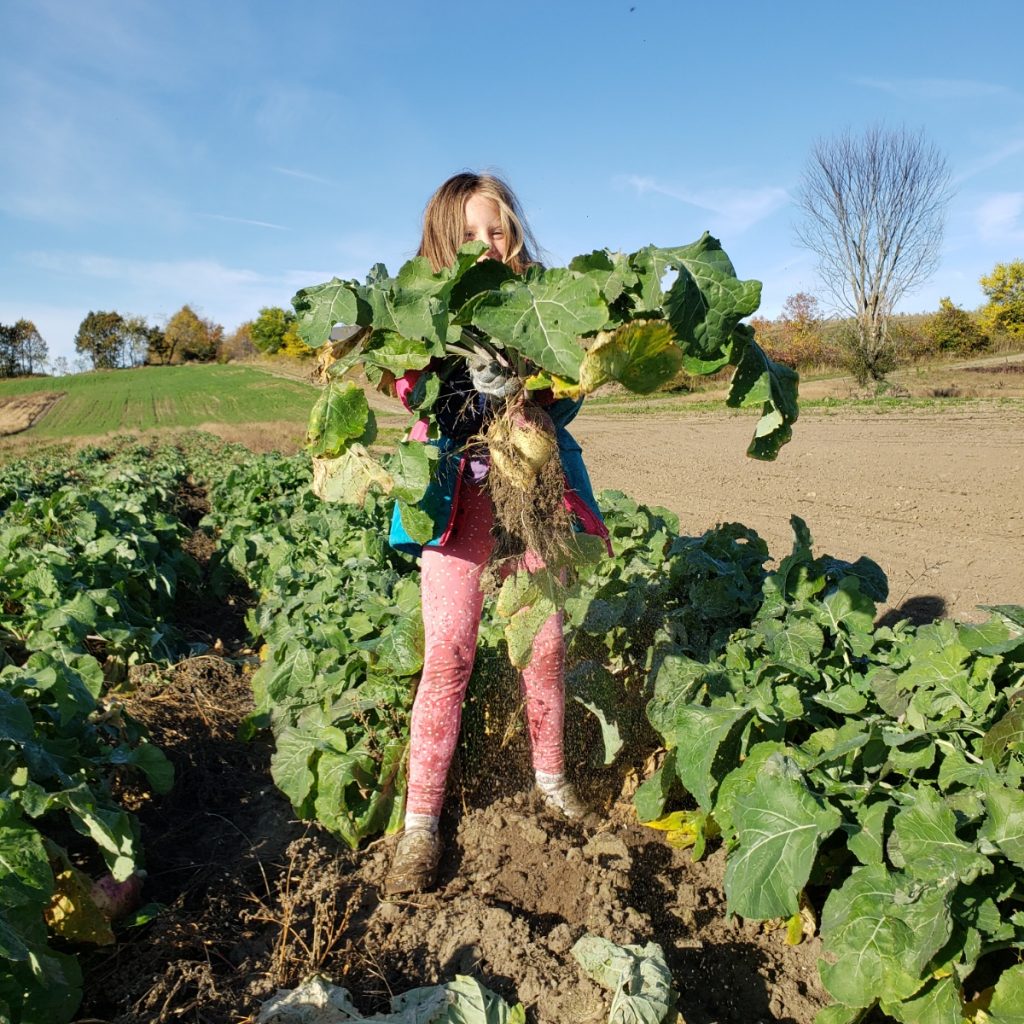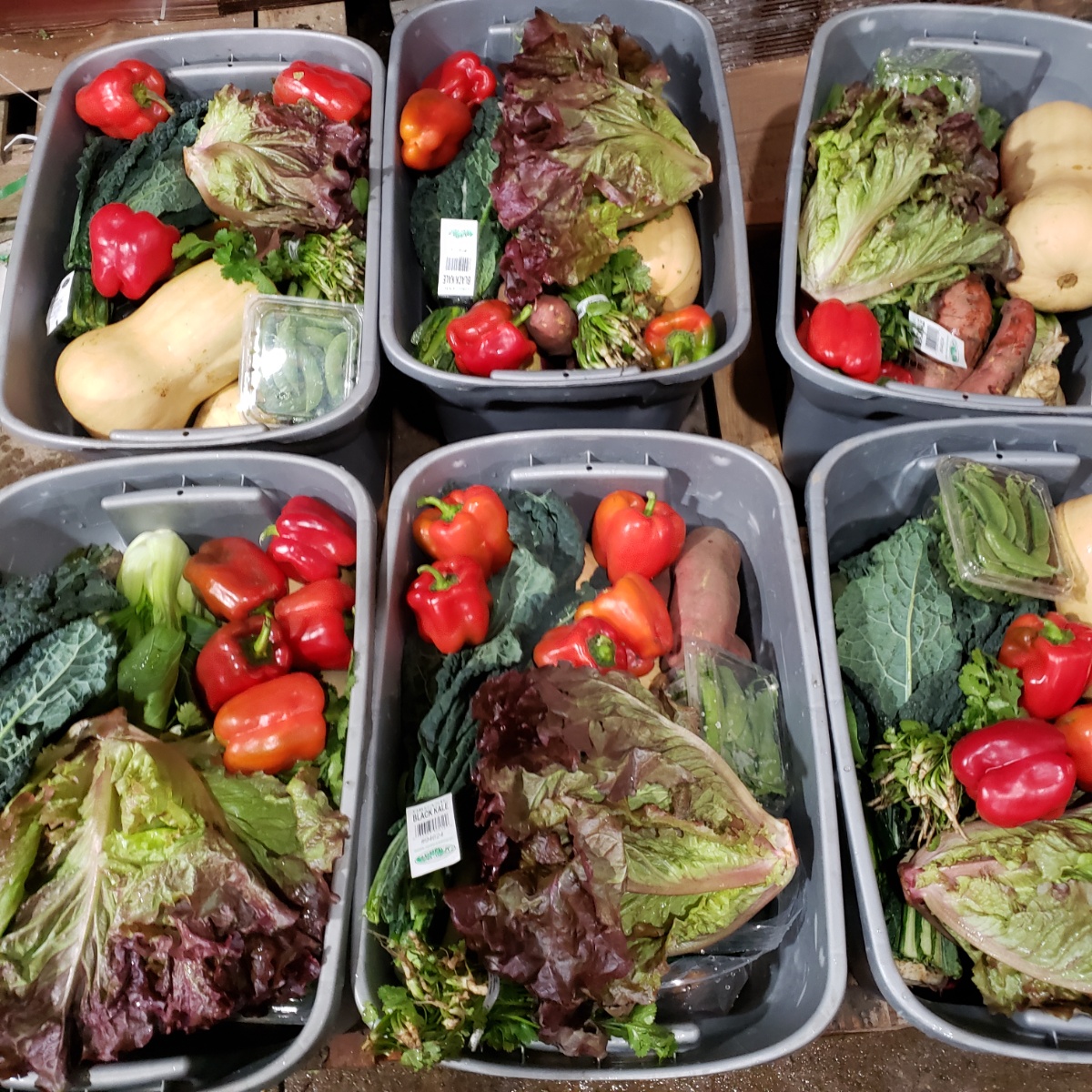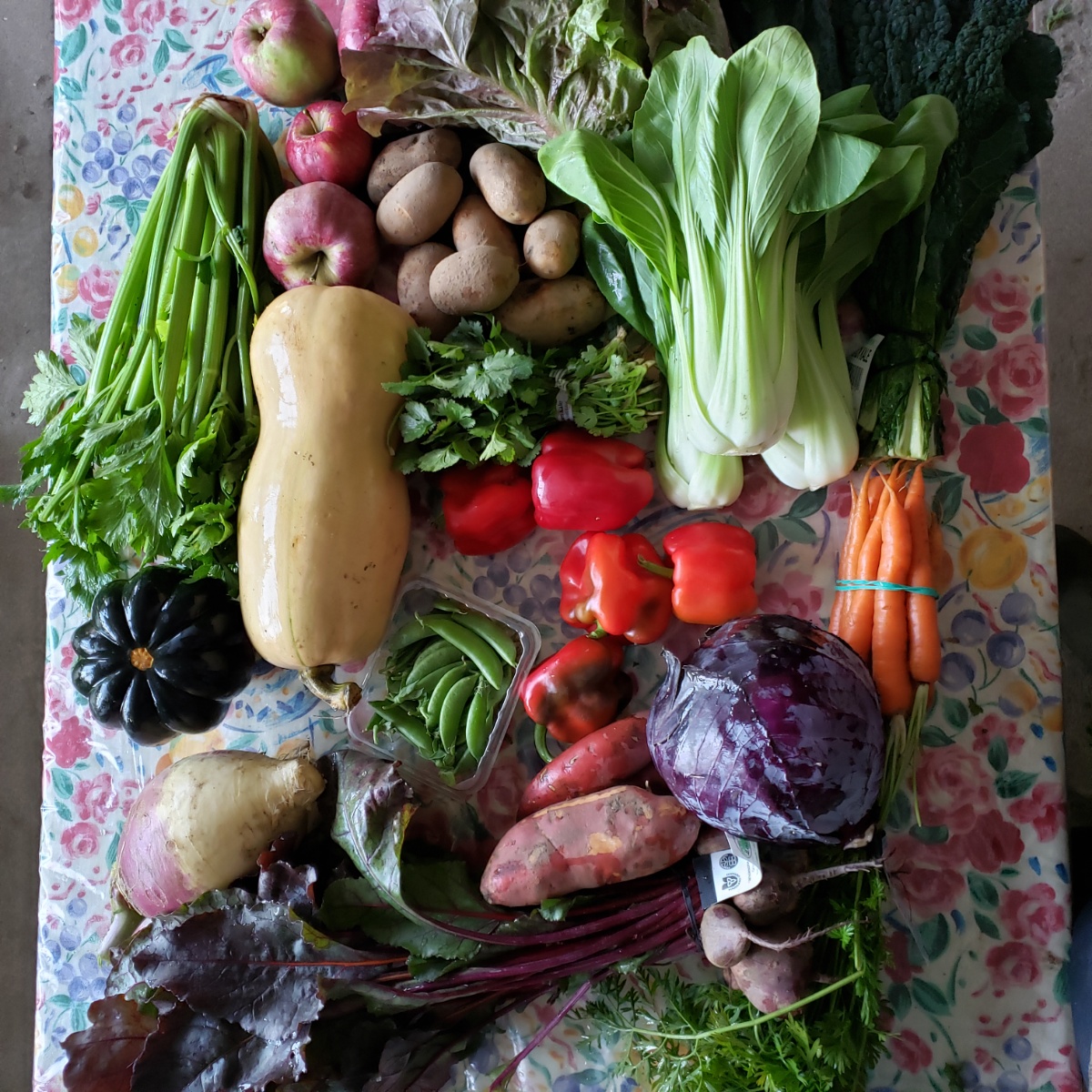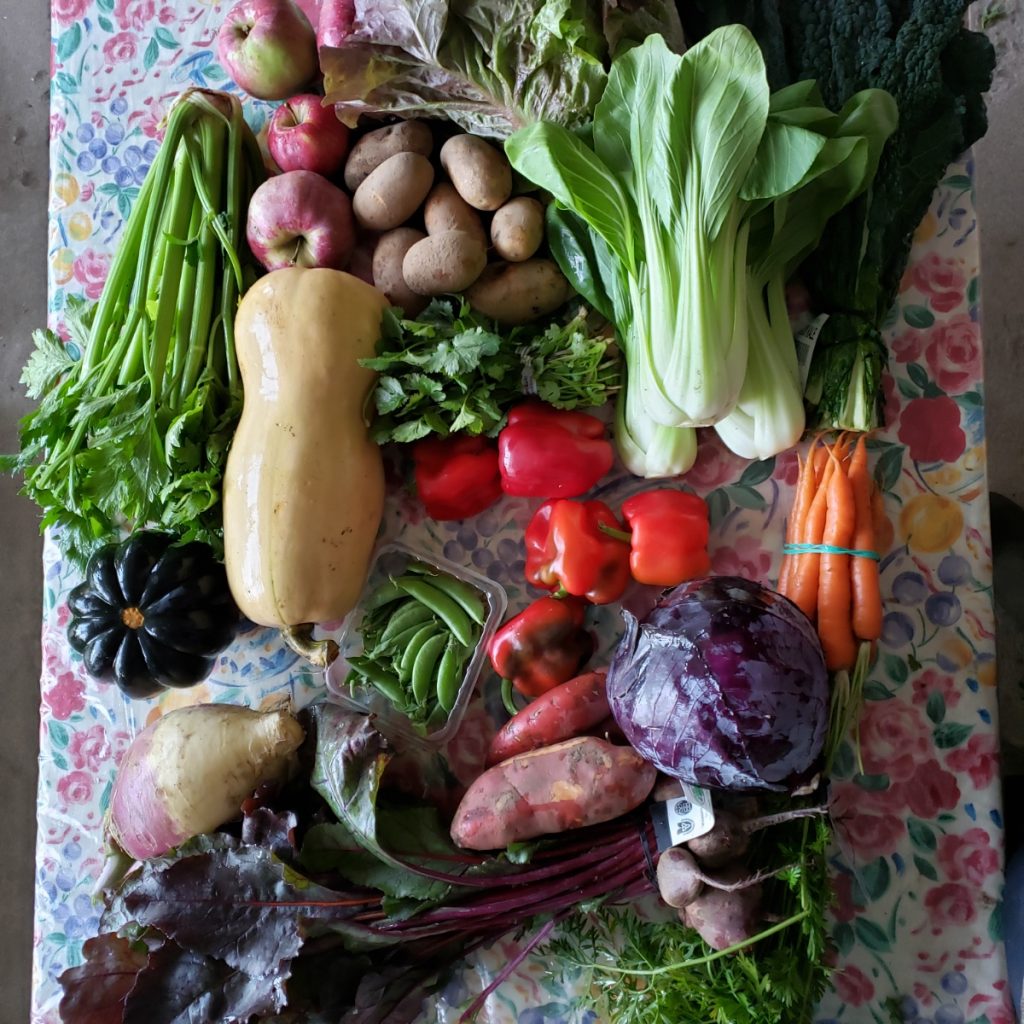 Instead of doing all pictures, I thought I'd tell you what's in each share with some ideas:
Simply 6 Share
red beets (I just remove the tops, peel, boil until tender, and serve with a touch of butter as a side. The kids love! Save the tops for stir fries or pastas as a healthy green)
carrots (scrub clean and chop for carrot sticks, boil or roast, or add to stir fries).
butternut squash (make this classic butternut squash soup recipe, or even use your leftover squash from thanksgiving like I did- easy and resourceful 😉
black kale (massage leaves with olive oil, chop, and add lemon juice, nutritional yeast & salt and pepper for a surprisingly good salad, or chop and add anywhere you would use spinach. Add to a smoothie and tell your kids this is also called "dinosaur kale" because the leaves have the texture like dinosaur skin. Look really cool and knowledgeable.
red cabbage (looks great grated up and added to coleslaw with green cabbage, or try German Style Red Cabbage
Lettuce (red, green or romaine). It's a surprise what lettuce you will get when we carefully select the best last of the lettuces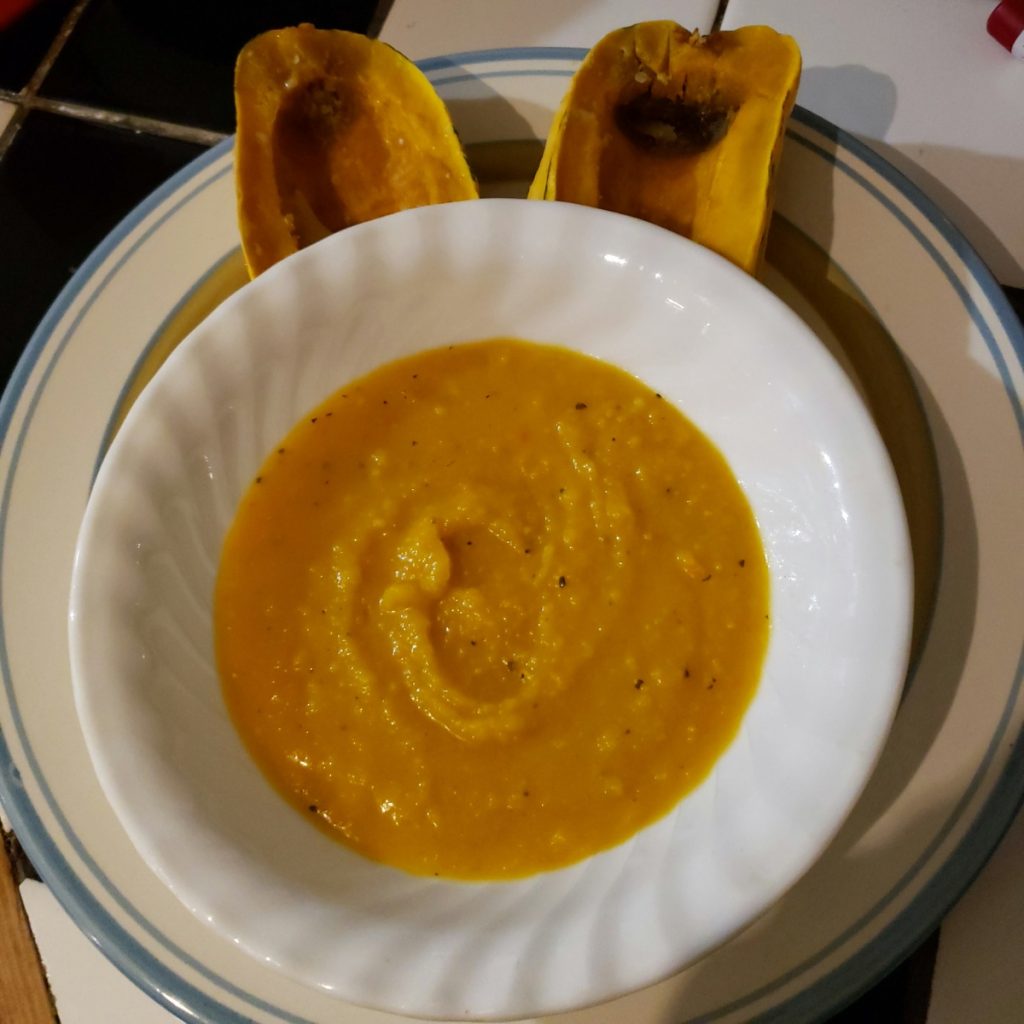 Half Share (as above, adding…)
sweet potatoes or sweet peppers (I love sweet potatoes cut into cubes and cooked in my chili or in a curry)
baby bok choy (always awesome in a stir fry or in soup, or even as a salad green)
apples (some fuji and I am not sure of the other variety. Awesome sliced and served with nut butter/yogurt mixed as dip. Add honey if desired). These apples aren't perfect but I think you will find they taste amazing!
celery (great chopped into snack sized lengths and topped with nut butter, or add to flavour to just about any soup or stir fry).
Whole Share (as 2 lists above and add)
sweet peppers (core and slice for a yummy snacking veggie, stuff, or add to stir fries, chili, protein bowls)
russet potatoes (great potatoes for french fries. I peel (leaving some skins), cut into fry shaped pieces, toss in olive oil and place on a baking sheet, and cook for about 35 minutes at 450 degrees.
rutabaga (also make great fries, prepared the same as above, mash and add butter and/or sugar or mash and mix in with mashed potatoes. Also great in soups and stews).
pepper squash (cut around it's middle, scoop out seeds, put a little butter and brown sugar if desired and bake cut side up in oven at 375 degrees for 50 minutes or until tender when pierced with a fork). Serve as a side.
sugar snap or snow peas (eat raw as a snack or add to a stir fry)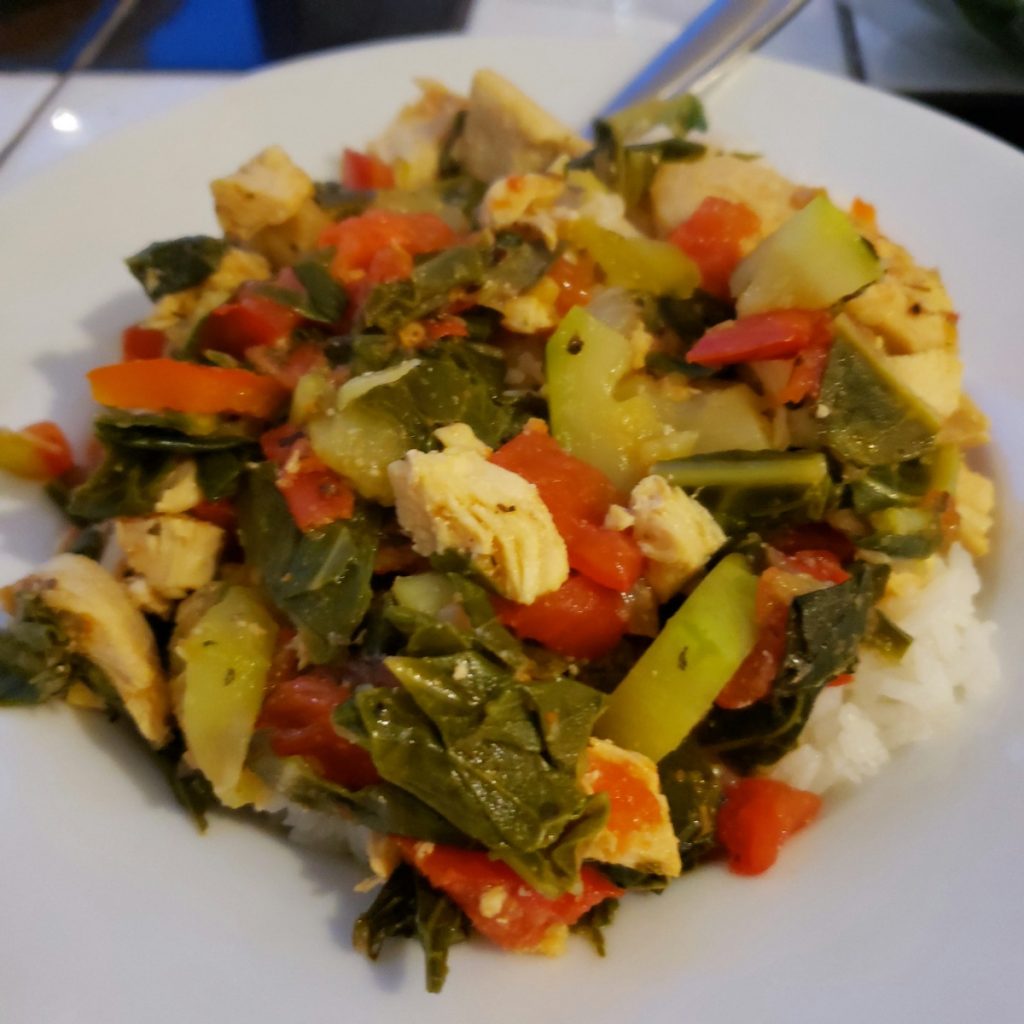 I hope I've been able to offer you some useful ideas this week. Now it's your turn to get creating! 3 more weeks of farm share (including this one!) to go. Savour each flavour!