Welcome to a new season of farm share everyone! In this unusually chilly start to June, we sure are thankful for our greenhouses and some lovely root crops to round out our veggie shares. This week I thought I'd give you a visual for what is in your box so you can identify each item easily. I also thought I'd share a recipe I just made up that got resounding "yums" from my family and uses tons of spring veggies! Finally, meal planning is an important part of enjoying your farm share baskets without seeing any of it go to waste. Do you have a plan day? It sounds like Tuesdays may be just the right time for us now, as I will be posting the blog each week on Tuesday nights.
In future blog posts we will be learning from other amazing farm members who have a lot to share, from naturopaths, to nutritionists, to minimalists and busy moms, all tied together in their passion for great food.
Check out your farm share box contents below in picture form, with labels!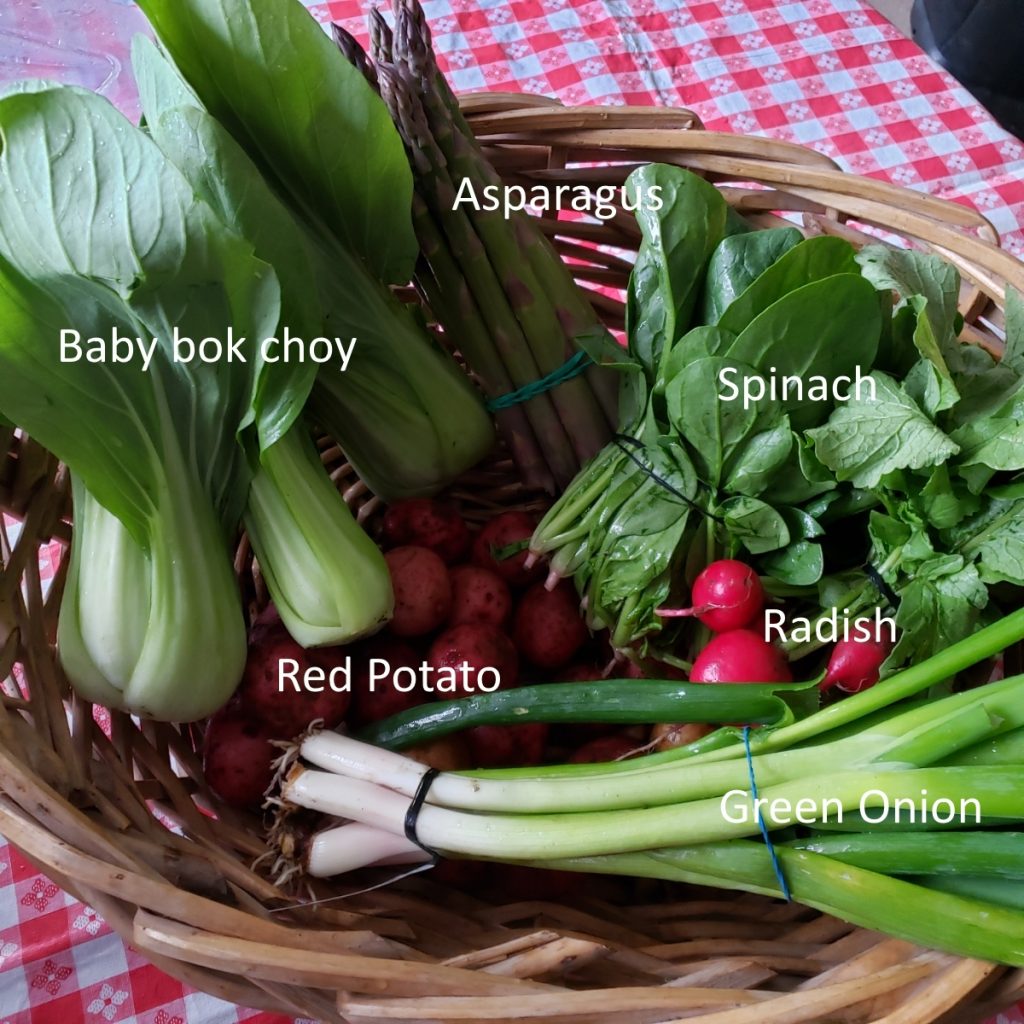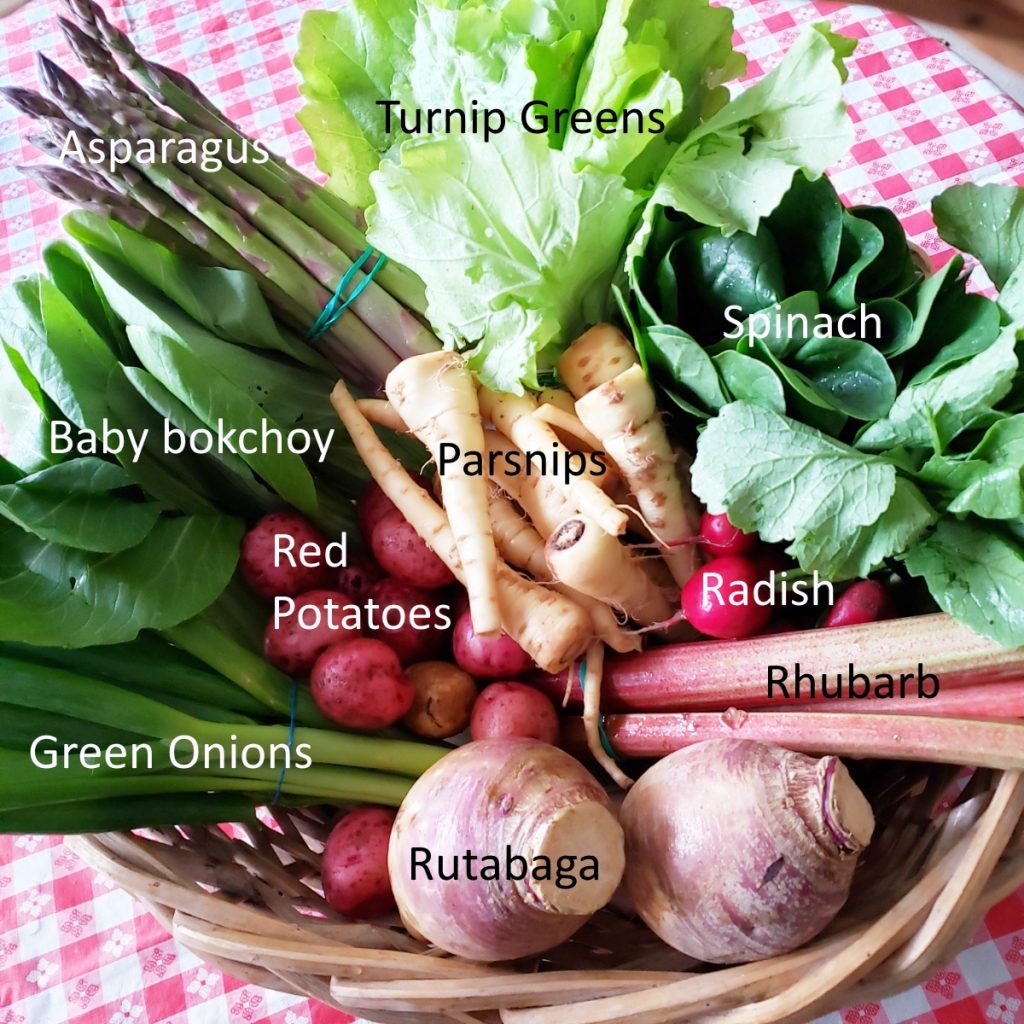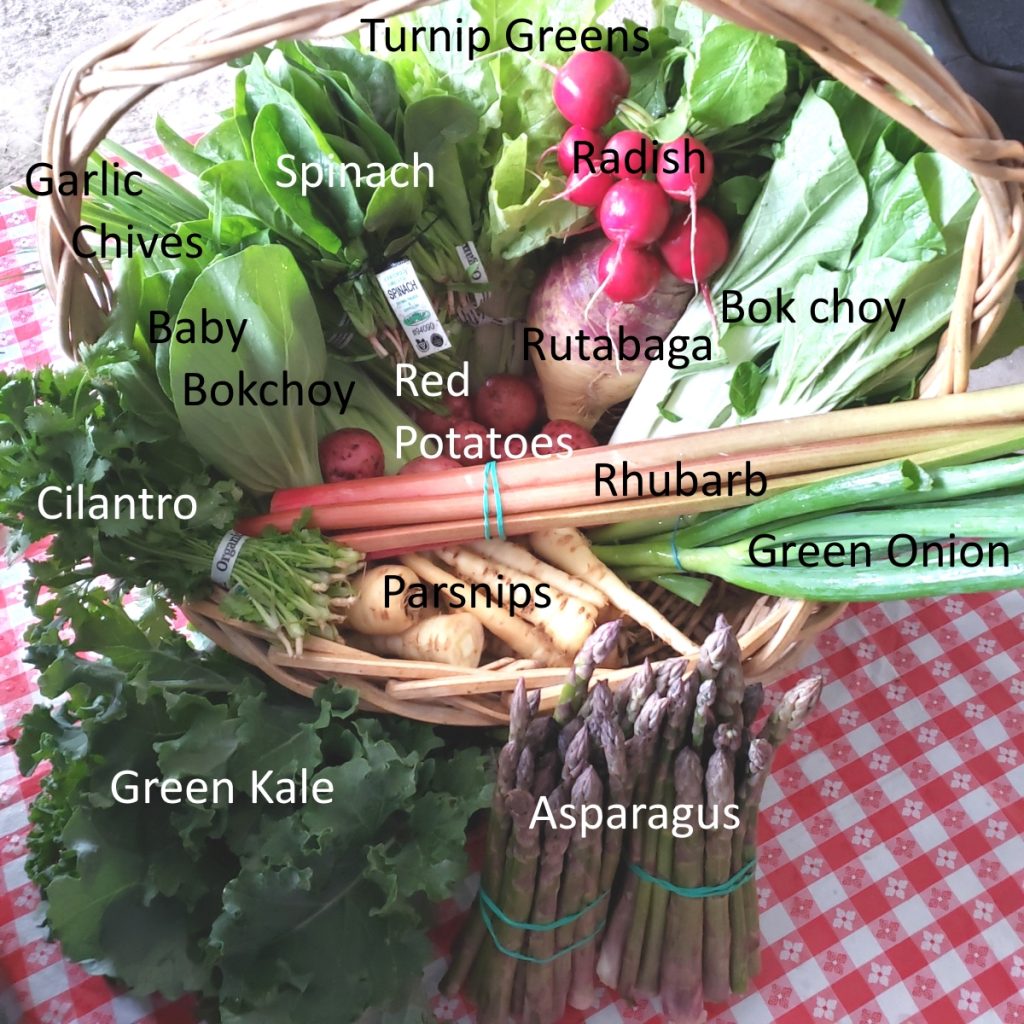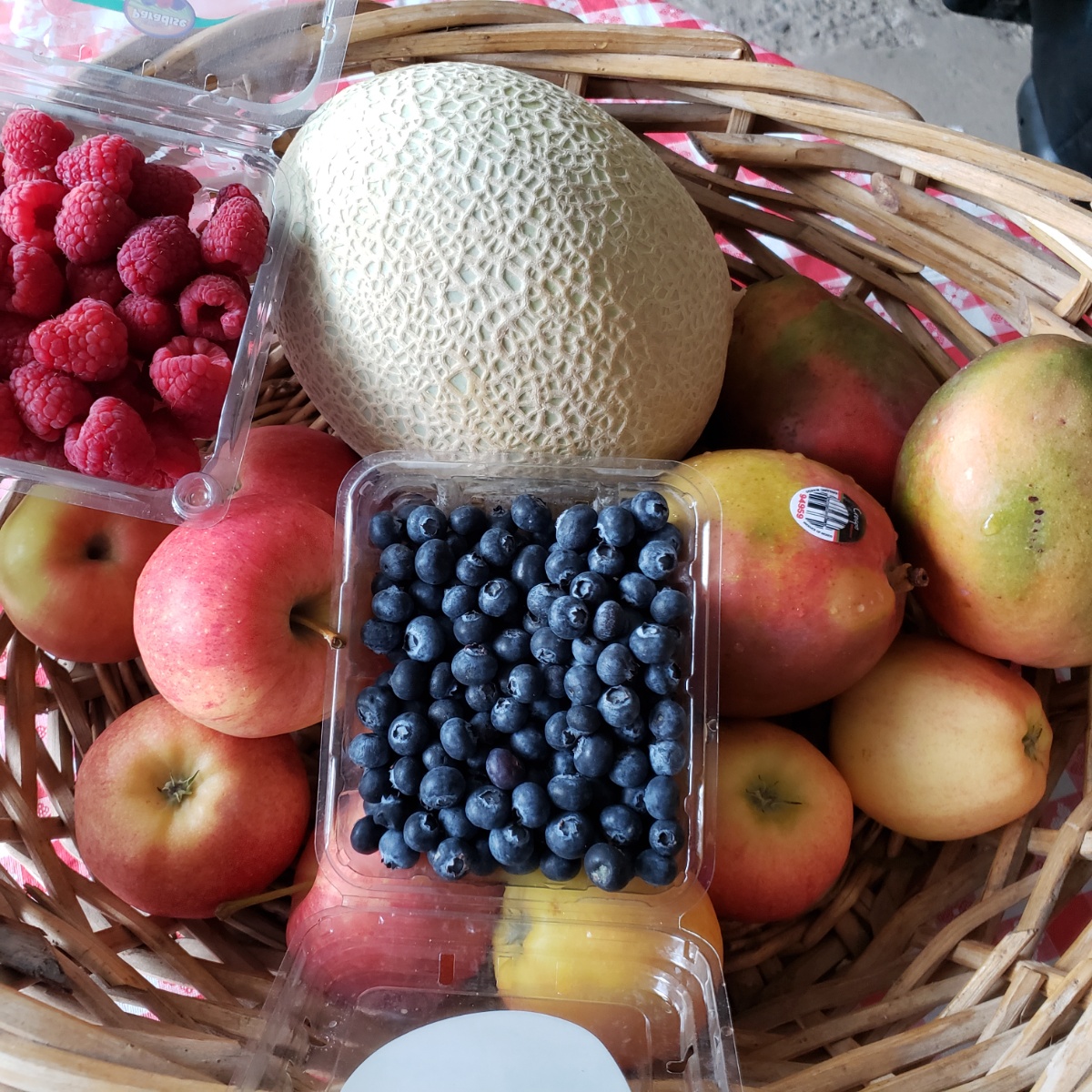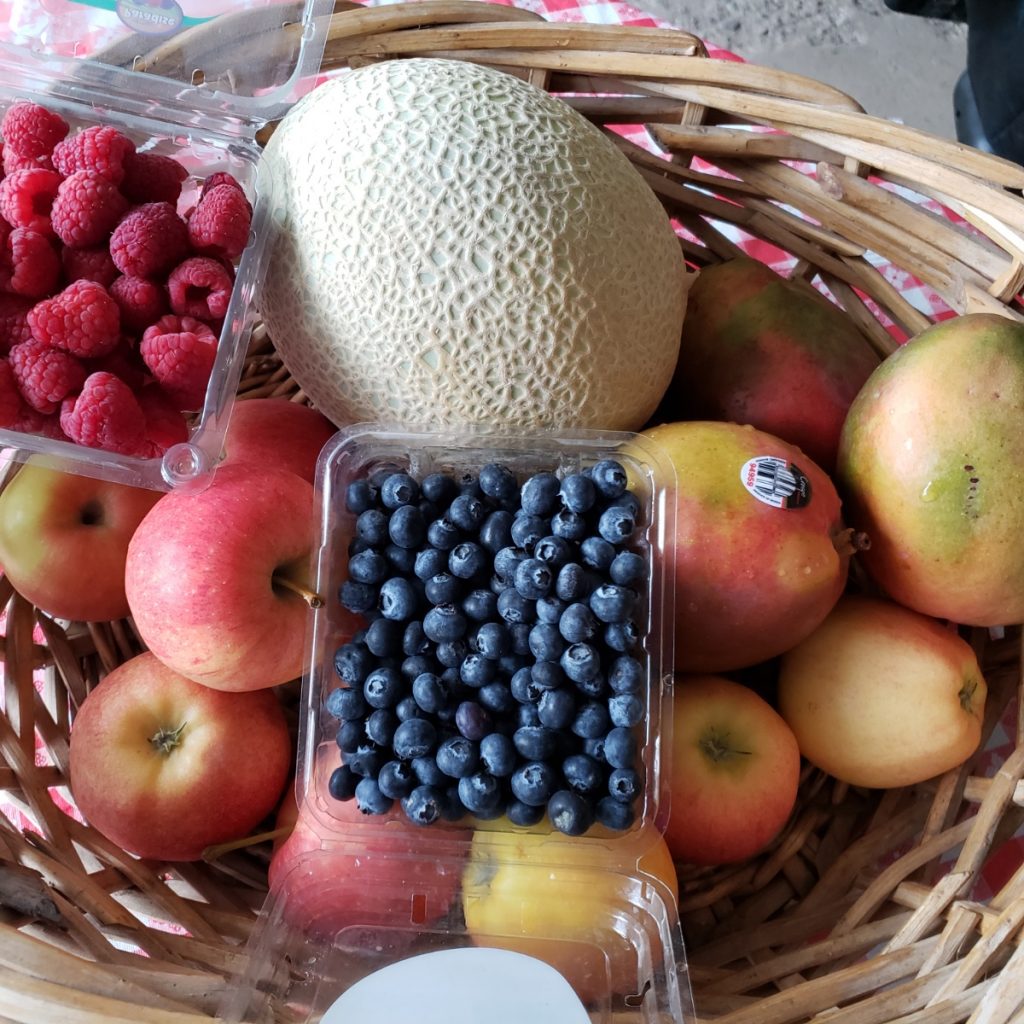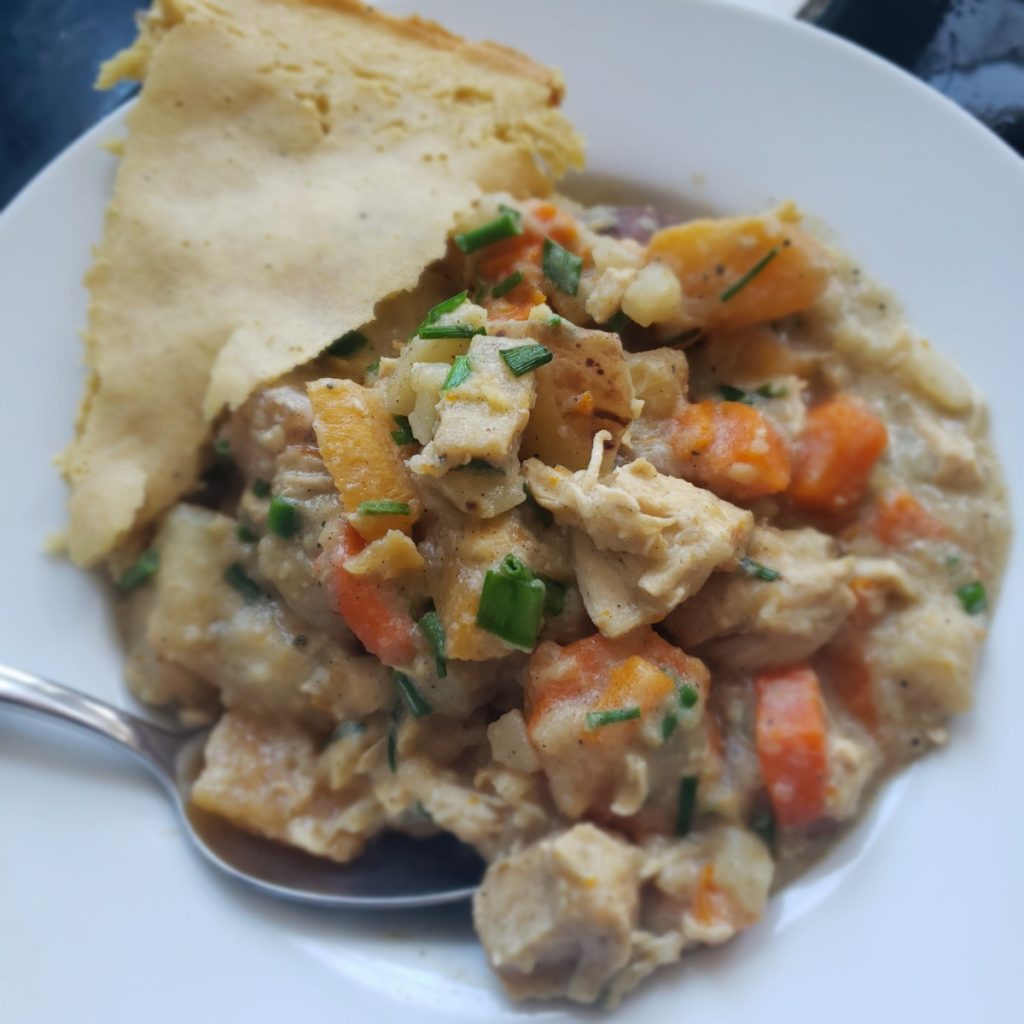 Allergy-Free & Veggie-Packed Chicken Pot Pie
Serves 6
As soon as I knew we'd be having parsnips this week, I knew I ought to give you a recipe for them. After all, you're not going to want to gnaw on them raw like you would a carrot. You see, they are a tougher veg, but their delicious flavour means we need to find a way to coax some tenderness out of them! Enter the instant pot- if you don't have one, this would also be great in a slow cooker. Now, for the recipe:
Ingredients
-600g chicken breast, chopped into chunks
-2 tbsp olive oil
-400g parsnips (about 3/4 of your bag)
-400g rutabaga
-3 large carrots
-600g red potatoes (with or without skin)
-3/4 bunch red radish
-1 can full-fat coconut milk (60% fat)
-3/4 cup chicken broth
-1 tsp. poultry seasoning
-1 tsp. dried thyme or 1 tbsp fresh
-salt and pepper to taste
-2 tbsp fresh chives
Directions
Put chopped chicken and olive oil in instant pot and set to sautee. Ligthly sautee as you wash, peel and chop parsnips, carrots, rutabaga, potatoes and radish (can be left whole or halved)
Add vegetables to instant pot when meat is partially cooked. Add in coconut milk, chicken broth, poultry seasoning, thyme, salt and pepper.
Set the instant pot to pressure cook for 10 minutes. Remember to put the little dial in the "sealing" position. Meanwhile, prepare biscuits or socca/farinita (chickpea flatbread) to serve with (pictured).
Alternatively, saute chicken in pan on stove and add all ingredients to slow cooker…and be patient…very patient 🙂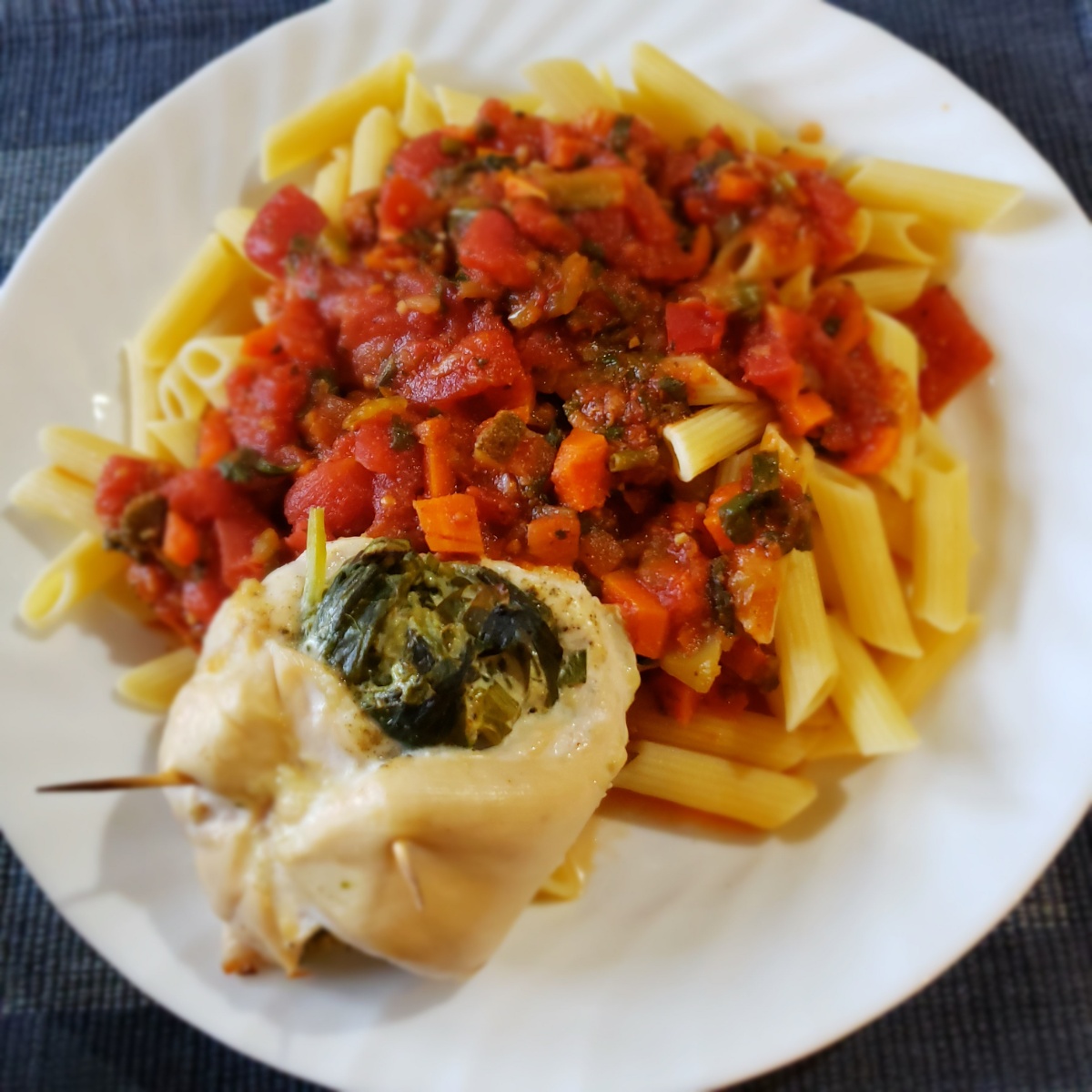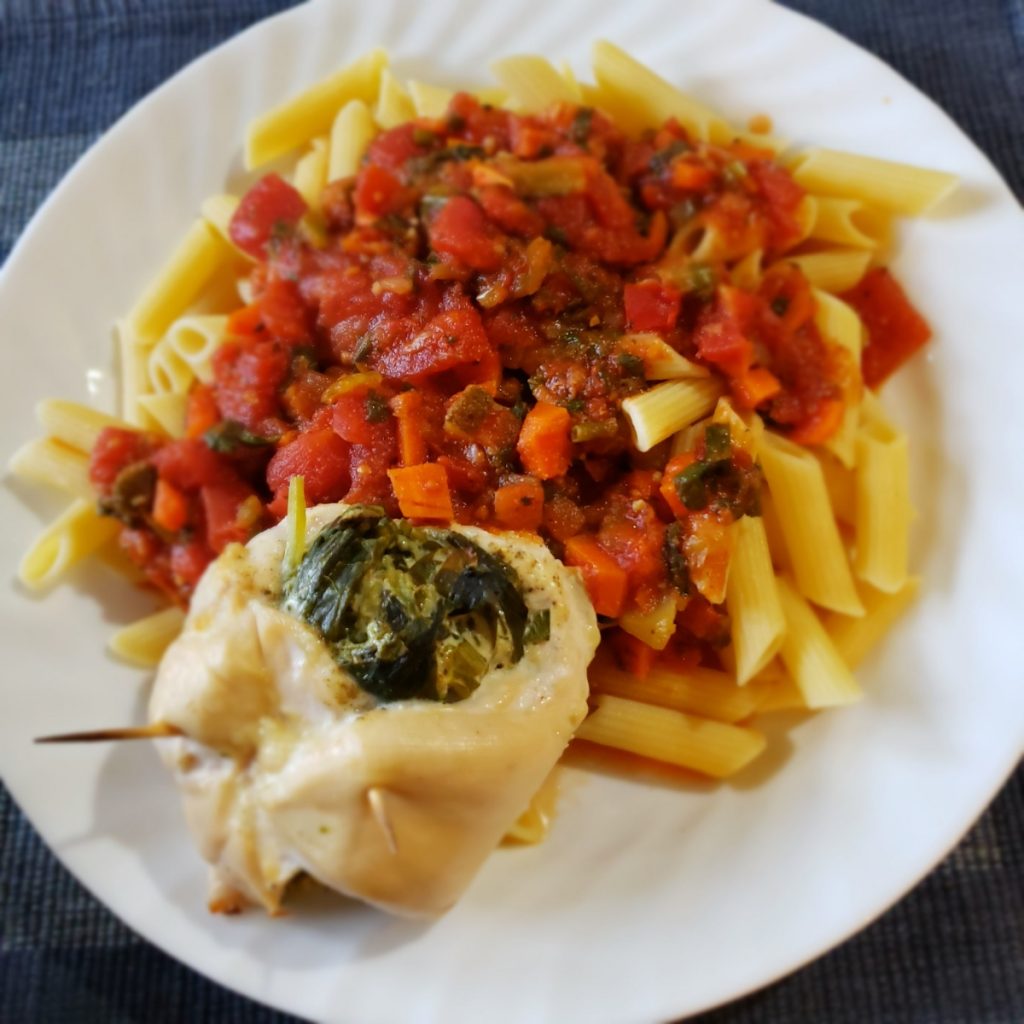 Now for a sample meal plan my family for the week (farm share veggies used in parentheses)
Monday- Chicken Pot Pie (parsnip, rutabaga, red potato, radish, chives)
Tuesday- Spinach & Goat Cheese Stuffed Chicken with Penne Pasta & Tomato veggie sauce (spinach, baby bokchoy in sauce)
Wednesday- Roasted Salmon, asparagus & Red potatoes (asparagus, red potatoes)
Thursday- Beef & bokchoy stir fry with rice (baby bok choy, bok choy)
Friday- Chicken & asparagus pizza with turnip green salad (turnip greens, asparagus)
Saturday- Homemade chicken nuggets, rutabaga fries & salad (rutabaga, turnip greens)
Sunday- Chicken fettucine with kale & asparagus (kale, asparagus)
The rhubarb I will stew with a little sugar and water (you can also add lemon juice) to enjoy with yogurt for a breakfast parfait.
I hope these ideas provide some inspiration. Happy creating!