This may be your second week in or maybe this is your first taste of the season. With the cool spring we have been having, our greenhouses have been even more essential to provide you with the variety you expect. This week offers many different leafy greens, from spinach, to kale, to bokchoy and turnip greens. We hope to inspire you in this blog that yes, you can handle all this leafy goodness, and your body will thank you for it, as these are the most-nutrient-dense veggies around!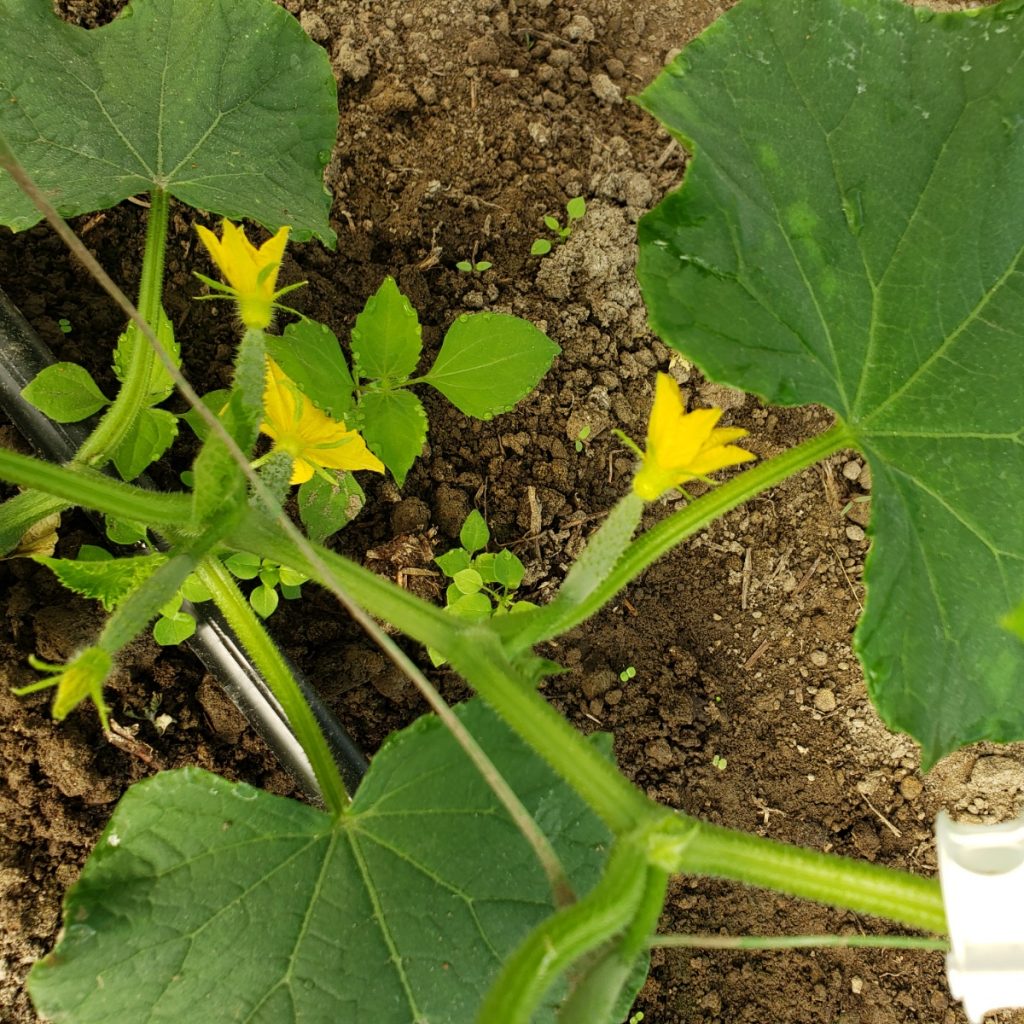 finger sized carrots are growing nicely

beautiful Chinese cabbage from the greenhouse

A shot of the cucumber greenhouse
A couple of crops we are eagerly anticipating are greenhouse cucumbers (little babies are on the plants now- can you spot them?) which will be ready in a week or 2, and carrots, which are the size of my pinkie fingers now and will be quite lovely in a couple weeks. Of course there is also lettuce, which is in the field and finally starting to grow! We are watching hopefully to see if we will have some next week, and in the mean time, our whole share holders get to sample them as baby lettuces.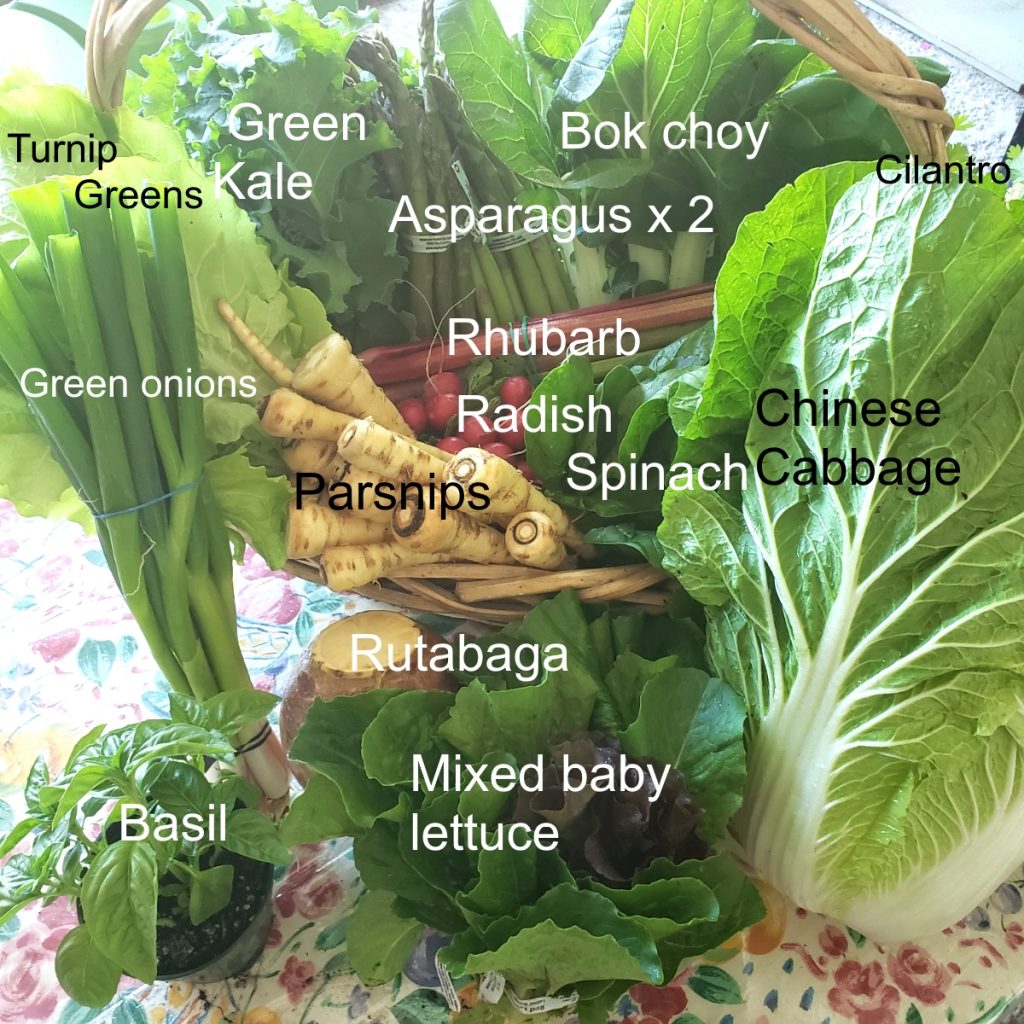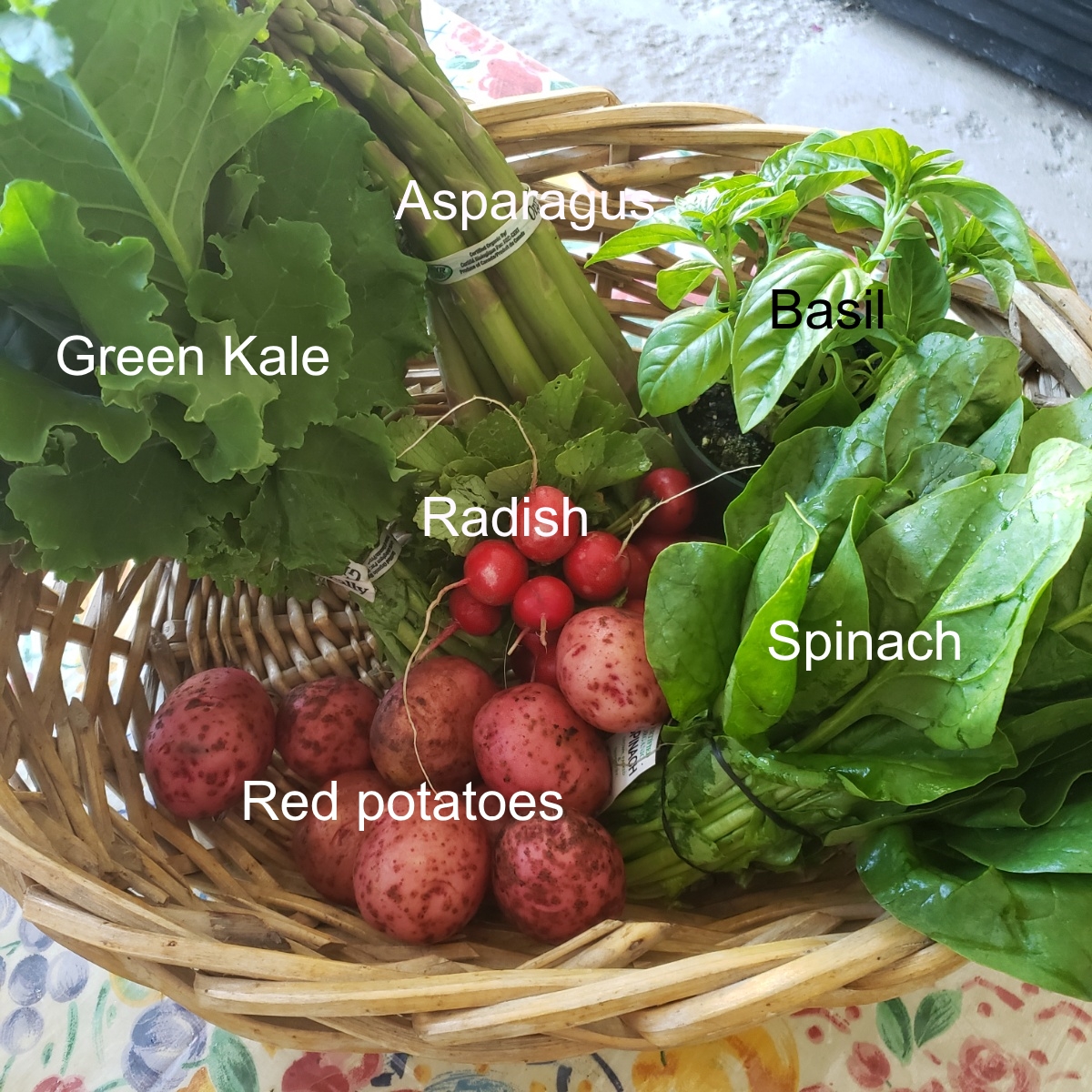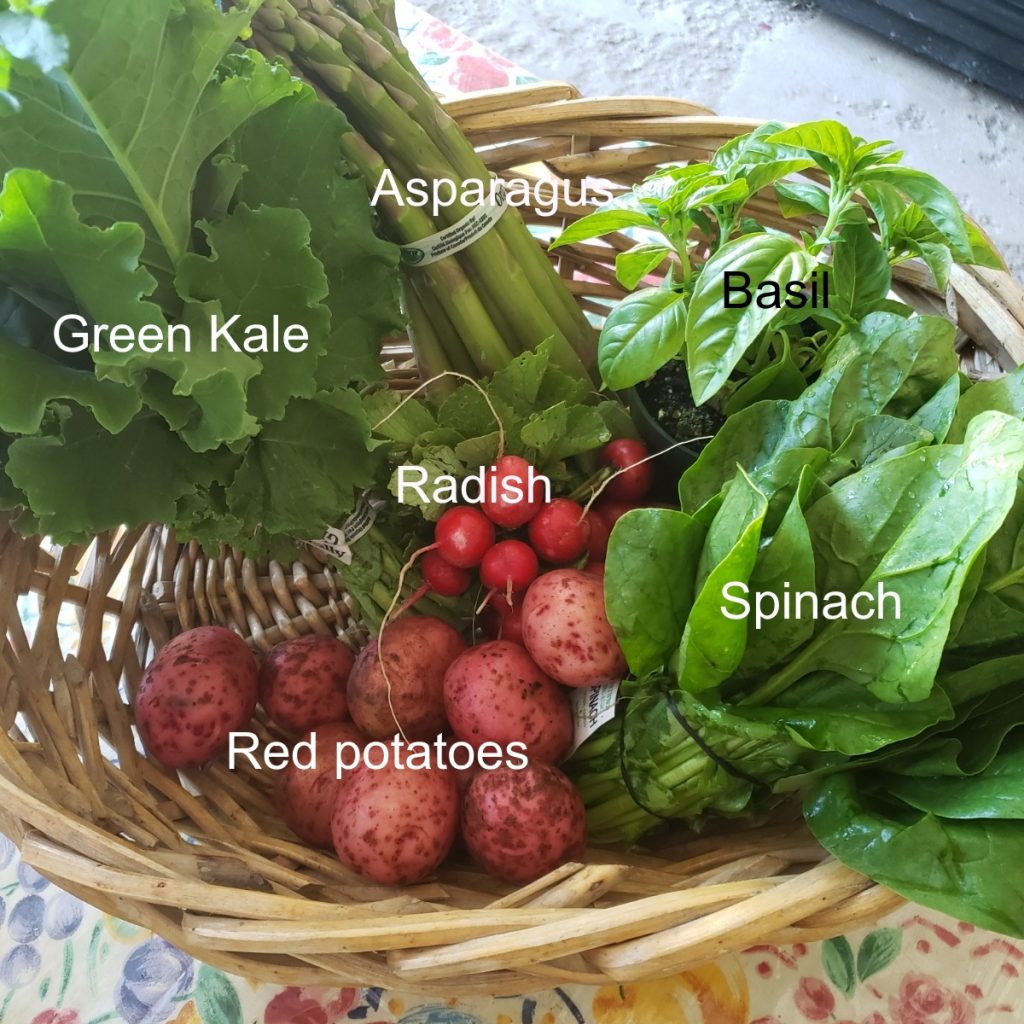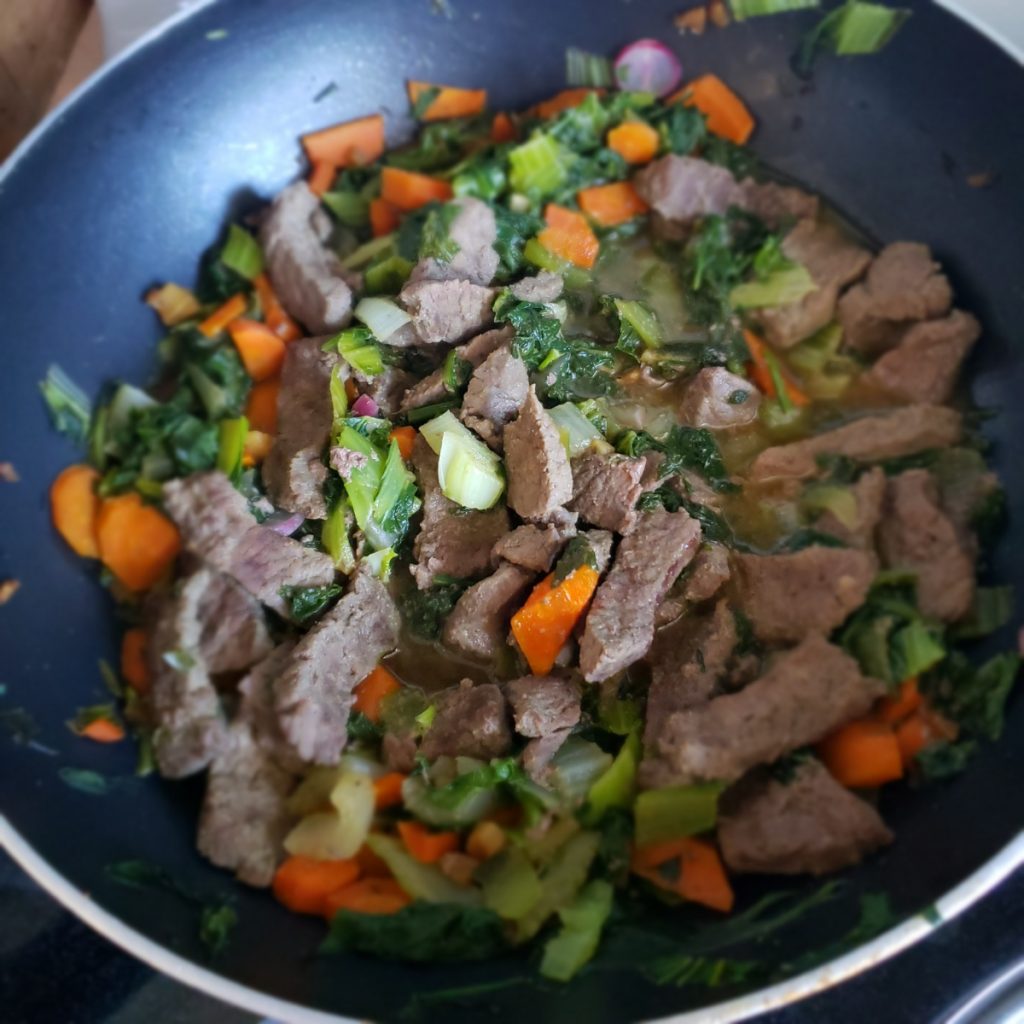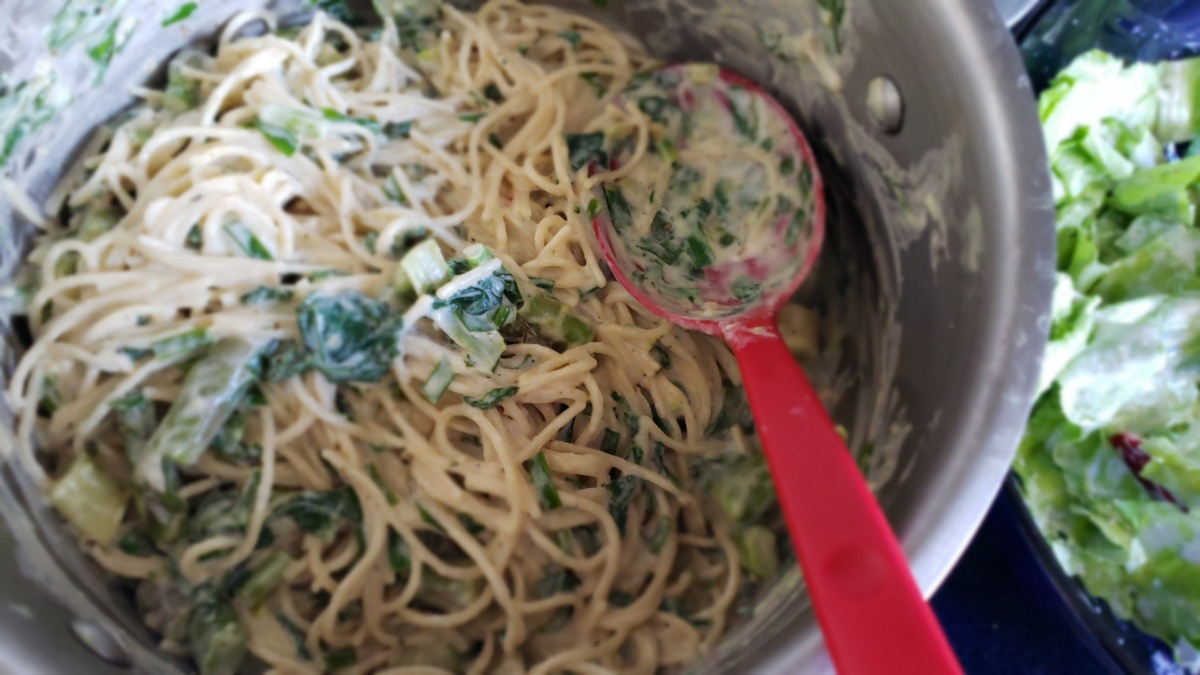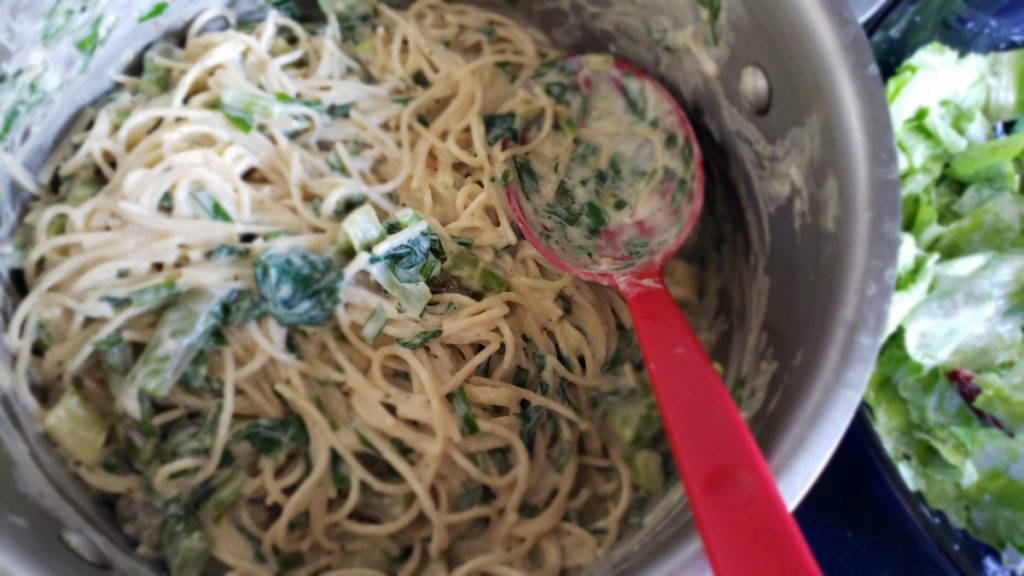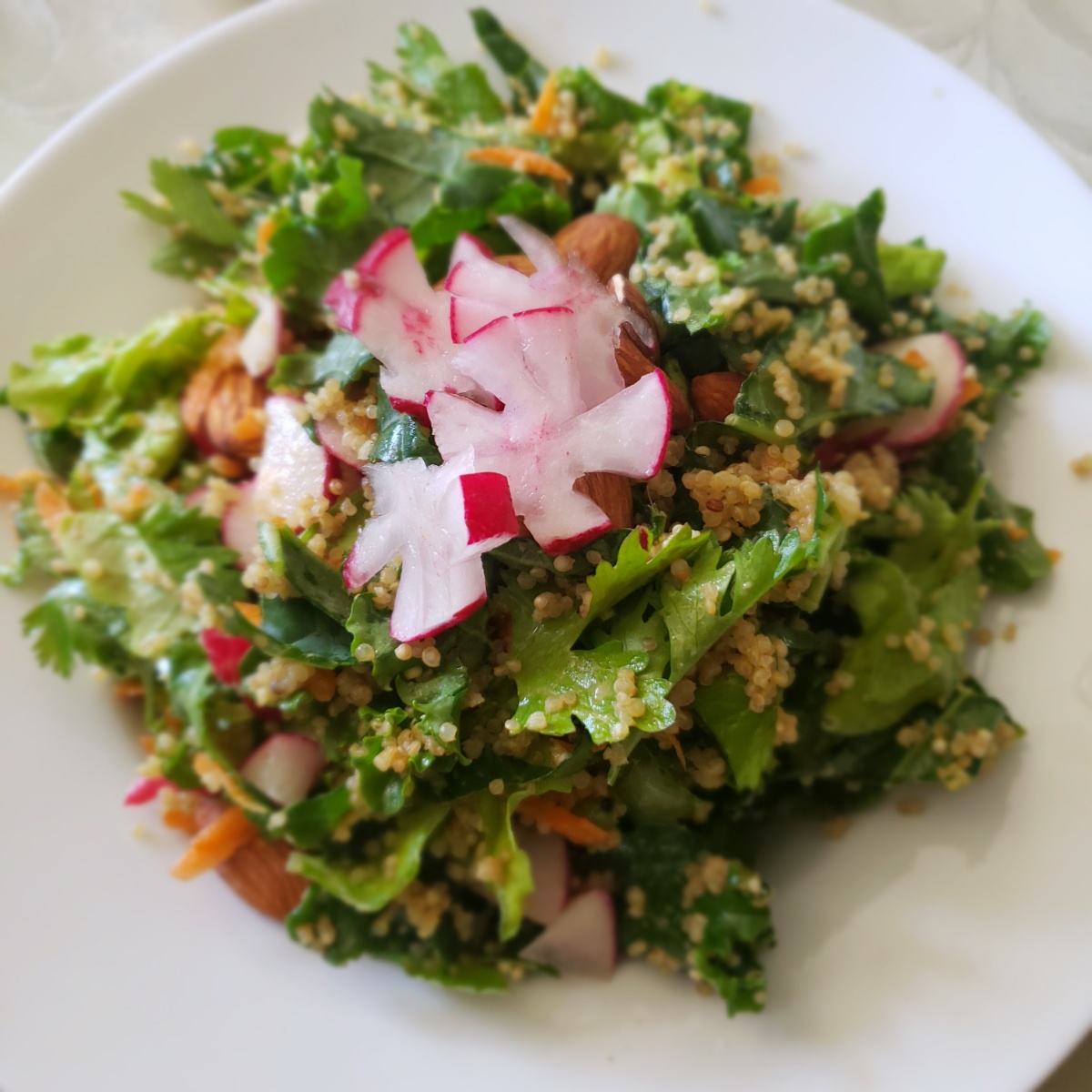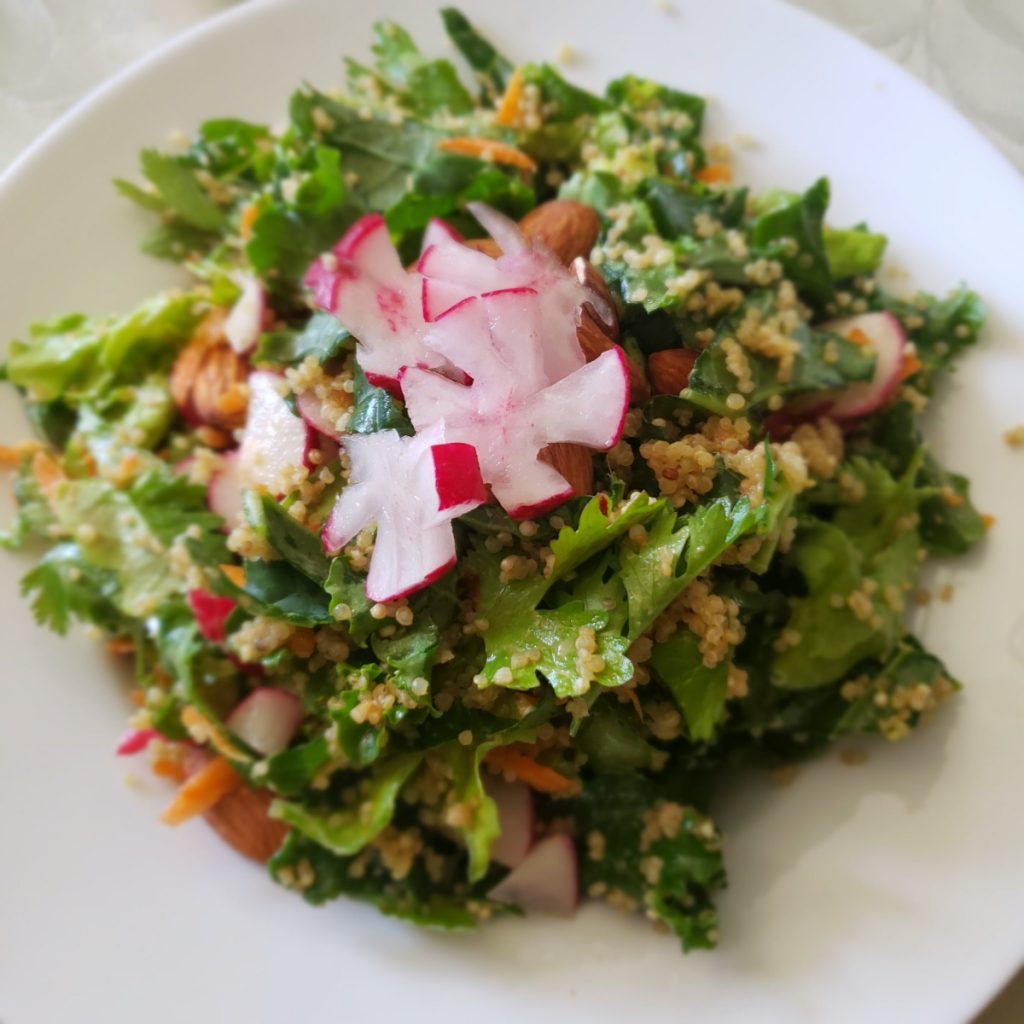 Thai Kale, Quinoa & Turnip Green Salad
Ingredients
3 cups green kale, finely chopped (I used scissors)
2 cups turnip greens, finely chopped
1/2 cup cilantro, chopped
1/2 bunch radish, thinly sliced
1 carrot, shredded
1 tsp fresh ginger
1/4 cup green onion, chopped
1/2 lime
1/4 cup peanuts, almonds or cashews
1 tbsp. maple syrup or honey
1/4 cup peanut butter, smooth
3 tbsp. soy sauce
3/4 cup quinoa
1 pinch red pepper flakes
1 tbsp. rice vinegar
1 tsp sesame oil, toasted
1 1/2 cups water
Directions
Wash and chop produce and cooked quinoa and add to large mixing bowl.
Mix liquid ingredients for dressing (heating lightly if needed to mix) and toss with salad.
Enjoy, topped with nuts or chicken.
Happy grazing!