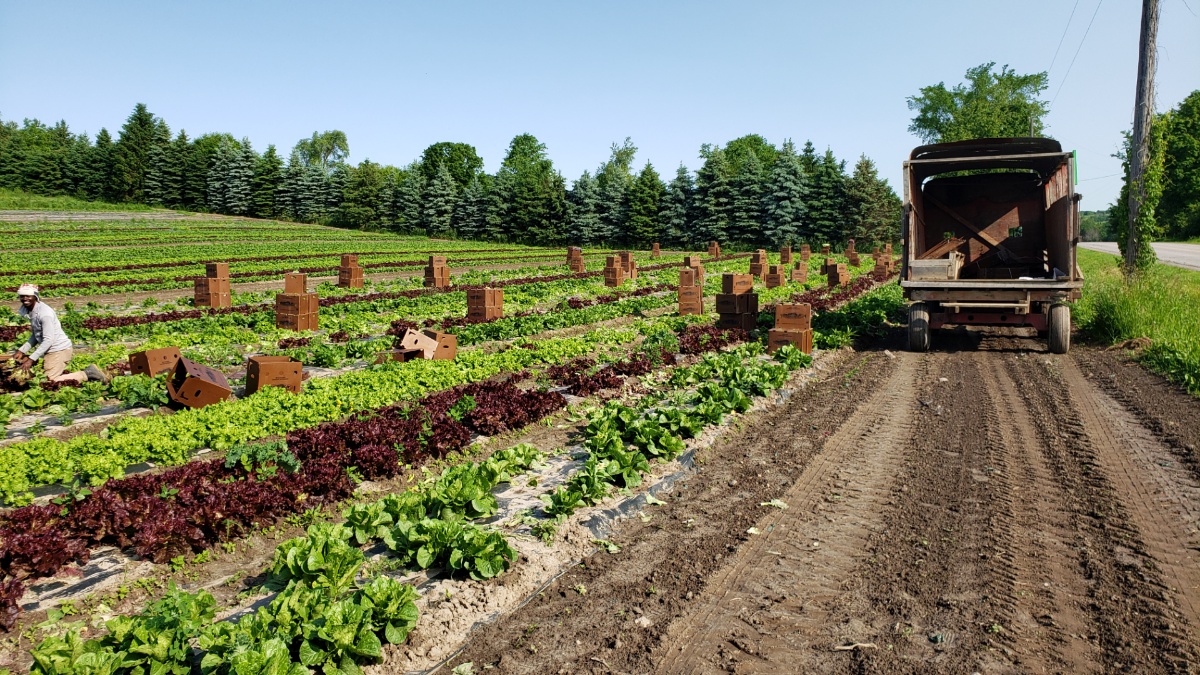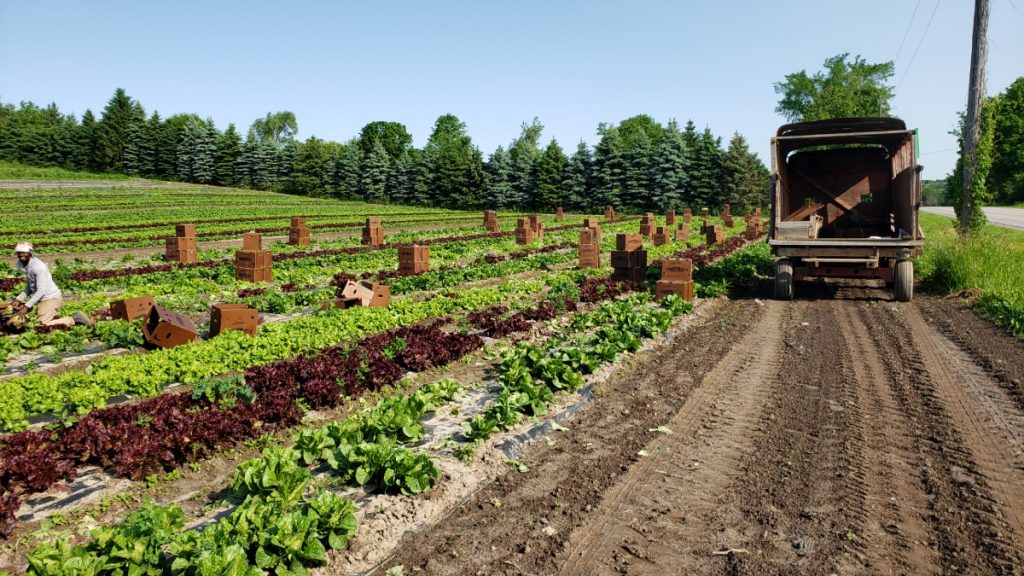 Hello everyone! I was over the moon Saturday to see the crop of lettuce I have been eyeing since the beginning of June finally harvested! Our farm supplies wholesalers and other businesses as well and you can see this was quite a large harvest, even though we only cut a few rows! This week everyone gets a taste of the ever-popular romaine…not to be confused with the similar-looking endive. Romaine is famous for being delish in caesar salad, but is great in virtually any salad or to add a little crunch to your sandwiches.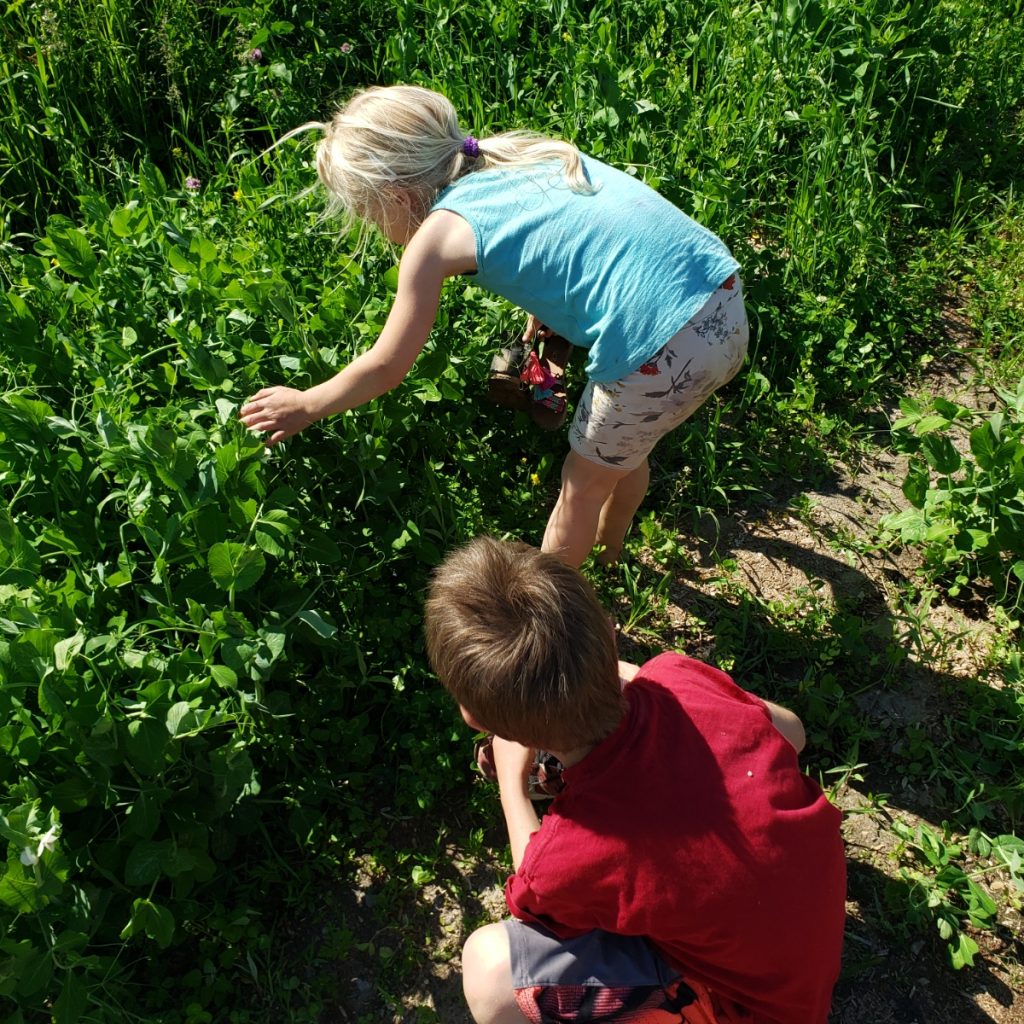 What a weird year it has been! Many items are still 2 or 3 weeks later than usual. Here we are spotting the first couple blooms on the snow peas, which means they won't be ready for harvest until July! Thankfully, we found another few rows of peas that will be ready for next week. The carrots this week come from the greenhouse, as do the cucumbers. We're thankful to have these items to add some colour and variety to all the leafy greens available in spring. A new leafy green available this week is endive. Wondering why cook with endive? Endive is rich in folate, fibre, and vitamins A and K. It may be a more bitter tasting green, but the Dutch know how to enjoy it in stamppotten, a creamy mashed potato dish with endive chopped and folded in. Try the recipe here.
Mint is another new item this week that I am excited to introduce. This week I used it in what I call "lazy pickles"- just peel your cucumbers, and toss in a dressing of vinegar, salt & pepper, and chopped mint to taste. It's so refreshing on a hot day, and the flavour intensifies as it soaks in the dressing. Add some honey if you would prefer a little sweetness. I also used mint in tzatziki sauce and a little to garnish on the greek chicken, lettuce, cucumber and tomato wraps. Garlic chives are great in it too. I put the cucumber right in the blender and only had regular (not greek) yogurt, so my sauce turned out super thin. I used some of it to cook the chicken in as I pan-fried it, making it extra moist and tasty!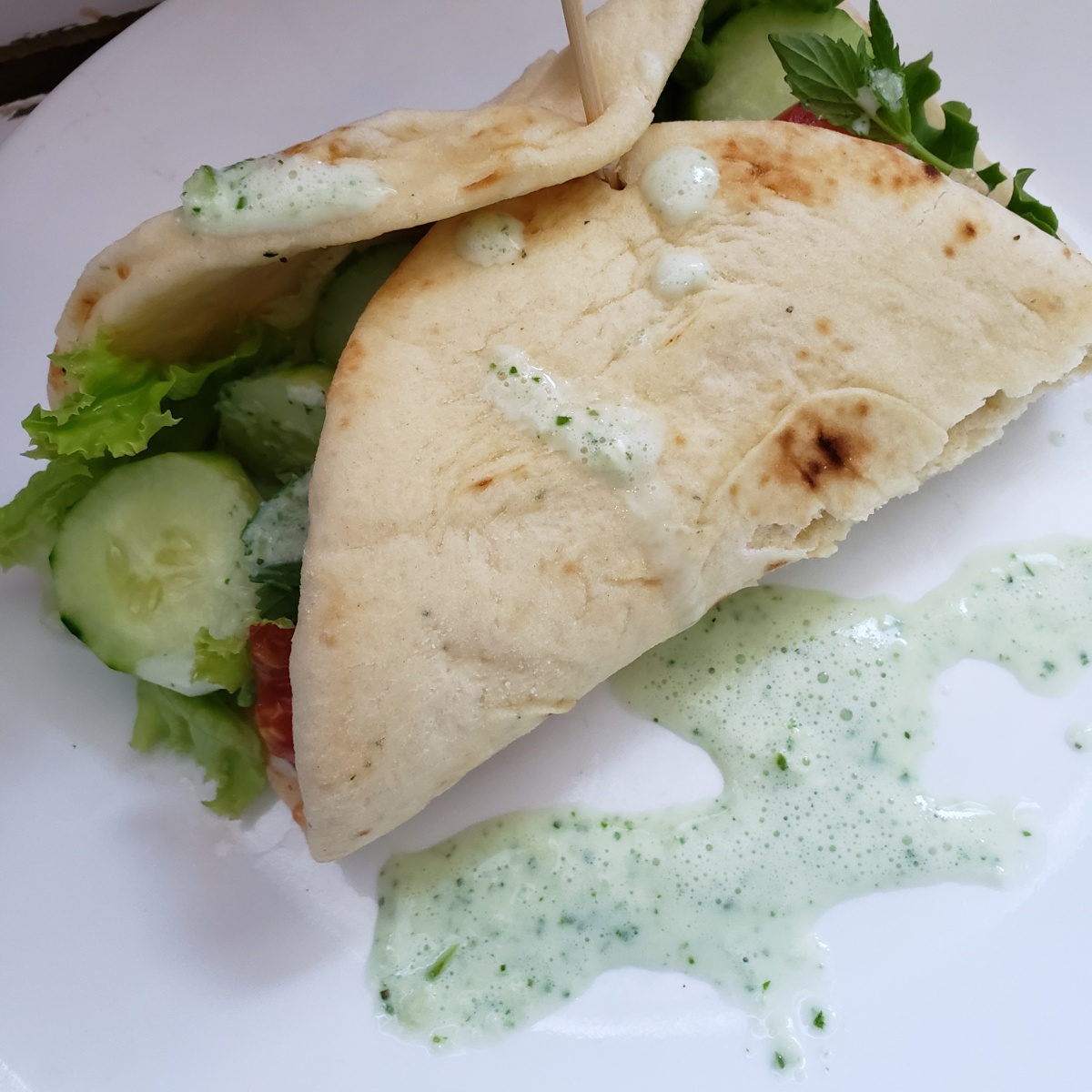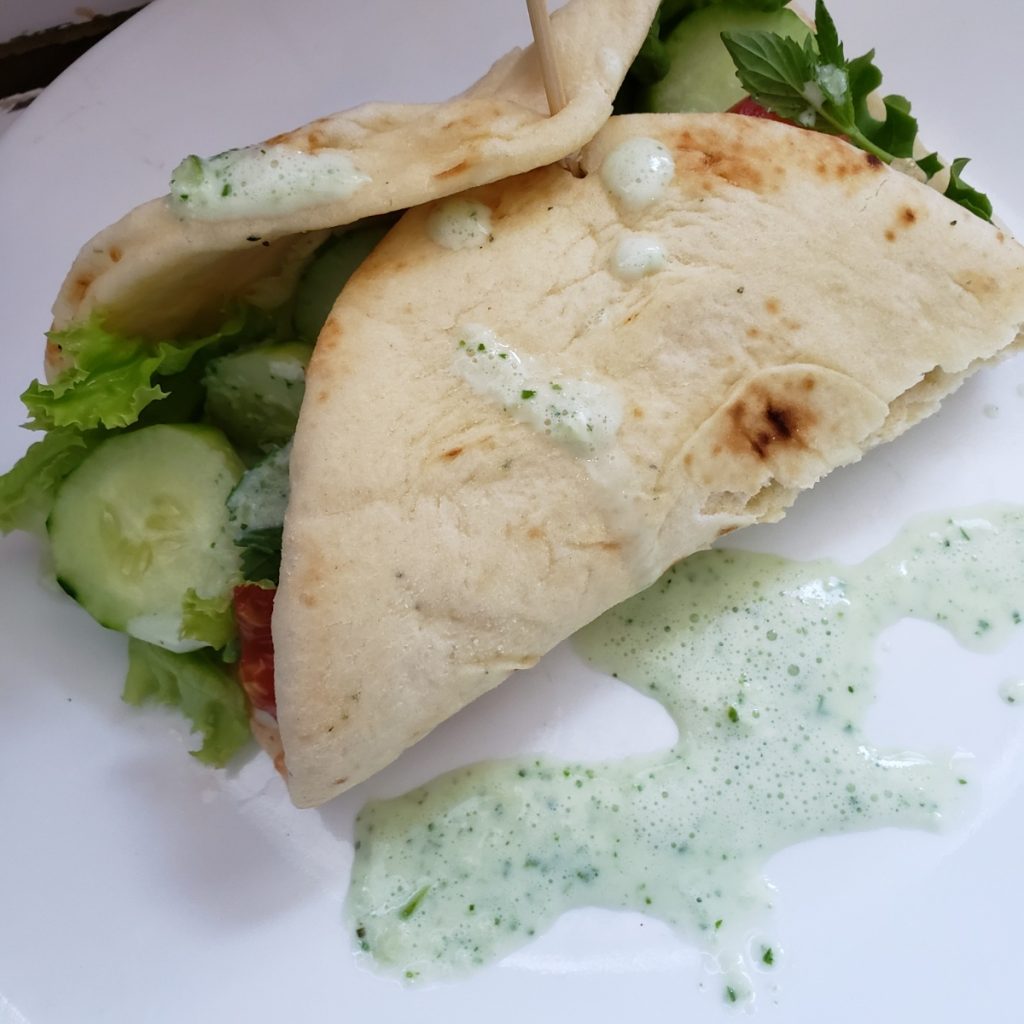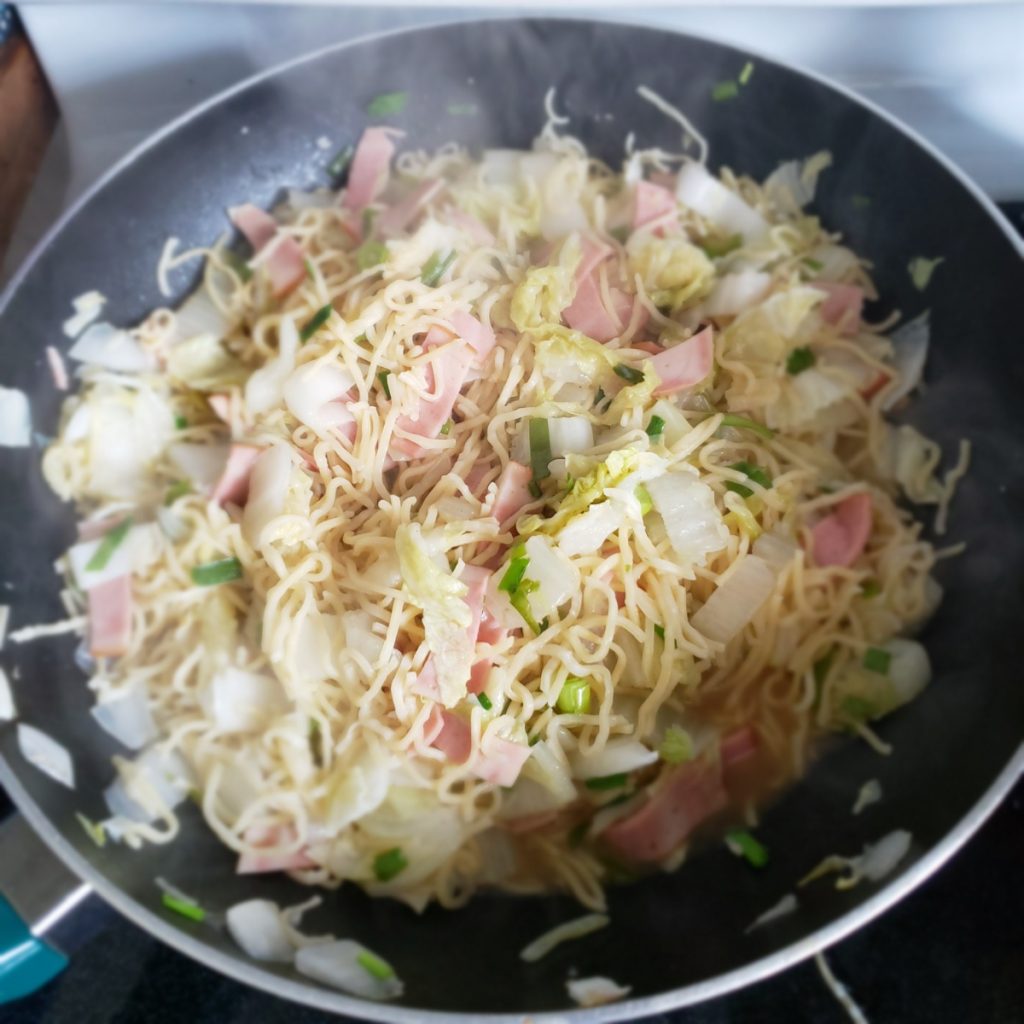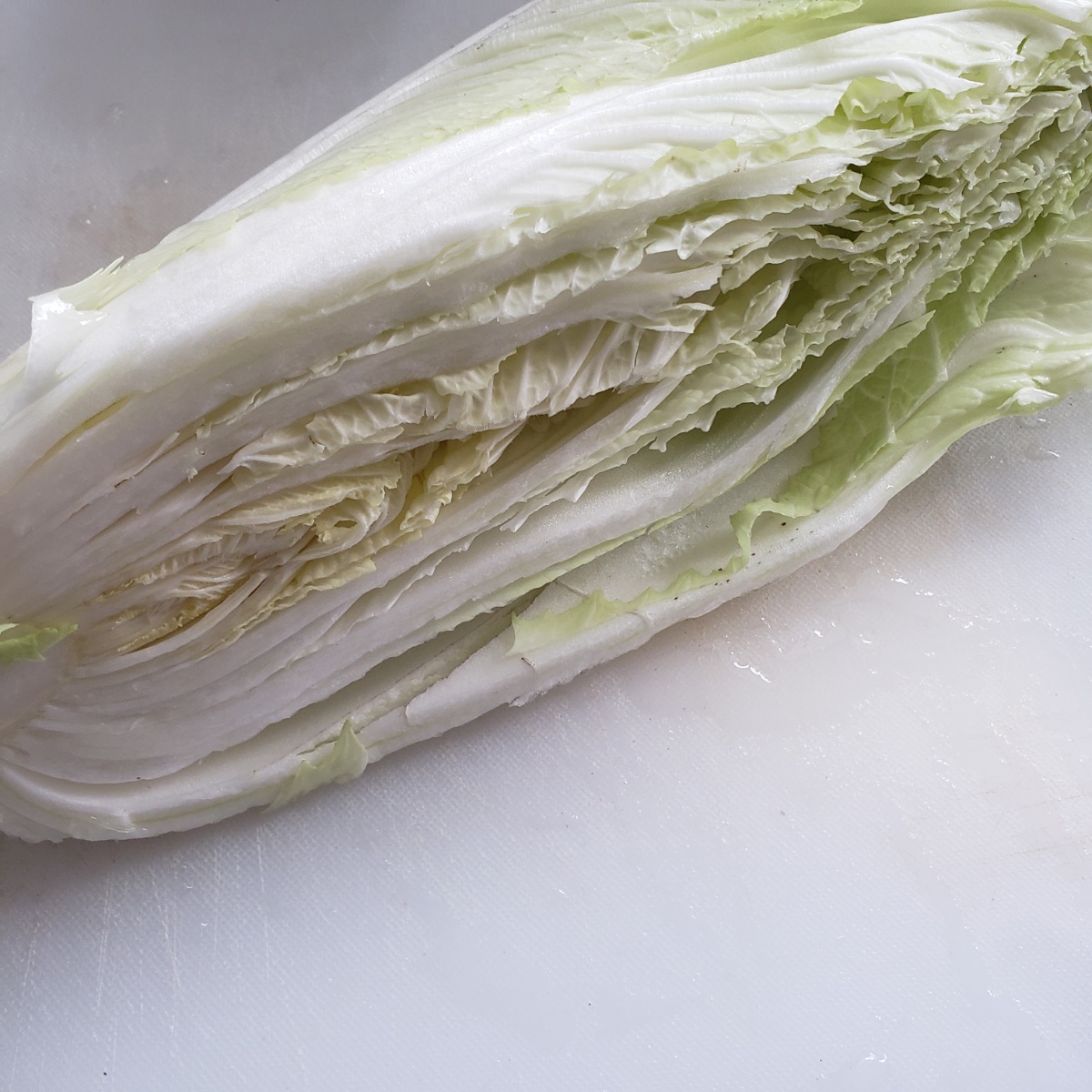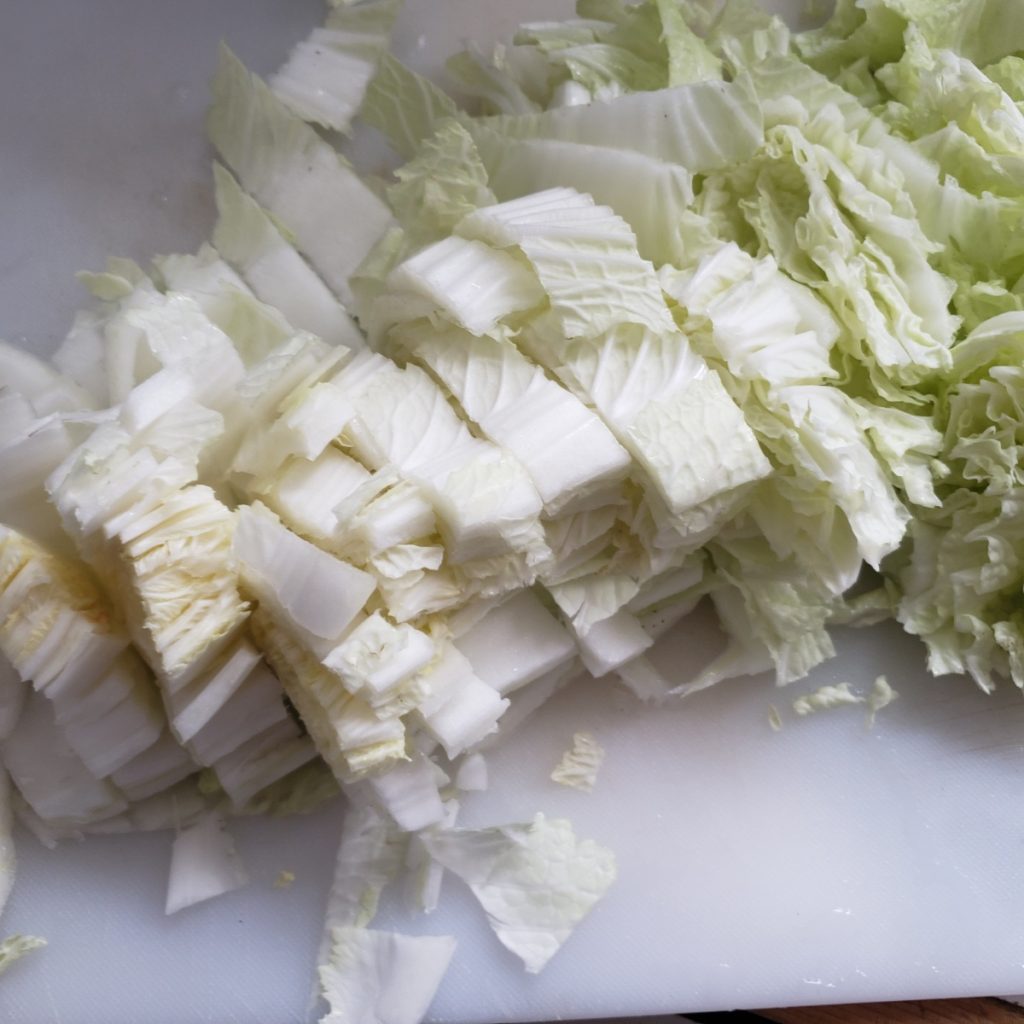 Ingredients
1 chinese cabbage (1.5lb size)
3 tbsp sesame oil
2.5 tbsp rice vinegar
5 slices turkey bacon
250g chow mein noodles
2 tbsp. soya sauce
2-3tbsp. chopped green onion, garlic and/or onion chives
Directions
Heat sesame oil, rice vinegar, cabbage and turkey bacon over medium heat in a large wok.
Meanwhile, boil chow mein noodles 1 minute or as per package directions.
Once chinese cabbage is tender, add drained and cooked noodles, along with soya sauce and chopped fresh herbs. Stir fry a couple more minutes and stir until well combined.
Enjoy! Use chopsticks if you are talented like that 🙂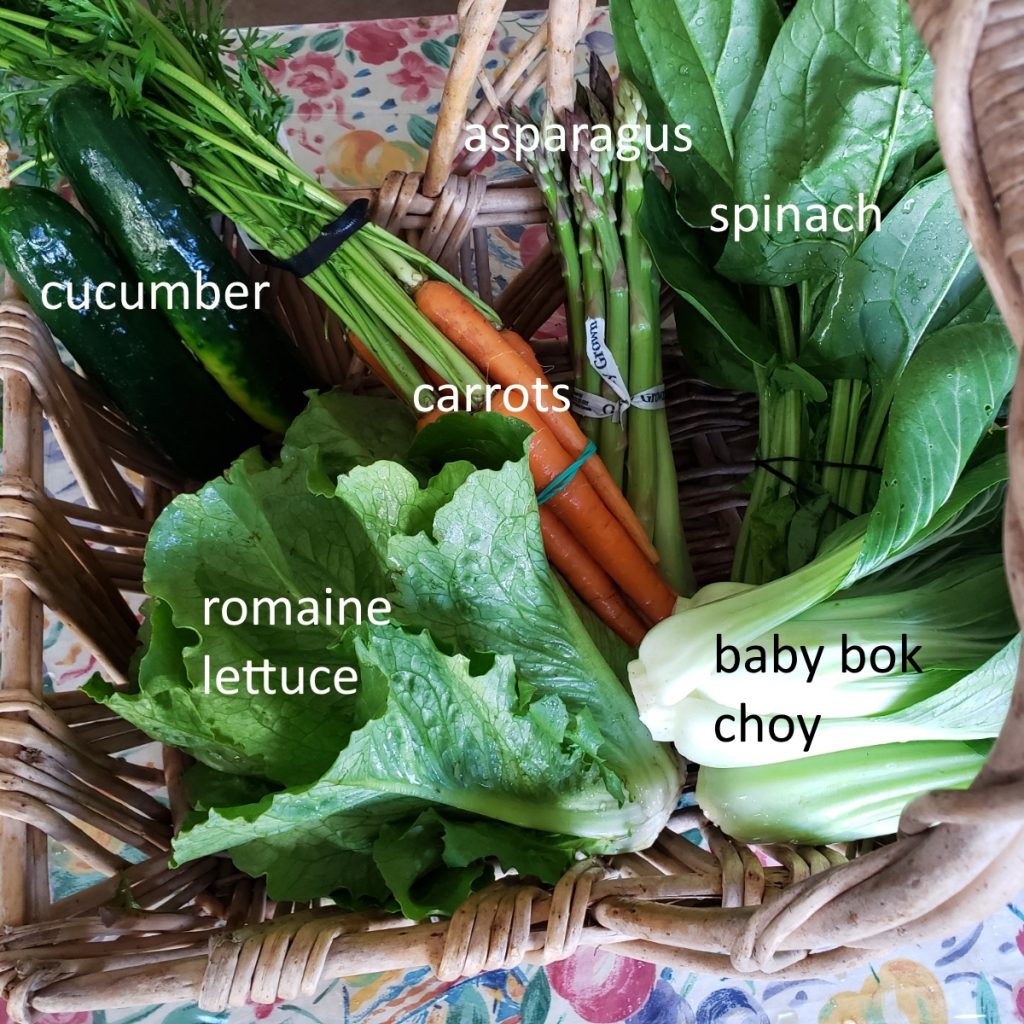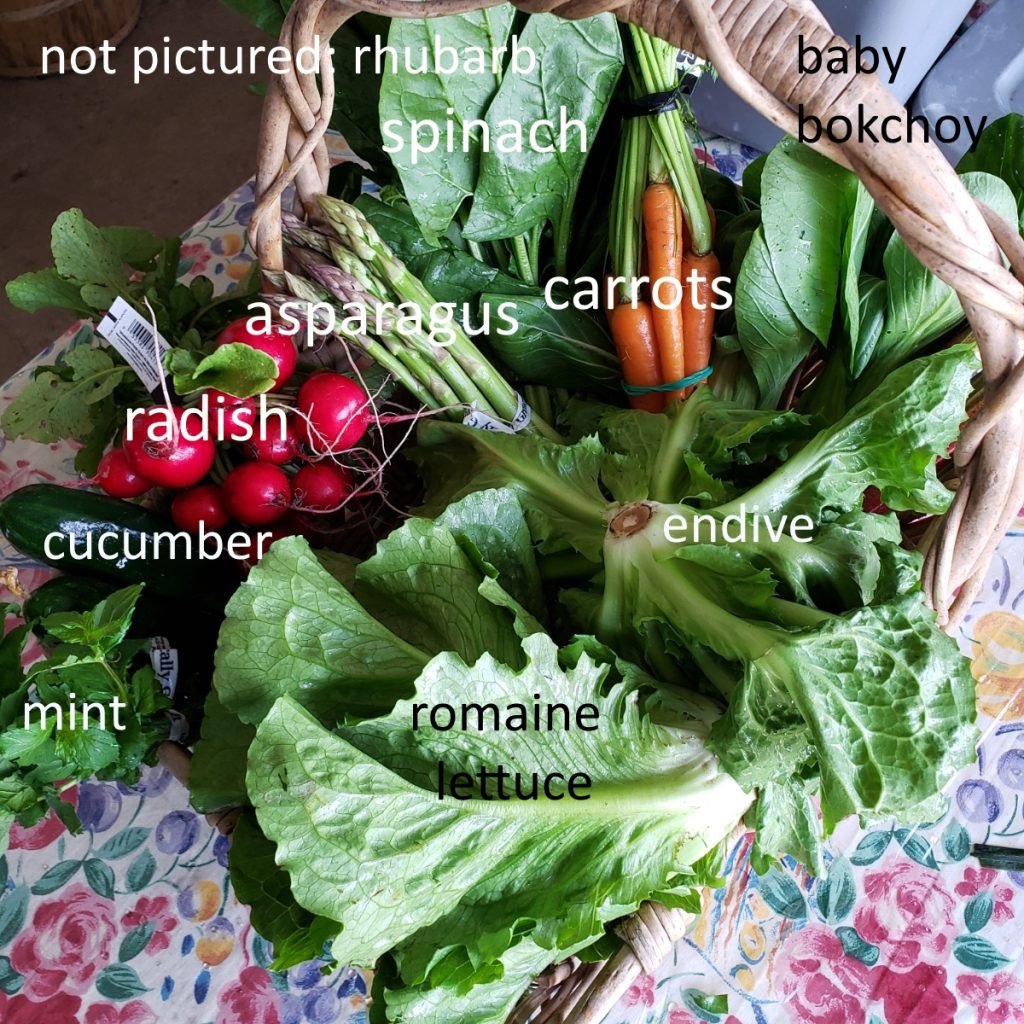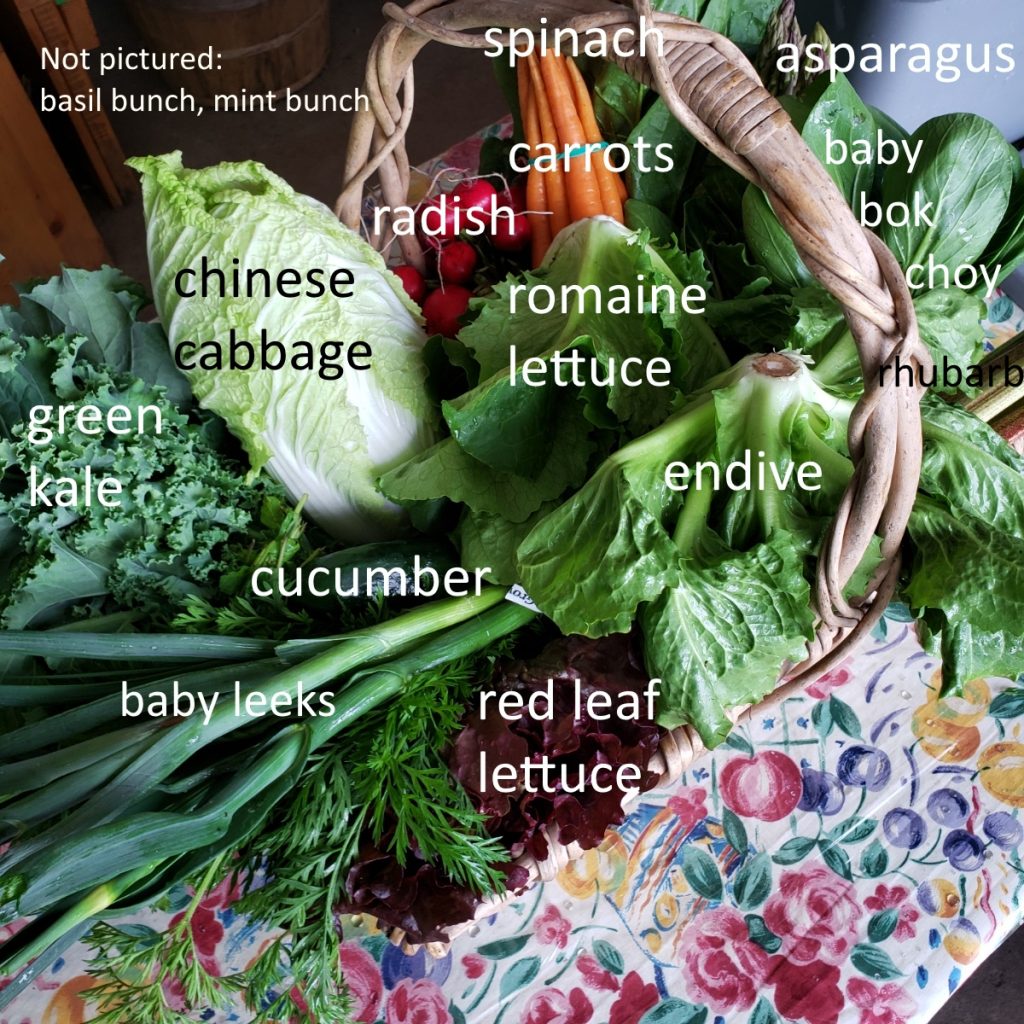 Fruit: sorry, no pretty picture of the fruit today, but your fruit shares contain: 3lbs fuji apples, 3lbs bananas, 3 mangoes, 3 grapefruit or 2lbs kiwis, 1/2 pint raspberries. Enjoy 🙂
I'm signing off for tonight! Have fun creating!