It's sure looking (and feeling) like summer! We've had lots of very hot days on the farm and even been blessed with a little rain. Trust me, we want and need the rain! We move from redcurrants to blackcurrants this week. These tart berries may be new to you, and yes, they are for more than just jam! While most toddlers I've met like them right out of the package, those with sweeter tastes might want to add them to smoothies or baking. They are lovely topping ice cream and I even tried to red ones in waffles with zucchini, which went over well with the family.
Zucchini & Redcurrant Waffles

Redcurrants, strawberries & walnuts topping ice cream
Simply 6 Share

Whole Share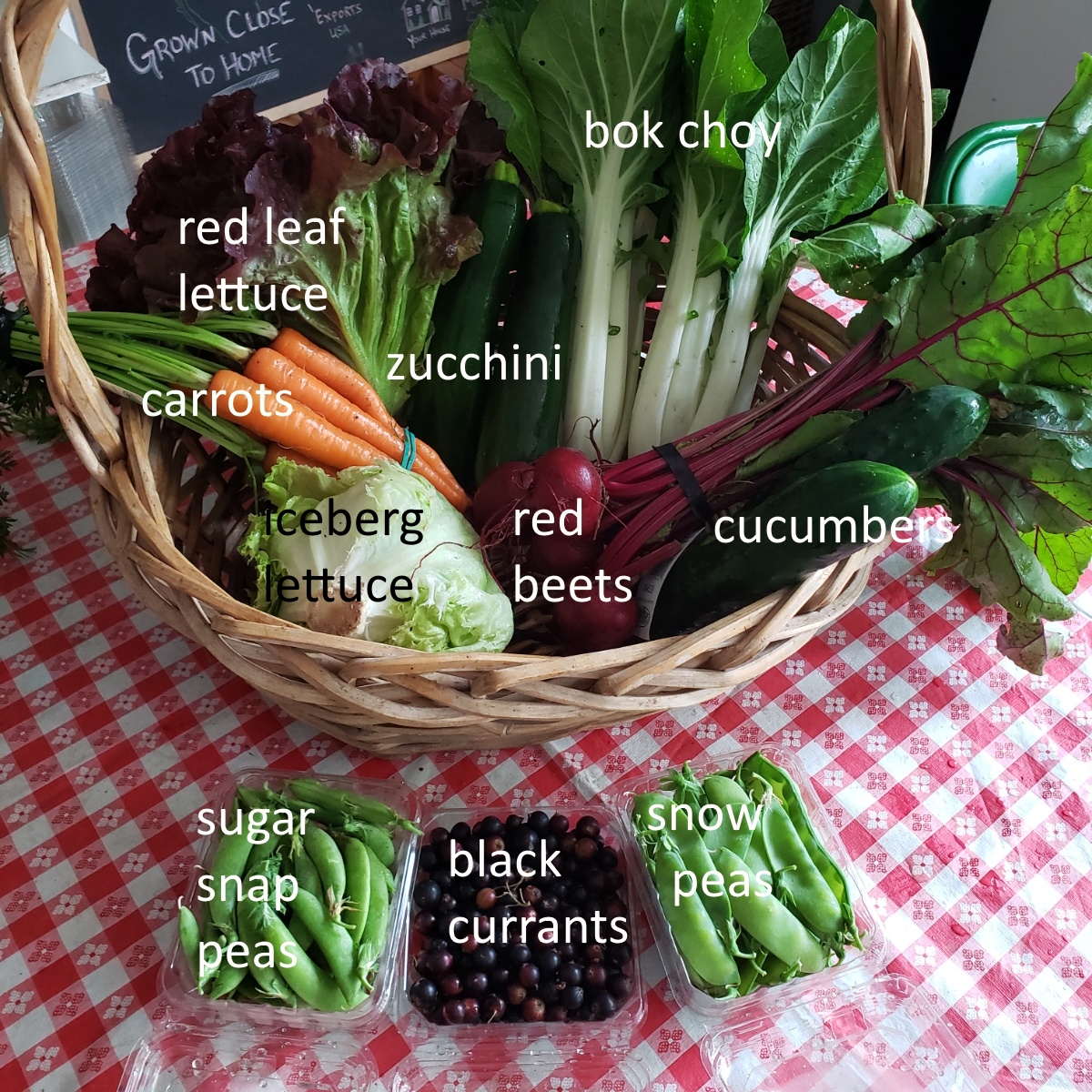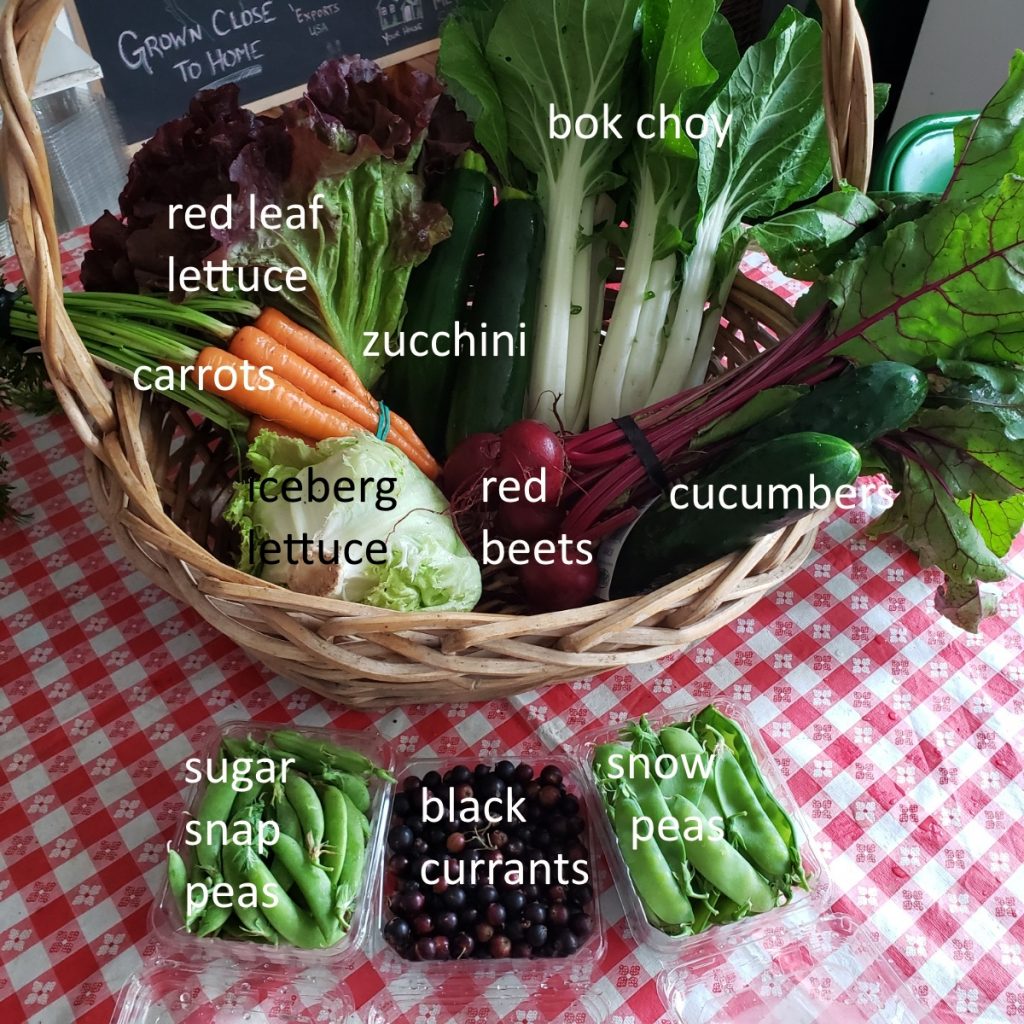 A new item this week is iceberg lettuce. The cup-shaped, sturdier leaves looked just perfect for wrapping, so I found some inspiration from pinterest and whipped up these Korean Beef lettuce Wraps
Ingredients
1lbs lean ground beef
2 baby leeks, chopped
1lbs zucchini
8 large iceberg lettuce leaves (I  chose the harder cup-shaped leaves)
Sauce:
3tbsp soy sauce
1 + teaspoons hot sauce
2 tbsp honey
1 tbsp sesame oil
2 tsp minced garlic
2 tbsp. rice vinegar
Toppings: shredded carrot, diced cucumber, toasted sesame seeds, green onion
Directions
Place ground beef in pan or on sautee in instant pot, and break up with a lifter.
Add leek once mostly browned, then add diced zucchini (keep skin on)
In a bowl or mixing cup, mix sauce ingredients together. Add to beef mixture. 
Scoop 3tbsp. of the mixture into 8 lettuce cups, topping with desired toppings. 
Ingredients in the asian beef sauce

Asian Beef Lettuce Wraps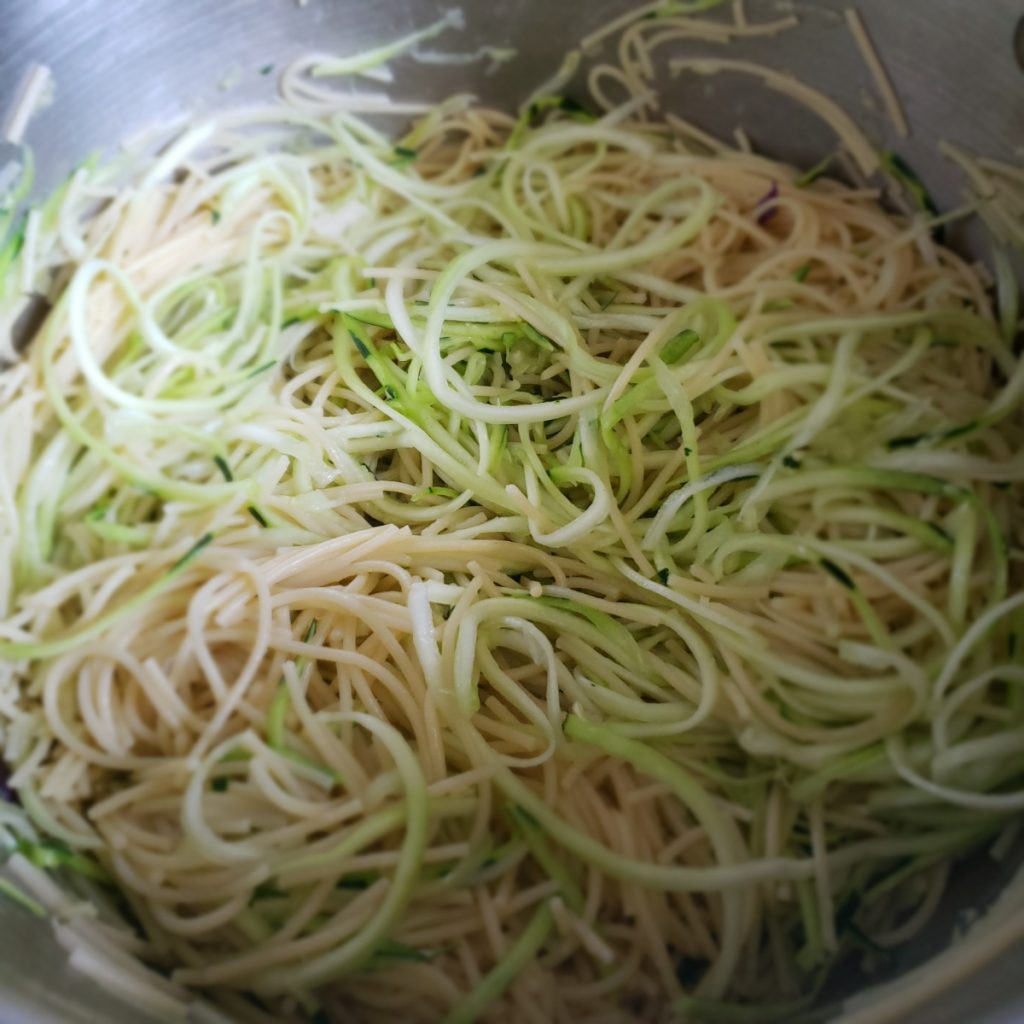 One final Idea. Wondering what to do with you fennel? Try this recipe for Grilled Beet & Arugula Salad with Sprouted Lentils . You can use both the bulb and the fronds for that licorice flavour. Also, don't forget that your beet tops make healthy delicious greens. It's wise to separate the greens from the roots, but don't throw them away! Hope you enjoy the farm bounty this week!