Thanksgiving is upon us! To think the summer has already come and gone and fall is here in full force.  There's no denying it when we are all preparing to gather together to celebrate hopefully with those you hold dear.  Here is a note from Jennifer from the farm!
Happy Thanksgiving Everyone!
I hope you can see abundance in your life. This thanksgiving I am thankful for access to medical care. It's been a crazy week with 2 trips to the hospital (don't worry, everyone will be ok). I am thankful that there are hospitals, doctors and nurses there to help us when we can no longer manage on our own and we don't have to worry about whether we can afford the care. Also, I am thankful for good foods that can help keep us out of the hospital (most of the time). Hope you enjoy these thanksgiving veggies with your family and take a moment to reflect on your blessings (even if it's in the midst of trying times).
Have a wonderful Thanksgiving!
Ps. I'm also thankful for an abundance of beans (a real treat in October), and this gorgeous monarch that apparently doesn't mind being photographed. (see photos)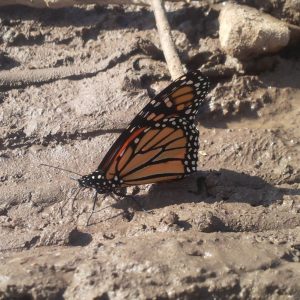 Half Shares
-beans
-carrots
-sweet peppers
-onions or leeks
-beets
-cabbage
-lettuce
-pumpkin
-snow peas
Whole Shares
-sage
-grape tomatoes
-red delicious apples
-bok choy
-leeks and onions
-field tomatoes
Every year I like to share my favorite pumpkin pie recipe.  This year is no different, if you haven't ever made a pumpkin pie from scratch I HIGHLY recommend doing so.  It's a bit of extra work getting the puree from the pumpkin but the results is OUT OF THIS WORLD.  If you don't like pumpkin pie, like myself prior to making one from scratch-try this out.  Not even on the same planet as store bought pies or canned 'pumpkin' (which I've heard is actually squash).
Here's the recipe homemade pumpkin pie from a REAL pumpkin.