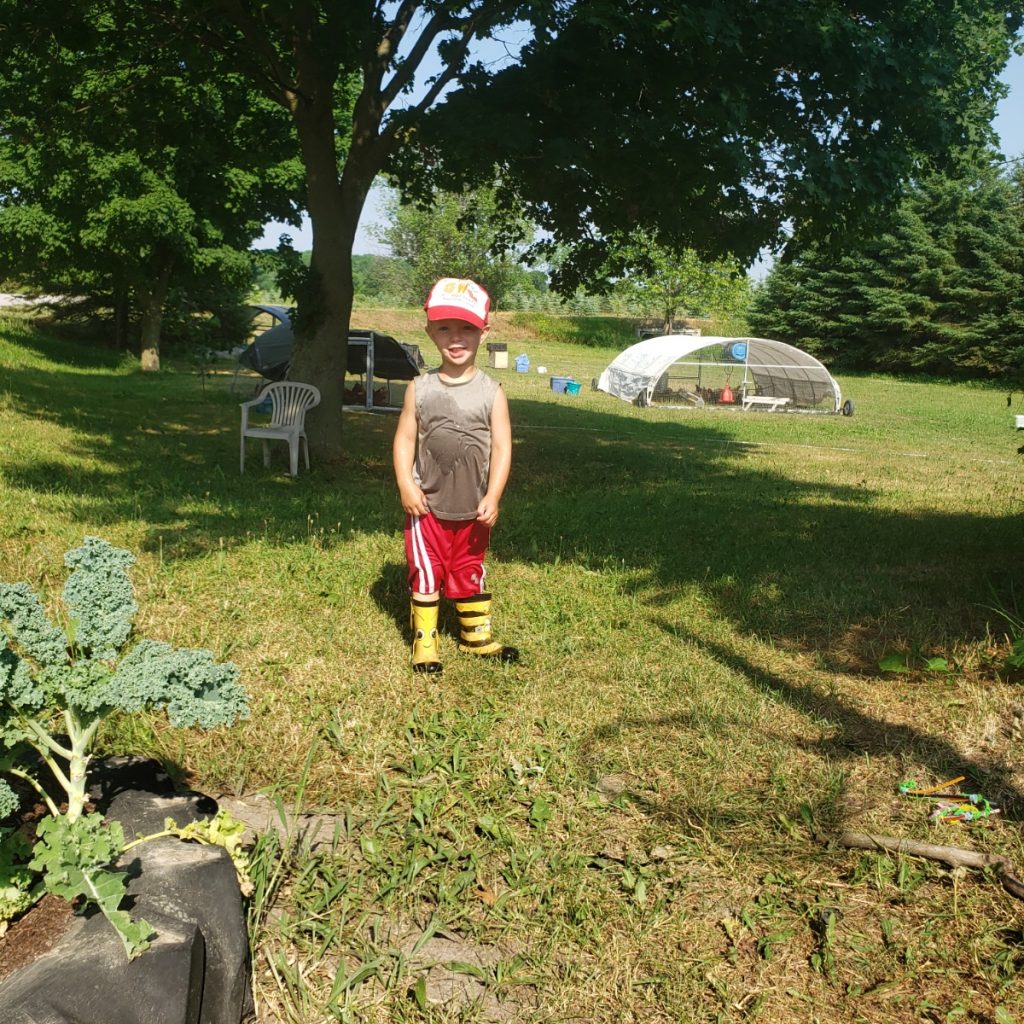 We got rain!!! Off and on all weekend. It was glorious! Every farmer facing this drought is united in our NEED of rain. It was getting rather desperate for some crops, even with the irrigation. Just a little rain and you can see the plants that were looking slumpy and sad perk up again. The drought has brought with us a delay in some crops- beets and carrots are normally here by now, but they weren't able to thrive and grow as well under the sweltering temperatures and lack of rain. The beans grown ever so slowly, and now are just days away from being ready! Not for this week's farm share, sadly, but they will be out in full force for next week. The hot and dry weather seems to bring out the insects with a vengeance. We're kept hopping trying to manage it all organically, and for the greenhouses, to do it all before the heat becomes too unbearable for the workers. I'll tell you- they are tough!
The blackcurrants are finally ready this week and tasting nice and sweet (for a currant of course, they are a tart berry :). Why not try this easy but sophisticated sauce with duck or chicken? You can also try making an easy jam. Rhubarb pairs very well with it in jam to make it go a little farther. If you have an ice cream maker, why not try making Minted Blackcurrant Sorbet?
The biggest surprise this week was finding ripe tomatoes….what!? I cannot recall ever finding them this early before. Don't be alarmed if your tomatoes look dark red and partially green. We grew some of the brandywine variety and they are this colouration when ripe. When you notice it turn from hard to softer, you know it is ready to eat. Their delicious juicy insides and thin skins make them both scrumptious and sensitive, so treat them with care and eat them asap! I just cored mine and made it into little slices to go with a throw-together dinner of chicken and fries. I love the veggies that don't require any cooking on a busy night! We also have some little red campari tomatoes, and others will receive japanese eggplant. Have you wondered why your box as written on the blog on Monday is not 100 percent the same? I do my very best to anticipate and plan for your boxes each week. More often than not, the fields have other plans and I don't get all of what I hoped for or maybe don't have the quantities I thought I had (like the redcurrants last week). That's when we do our best to substitute with a similar item. The nature of gardening/farming is that things don't always go exactly as planned, and you learn to "roll with the punches", and enjoy what is there while being patient for what is not yet. I hope that farm share gives you a chance to experience that a little, while making sure you always have something good, wholesome and beautiful to eat!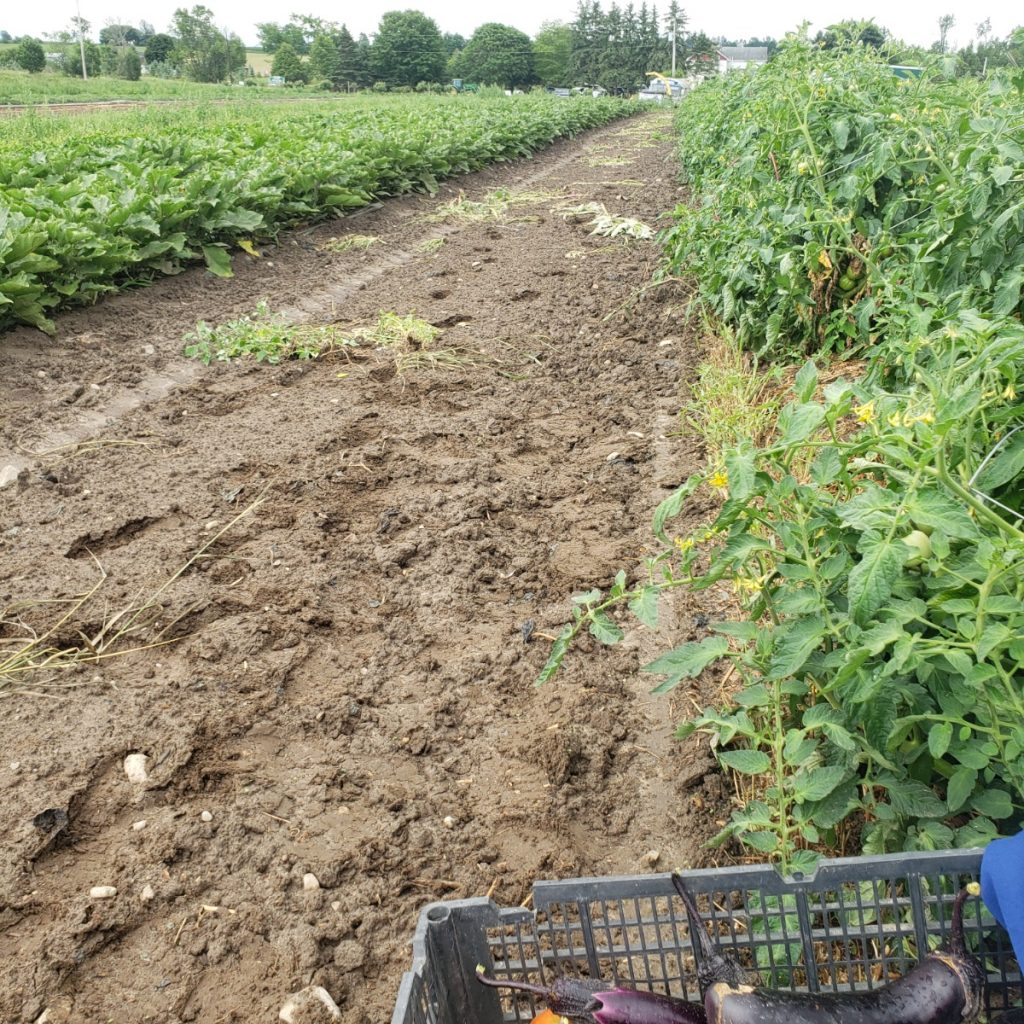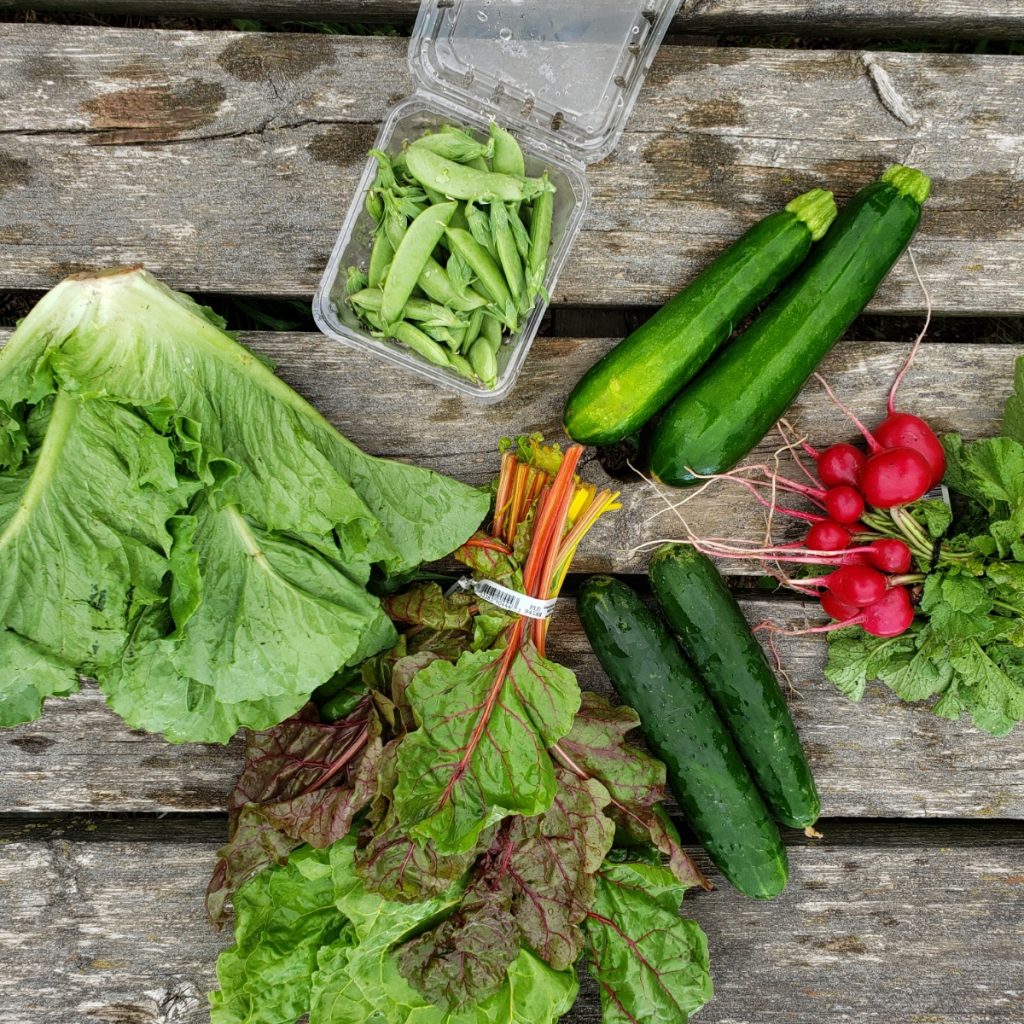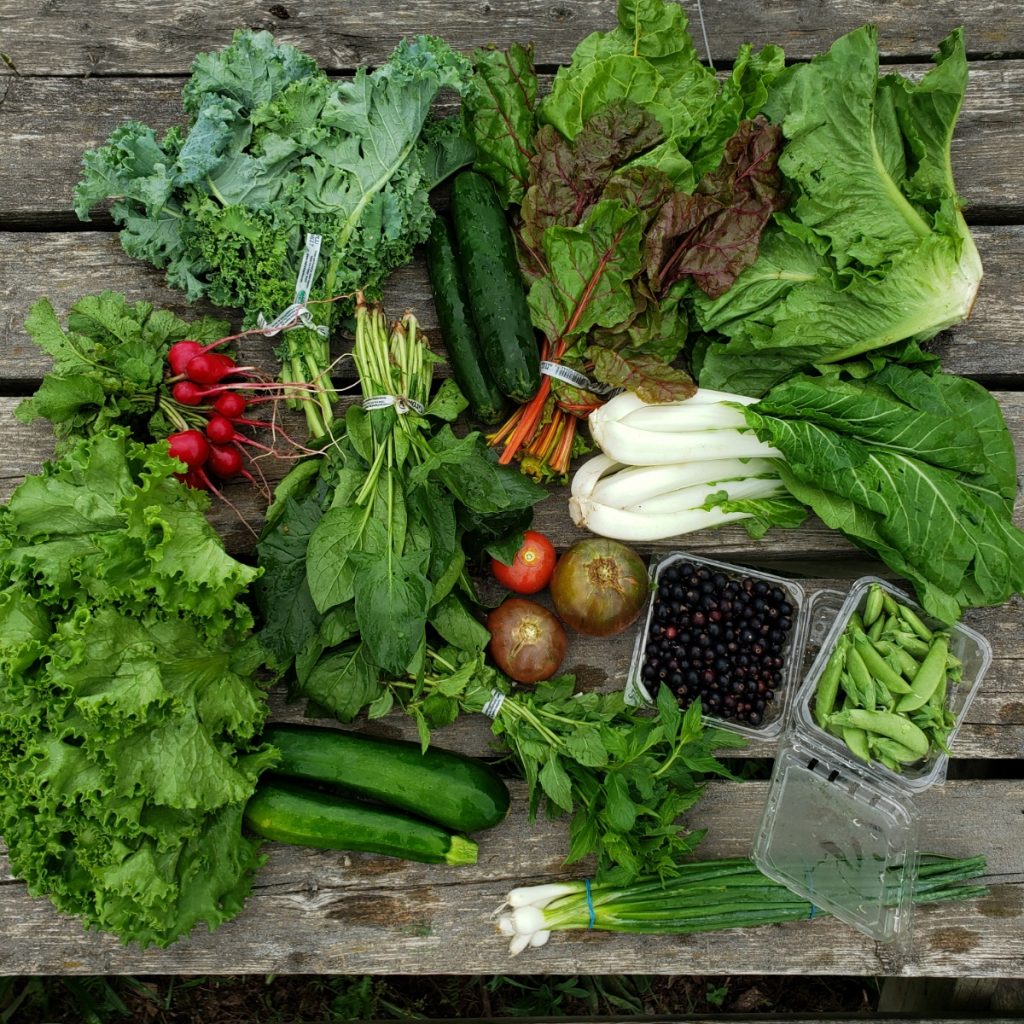 Fruit Shares: 3 red grapefruit, 3 avocadoes, 6 red plums, 6 bosc pears, 3 mangoes (all organic)
Recipes
Sesame Ginger Bok Choy
Loading with iron, calcium, phosphorous, and potassium, vitamins A, C, K and folate, bok choy deserves a place at your table. It's wonderful in stir fries, like this simple Sesame Ginger Bok Choy. If your family (or you) is reluctant to try it, slices it up small and have it with rice, in noodle soup, or even hidden in spaghetti sauce or lasagna!
https://cookieandkate.com/15-delicious-kale-recipes/Not sure what to do with your Kale? It's a nutritional powerhouse, and also super versatile. Here are 15 Delicious Kale Recipes to Pick from.
And for that Mint, how about a Cucumber Salad With Mint?
I make a simpler recipe all the time with just cucumbers, vinegar, salt and pepper. The mint makes it all the more flavourful. I don't worry about taking the seeds out either- I'd rather not waste any of the goodness in the cucumber 🙂
And for the radishes, dill and green onions, how about some nice Creamy Potato Salad with Radishes, Lemon and Dill?
It's simply dill-icious!
Wishing you beauty, health and happiness this week!