Hello everyone! This was a crazy week due to some new additions- laying hens! I have been dreaming of chickens for years now as I feel they are a great addition to an organic farm for their pest-eating and fertilizer-giving powers, along with of course being able to provide a nutritious protein source. We have the girls in what's called a chicken tractor, which is a large hooped structure that lets them peck around the grass and look for bugs like chickens love to do, while protecting them from predators and contamination from wild birds. This girls are living the outdoor life and loving it so far. They came to us in the midst of their first hard moult (a normal part of a bird's life cycle where they lose and replace all of their feathers), so they aren't they prettiest yet, but everyday their feathers are looking more full and beautiful. They get moved to new pastures daily, along with being fed organic feed, so I am confident they will supply us with the most nutrient-dense eggs that money can buy. You can purchase them on our website starting Friday, when I finish packing and delivering all your veggies 🙂
Here Are Your Veggie and Fruit Baskets this Week:
Vegetables
3lbs organic sweet potatoes (US)
1/2lbs organic spinach (Zephyr)
2lbs organic beets (Zephyr)
1 bunch organic cilantro or onion chives (Zephyr)
1 bunch organic radish (Zephyr)
1 head cauliflower (US organic)
1 organic cucumber (Ontario)
1lbs organic tomatoes (Ontario)
1 bunch organic leeks (Zephyr)
Fruits
3lbs organic bananas
5 red organic Bartlett pears
1/2 pint organic raspberries
1 organic watermelon
3 organic mangoes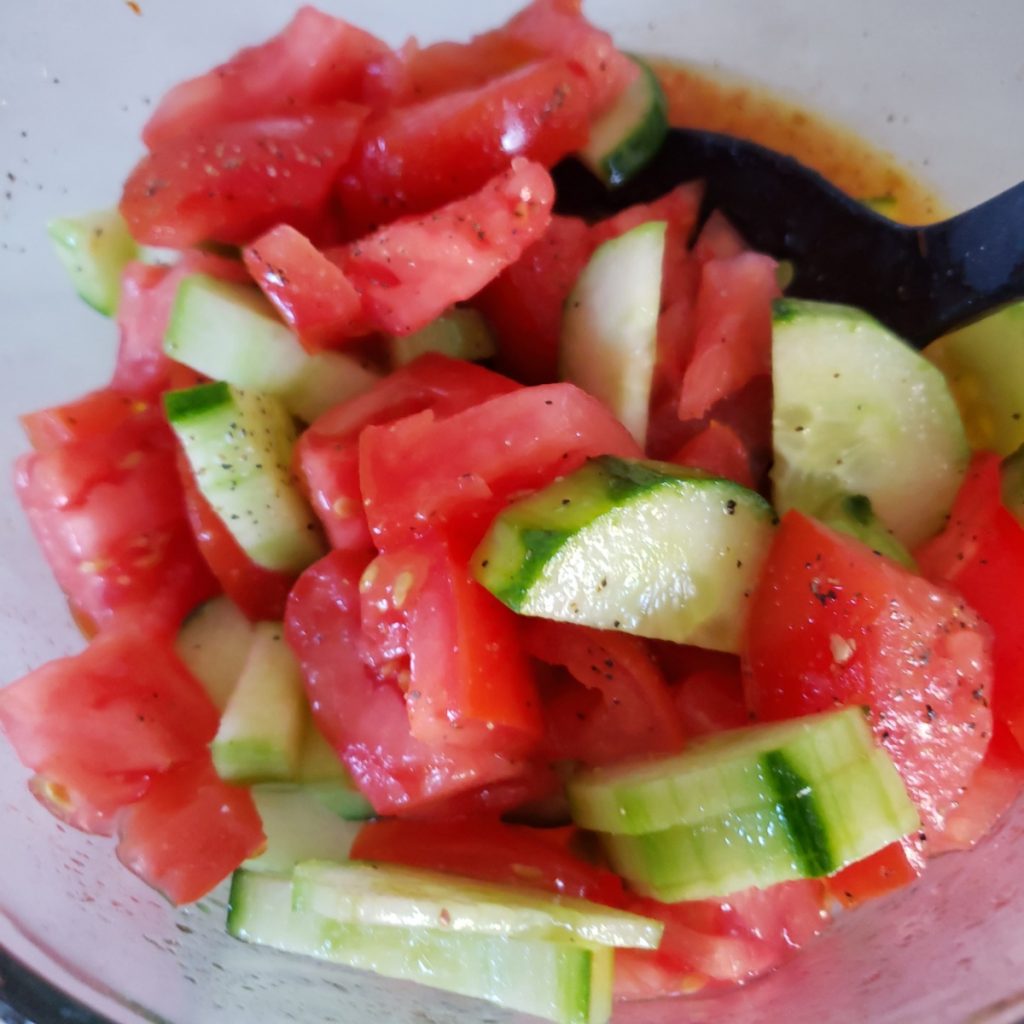 Today's Recipe theme is Easy-Peasy. With long and physically taxing days at the farm, I cannot say I have been reaching new culinary heights…but still we are eating home-made, organic and local 🙂 I guess I'm one of those people who would rather get way behind on laundry than skimp on good food.
Tomato Cucumber Salad:
I confess that I just chopped up my tomatoes and cucumbers and tossed them in some olive oil, vinegar, honey, salt and pepper. Your fresh herbs, whether cilantro or chives would be awesome in this! Here's an actual recipe if you want it to turn out just right https://www.dinneratthezoo.com/cucumber-tomato-salad/
Need a quick lunch soup without using the canned variety? Few canned soups are even options for us as we have a member with many food sensitivities, but when you read about the sodium, sugar and preservatives in canned soup, it makes home made seem all the more appealing.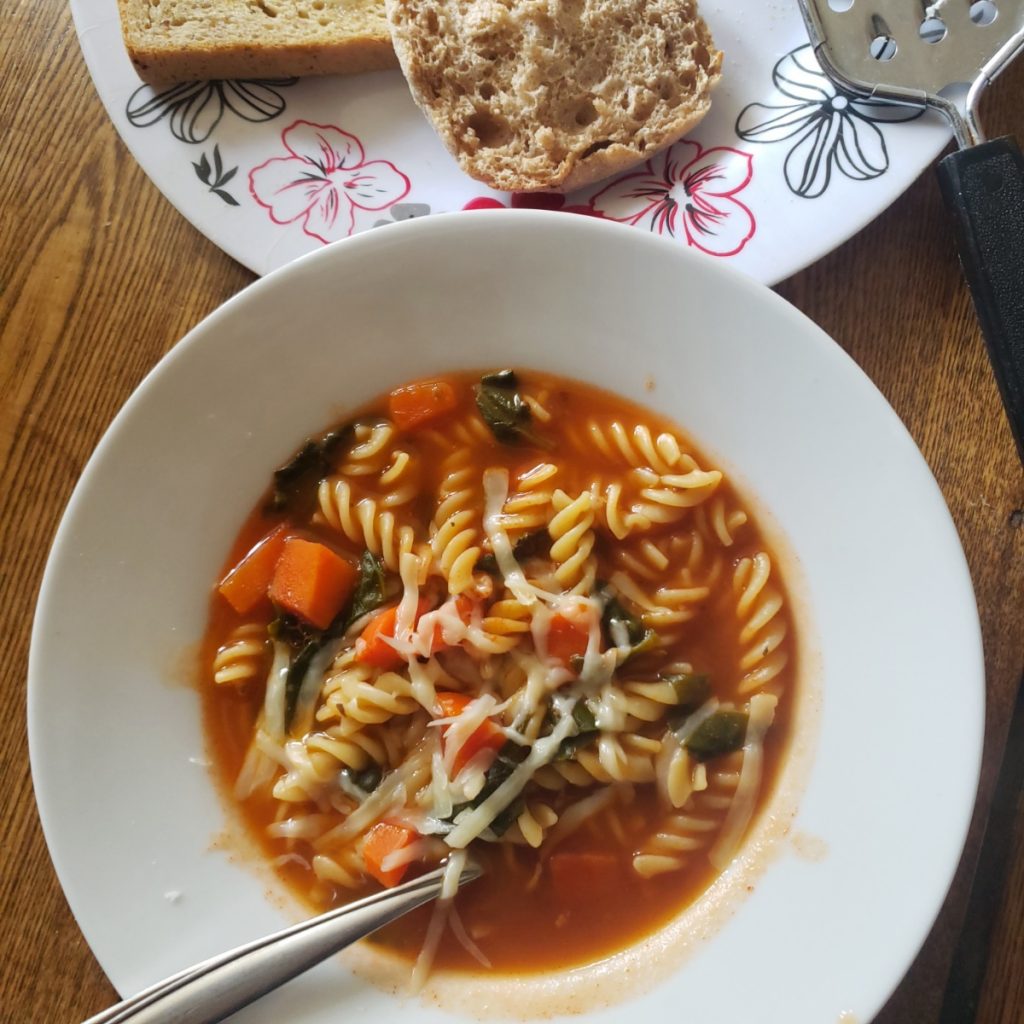 For this soup I did use a carton of vegetable broth and brought it to boil with about 3/4 cup of leftover spaghetti sauce (could also use tomato paste in smaller amount). I added leftover organic carrots that were already cooked, gluten-free rotini and washed and chopped Zephyr spinach. By the time the pasta was cooked (about 8 minutes), everything else was flavoured and ready to go. I added some salt, basil and oregano from my spice drawer to add some flavour. I topped it with grated mozzarella (dairy free for my son, of course) Again, I'm wishing I took home some fresh herbs from the farm!
I haven't got my leeks home yet so here is some inspiration for leek recipes: https://www.olivemagazine.com/guides/best-ever/best-ever-leek-recipes/
They are a much milder, sweeter onion, and please do not throw away the green part- they are super yummy too. Really, you can add them anywhere you want a nice savoury flavour. Hope you enjoy!
Are you a fan of radishes? Their spicy flavour may have you loving or hating them. Did you know they can be cooked? Roasted they have a nice mild flavour and can add some welcome colour and variety to many dishes. Why not try roasting them? https://therealfoodrds.com/garlic-roasted-radishes/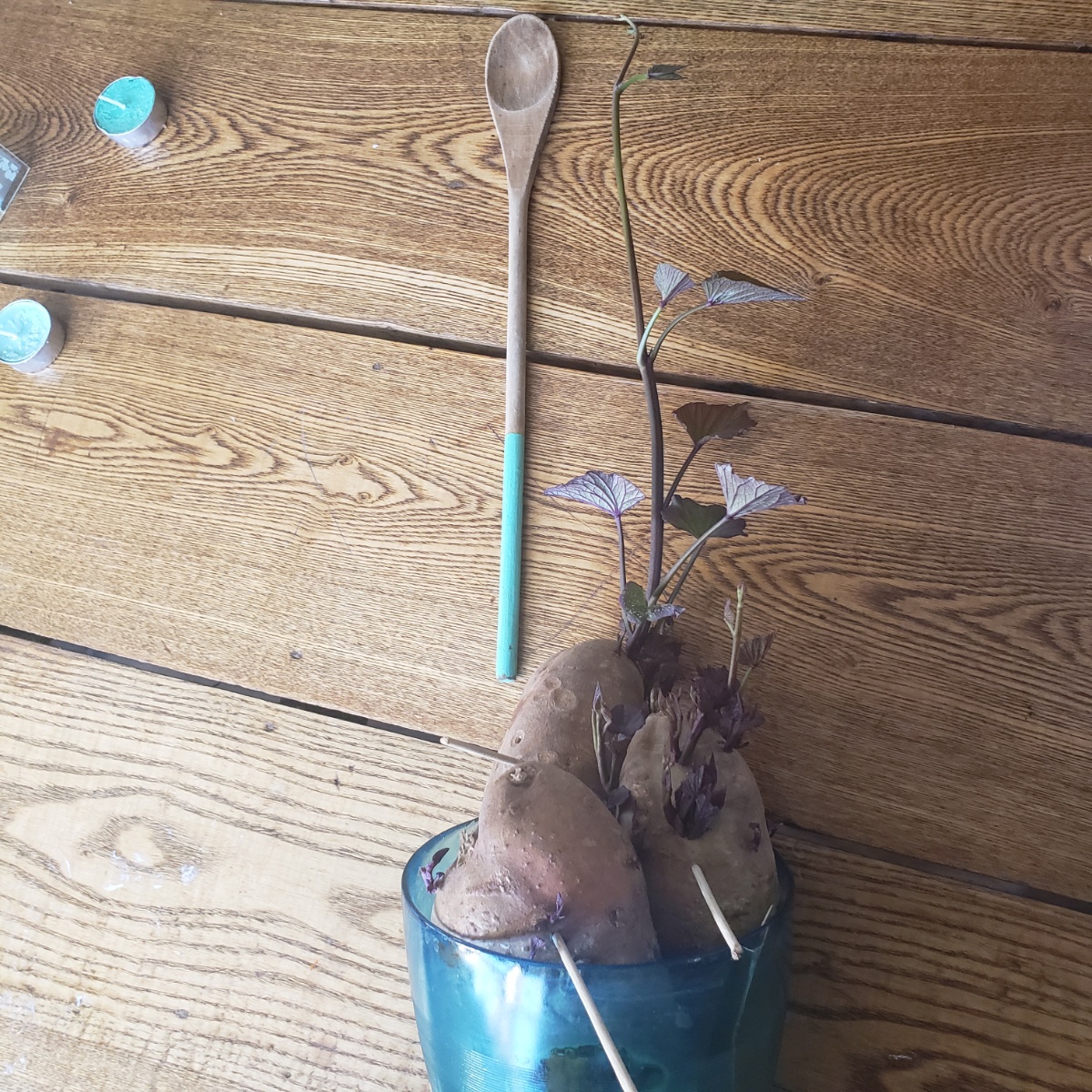 Hope you enjoy all the new flavours of spring!