Well you've got your lovely bunch of vegetables (and maybe fruit too). Could you use some inspiration? Maybe a slightly embarrassing story about my ineptitude and sheer ignorance with avocados?
But first, your veggies and fruit baskets for this week Nov 14/15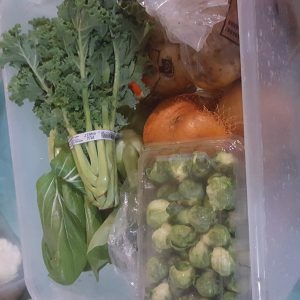 Vegetables
4lbs russet potatoes
3lbs yellow onions
1lb brussels sprouts
2lb carrots
2lbs rutabaga
1lb red peppers
1 caraflex (sweet) cabbage
1lb baby bokchoy
1 bunch green kale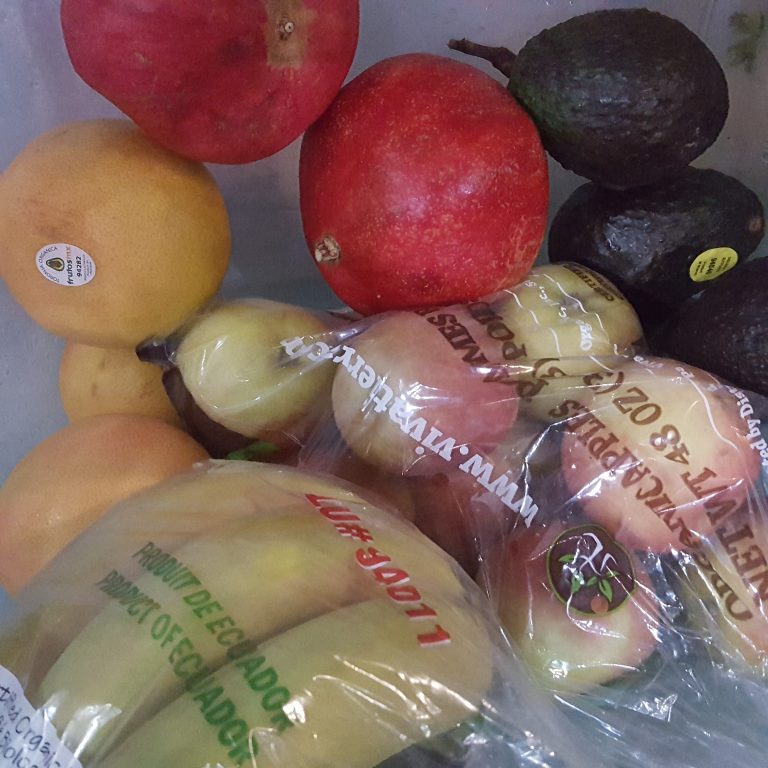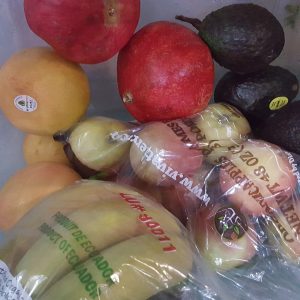 Fruits
3 grapefruits
4 avocados
2 pomegranates
3lbs bananas
3lbso apples
Well, here come the story and recipes. I was joining this group of farmer ladies for a luncheon, already feeling like a bit of an imposter because many of these women lead their own farms…bottle feed lambs, have kept them in their houses to protect against the cold…know all about livestock and germination and the like, and I married into this gig not knowing a bunch of kale from a head of bok choy. For some reason I thought it was wise to offer to bring the guacamole, a dish I loved but had never made. At least I knew you needed avocados…so I went to the store that same day and brought home my first bag of avocados.
My first challenge was getting into them. I think I used a vegetable peeler which worked ok, managed to wrestle the pits out and then as per the recipe, began to "mash" them. I put all of my might into the mashing and even bent my masher. No results. Then I got out the mixer and gave that a go. Still, nothing was mashed about those avocadoes. Next, I got out the blender and let that sad little thing try to get somewhere, stopping to mix it around. I think at the end I ended up with some half decent guacamole, but let me save you the trouble.
Green skin= not ripe
Rock hard= not ripe (my problem!)
Skin pulling away from insides= too ripe
Blackish skin, a little give or tenderness when lightly felt with your fingers= just right.
Now that I have at least a few hundred avocadoes under my belt, I like to cut mine around the middle, and twist the two halves in opposite direction tovopen. Then I normally cut square shapes right into the half and scoop out. You can also peel away the skin with a properly ripened avocado.
Then, make this pudding!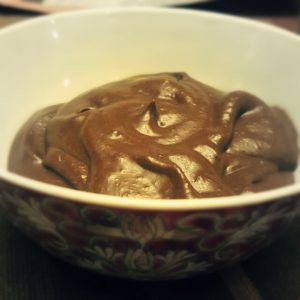 Avocado Coconut Milk Pudding
Ingredients
-2 – 2 1/2 ripe avocadoes
-3/4 cup pitted dates
-5 bsp. Cocoa powder
-1 1/2 Tbsp. Stevia, or to taste
-1 can full fat coconut milk (go organic if you can. I also like Arroy-D brand because it is free of additives)
-1 tsp vanilla extract
Directions
-peel the avocadoes and scoop flesh into blender. Add dates, cocoa powder, coconut milk and vanilla extract and blend on high until texture is smooth and pudding like. Add stevia  to taste for added sweetness (plant based and doesn't spike your blood sugar)
-enjoy! Add some berries or bananas for a delicious snack or dessert full of fruit and healthy fats.
And for the rutabaga…a few people swapped theirs out this week. I don't think they've given these fries a try! While the dietary fibre, potassium, manganese and vitamin C make these a great choice, they really hold up on the taste end too.
They definitely are more filling then their potato counterparts and ended up with a nice tender crisp texture in the oven.
Rutabaga Fries (serves 4 as a side)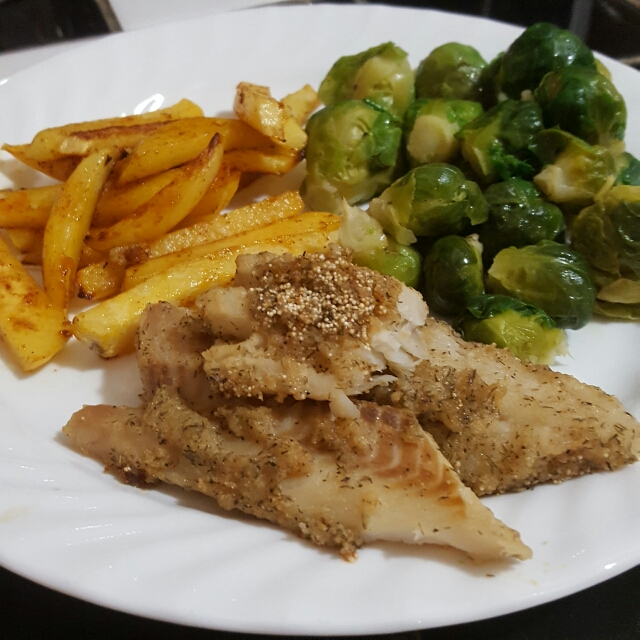 Ingredients
-2 lbs rutabaga,  peeled and cut into 1/4 inch thick fry shapes
-2 Tbsp. Olive oil
-salt and paprika, liberally sprinkled
Directions
1. Preheat oven to 450 degrees. Toss rutabaga fries in olive oil and spread out on large baking sheet. Sprinkle with salt and paprika.
2. Cook about 30 minutes, turning part way for even cooking
Simple Steamed Brussels Sprouts
Ingredients
-1 lb Brussels Sprouts
-1 Tbsp MELT butter alternative
-sprinkle of salt
Directions
1. Put water in the bottom of a sauce pan and place washed brussels sprouts in steaming basket inside.
2. Place lid on. Bring water to boil and cook until slightly tender and bright green. Take off the heat when they seem a little under done as they will continue to cook in the steam. Remove steaming basket and sprouts, pour out water into sink and return sprouts only to pot. Toss in MELT and sprinkle with salt. Serve . (The kids even ate these without drama. Win!)
Enjoy!