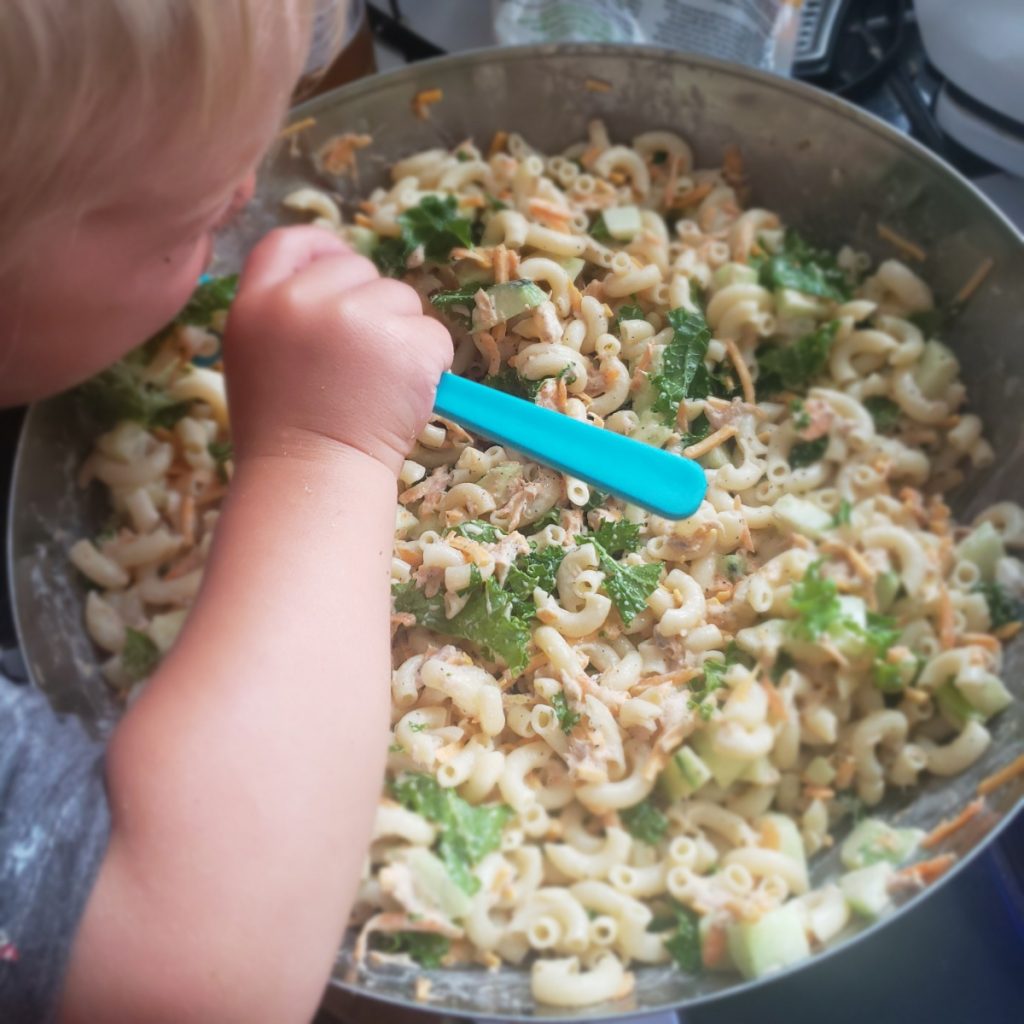 Have you seen the social media meme that says, "Who knew the hardest part of being an adult was deciding what to cook every night for the next 30 years?". There is some real truth to that, not to mention the added challenge of cooking for toddlers, preschoolers and children that can judge whether they like something from across the room! Those are some powerful taste-buds, people! Like a lot of families, one of us has food sensitivities and making 2 of every meal gets exhausting fast, so I cook the same thing for us all most of the time. While my kids aren't willing to eat every veggie in every form, there are a good number of meals I know they will eat, complaint-free, and the best part is, they don't come from a box and they do feature veggies! Here are a few of those ideas, featuring red potatoes, carrots, Jerusalem artichokes, butternut squash, salad greens, onions, tomatoes and cucumber.
In the winter shares this week: 4lbs red potatoes (Ontario organic), 2lbs carrots (Ontario organic), 1 butternut squash (Ontario organic), 3/4 lb field tomatoes (Quebec organic), 1 cucumber (Ontario organic), 2lbs red onions (Ontario organic), 1 spring mix (U.S. organic), 1.5lbs Jerusalem artichokes (Zephyr Organics).
In the fruit shares this week: 3lbs organic gala apples (Canada organic), 2lbs D'Angou pears (organic), 1 pineapple (organic), 3 grapefruits (organic) & 1lb strawberries (organic).
Here are some of the Meals I am Making this Week:
Monday: Butternut Squash & Chicken (optional) Curry with Rice
I'll make mine with chicken but chickpeas are also delish with curry. Tip: Use a yellow curry powder (milder) and use lots of coconut milk to make it kid-friendly, or even yogurt or plain sour cream if your kids (or you!) are not into the coconut taste.
Tuesday: Instant Pot/Slow Cooker Potato, Carrot & Beef Stew
Tuesdays I am busy at the farm washing and packing your winter share boxes. It is so nice to come home to a meal already prepped with amazing flavour.
Ingredients: 2 tbsp. olive oil, 2 tbsp. flour of choice, 1.5-2lbs beef sirloin tip roast, 1.5-2lbs red potatoes, 1.5lb carrots, 1 small onion, 1 carton mushroom or beef broth, 2-3 bay leaves, 3/4 tsp thyme, salt & pepper to taste. Optional: turnip, rutabaga, beets (will turn stew purple-y but taste great), green beans or peas.
Directions: 1. Cut roast into bite-sized chunks. Dice onion and put both beef and onion into instant pot or a frying pan with 2 tbsp. oil. Sprinkle beef with flour ( I use rice flour as we need gluten free and I always have it on hand but cornstarch or wheat flour will also work great.) This will help the meat stay tender and in shape, as well as thicken up the broth. If you cooked your meat and onion in the pan, transfer to slow cooker.
2. Wash and cut red potato into bite-sized chunks. The instant pot/slow cooking method means even my skin-hating son will eat them without me bothering with peeling. Put the potato in the instant pot or slow cooker. Next, peel the carrots (tougher winter carrots I peel but fresh, summer carrots I would just scrub and chop again into rounds). Place them in the Instant Pot or slow cooker. Add your broth, bay leaves thyme, salt and pepper to the pot, along with any other root veggies you wish to add. Note: if you want to add green beans or green peas, save adding them until the last few minutes of cooking so you don't end up with brown mush.
3. Set it and forget it with your slow cooker (feel with your hand a few mins later to see if it is actually heating up because boy, does it bum you out to come home expecting a delicious and ready meal, and to find it is still raw- not that that has ever happened to me ;). If using instant pot, put the lid on, set to "sealing" and set to pressure cook for 35 mins. You can either put your prepared food in the fridge with a lid and put it on about an hour before you'd like to eat, or set it to pressure cook 30 mins and let it stay warm until you get home. Remember, the stew will keep cooking and could get mushy if you take too long. So a slow cooker might be ideal if you are away all day until dinner. You can serve this with warm dinner rolls, naan bread, or nothing at all! Leftovers also rock of this one.
Wednesday: Stir Fry Day!
The possibilities are endless: choose a protein- chicken & steak are some of our faves and we normally start cooking these first. Then raid your fridge: carrots, celery, cauliflower, cabbage, broccoli, sweet peppers, mushrooms, greens like spinach or kale, onions, radishes, even Jerusalem artichokes. Sauté in a pan with some oil and season with soy sauce, garlic, ginger, pepper or Italian spices. Add a little flavour with vinegar or a little sweetness with honey. My mom is boss at getting my kids to eat stir fries by cutting up the veggies quite small. Serve with rice, quinoa, or rice noodles. We also like to discuss the ingredients of our meals and how they help our bodies.
Thursday: Ground Turkey Tacos with Tomato, salad greens & Avocado
Tacos are like gold for my food-sensitive family. Since each taco is made up separately, I can customize the ingredients with dairy-free & gluten-free alternatives. The meat mix is a perfect place to add grated or cubed zucchini, celery root or carrot. If your children are not big veggie eaters, I recommend grated! If you have any family members needing low-carb, make theirs a salad instead.
Friday: Chicken, spinach & goat Cheese Pizza (or any type you like!) with side salad & veggies
My family relishes the tradition of pizza on a Friday. While this stuff is not necessarily the healthiest choice, I still feel confident as I often home-make the crust using whole grains and serve it with salad and raw veggies like cucumbers. I love spinach, arugula, broccoli & red peppers on my pizza, but my kids would rather eat their veggies on the side. Normally they eat a slice of pizza first and have some salad before taking seconds. If you are looking for a side dish, a movie and some family togetherness goes well 😉
Saturday: Homemade fish sticks, rutabaga fries & mixed veggies
Rutabaga make delicious fries! I always start by preheating the oven to 450 degrees, peeling the rutabaga, chopping it into larger fry shapes, tossing them in olive oil, sprinkling on paprika & salt and baking them for about 30 mins. Meanwhile, add some flour and spices to a plastic bag, shake it up with some cod or other white fish and bake on another rack. Boil some carrots, beets, cabbage or a combination thereof until tender. Also of course homemade coleslaw pairs beautifully.
Sunday: Jerusalem Artichoke Soup: I am all about soups on the weekends. Truth be told my kids are more familiar with and love Butternut Squash Soup, but with the creamy, smooth texture and some added potatoes, I plan to win them over to this one, too! I love serving creamy soups with grilled cheese sandwiches. Reluctant kids will often try dipping their sandwich in the soup and discover it's not so scary after all! lol. In our house I ask kids to eat least try a few bites of something and I'm not above bribing them with dessert ;). Bonus points if you dessert is actually healthy like fruit or a healthier homemade goody. Psychology teaches us that exposure=preference so if you want your kids to learn to like new stuff, they need to try it multiple times (can be at least 12!) Yikes! Be strong, parents. I know it can be exhausting, but it will make your life easier later when you are able to feed them more than just chicken nuggets and fries. This is a learning process, and there are a lot of missteps and blunders along the way. We keep trying because we care!
How do you get your kids to eat their veggies? What are your go to meals that are healthy and (mostly) complaint-free? God speed, parents! Now it's your turn to get creating!