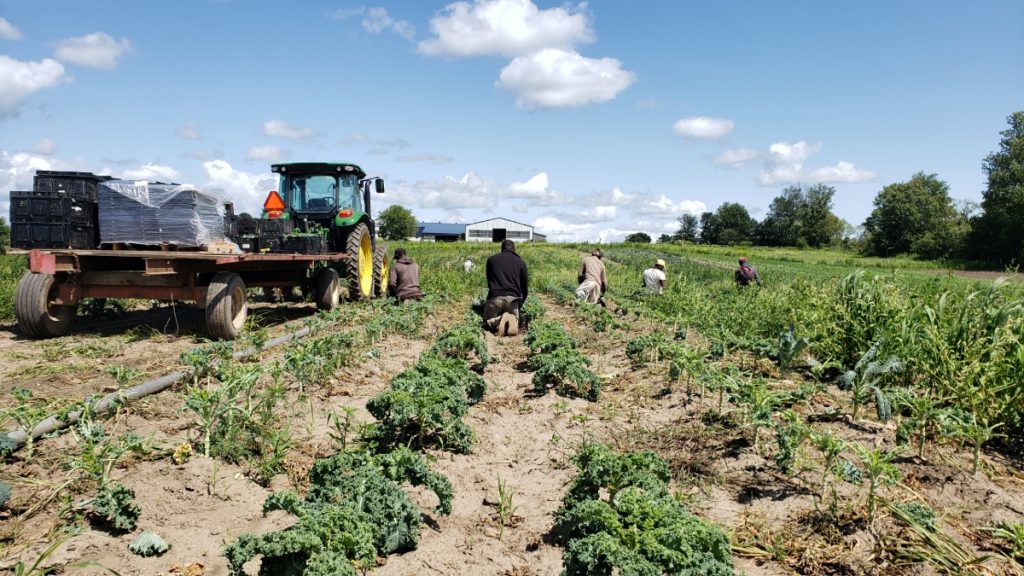 Did you do anything exciting over the weekend? It was crunch time getting a massive kale order ready. Over 1,000 boxes were sent out, and it was amazing having the whole crew working all together all Friday and Saturday. We really can accomplish so much together. Thankfully I had some help with the kids so I didn't have to chase my toddler like usual 🙂
Another highlight of this week was visitors! I was blessed to show some friends around the farm, as well as a missionary family that is improving their community through gardening. Sharing the farm with others leaves me energized! Organic farming really is a gift.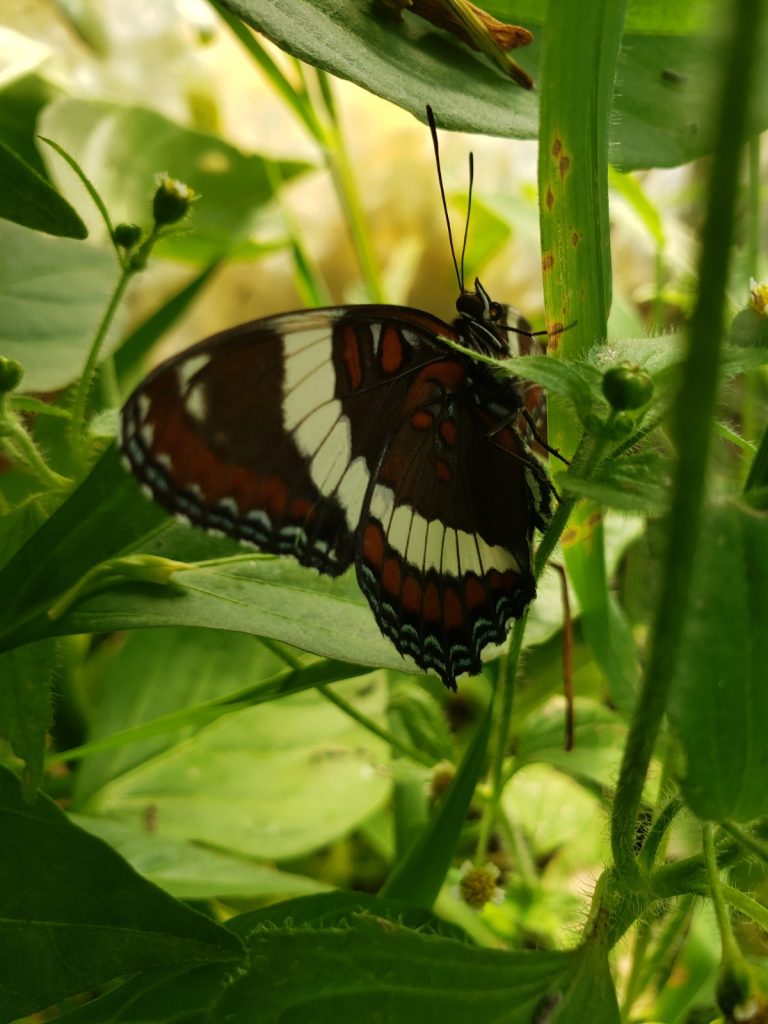 Another thing I can't seem to stop myself from doing in the middle of my work day is spotting and photographing butterflies, and there have been so many different types around!
In all the busyness, I did not take a picture of your lovely farm shares! I'm going to have to list it like old times. Hopefully with a few months under your belt you can identify the items.
Simply 6 Shares
yukon potatoes
Cherry tomatoes
Red leaf lettuce
Green peppers
watermelon
Spanish onions
Half Shares
Watermelon
Green Peppers
Grape tomatoes
Spanish onions
Orange Cherry tomatoes
Cucumbers
Red leaf lettuce
Mint
1lb yukon potatoes
Rainbow swiss chard
Whole Shares (same as above, with…)
Carrots
Zucchini
1lb field tomatoes
Tomatillos (try tomatillo salsa recipe here, cut amounts in half for your clamshell of tomatillos)
Cantaloupe instead of watermelon
Snow peas
Baby bokchoy
Fruit Shares
Lots of delicious fruits are in season in Canada now! You will receive
Organic Ontario peaches
Organic BC plums
Zephyr Organics cantaloupe
Grapefruit & Oranges
2lbs Green Grapes
Burger night is no reason to skimp on the veggies! You must try this watermelon, feta and mint salad! A fun way to enjoy your watermelon. I made mine with lemon juice and balsamic vinaigrette and it was delish.
Bon apetit!