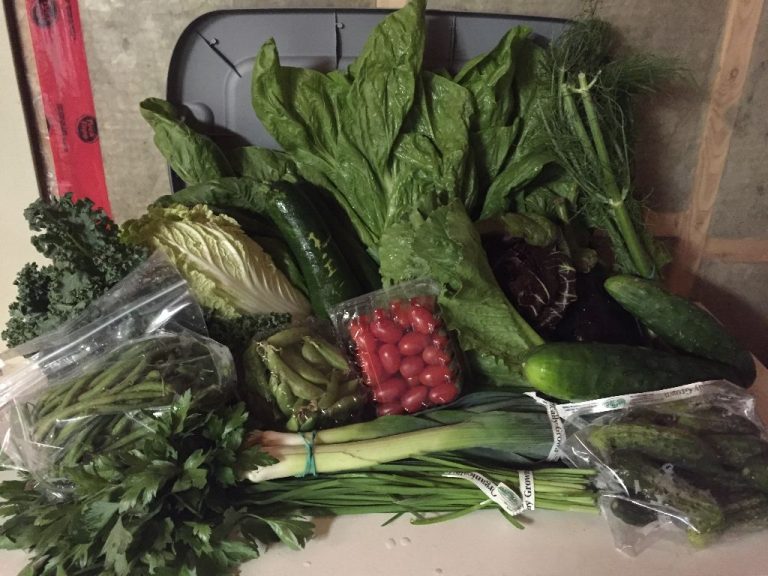 Hello from the farm! I'm very excited to get this weeks share-we missed a couple of weeks while away on vacation and I am SO excited by this beautiful array of organic vegetables.  I am going to try my hand at canning on a couple of these I think and if I do I promise I'll share!
With the blazing heat (and the scattering of rain) we have a great share this week coming to your door.  Please send pictures of things you've made-with recipes for me to share to help encourage and inspire others on their journey to eating local, fresh and organic.
So far I see fennel soup in my future as well as leek-and likely some cabbage rolls with our  chinese cabbage.
This weeks recipe I would like to share is for your raddichio.  I have some sausages in the freezer that are honey garlic I am hoping to try this with.
sausages with caramelized red onions and radicchio.
Half
-grape tomatoes (yay!)
-‎leeks
-sugar snap or snow peas
-chinese cabbage
-raddichio (red/white leafy head: bitter green but nice in salad mix- try in a caesar salad)
-romaine lettuce
-cucumbers
-green kale
Whole
-eggplant
-cauliflower, chinese broccoli, beans or mini tomatoes
-endive
-garlic chives
-pickling cucumbers
-fennel