So I am feeling inspired- must be the fact that I finally was able to exit my house for reasons other than seeking medical care and supplies (my little guy has been quite ill but is finally on the mend). Being cooped up doesn't do much for my inspiration…but feeling the bright sun on my face today and enjoying the sparkle of the snow, I felt suddenly inspired to do some fun Valentine's-themed veggies. Enter chicogga, or candy-striped beets. I know traditionally we think of chocolate as being a Valentine treat, and I'm all for that, but why not make dinner a little special too? And why not pack your Valentine with fibre, folate, manganese, potassium, iron and other nutrients while having some fun? I washed them, roasted them at 400 degrees for an hour in a ceramic dish with the glass lid on and a little drizzle of oil inside. I chose 3 large beets to make them easier to create my masterpieces.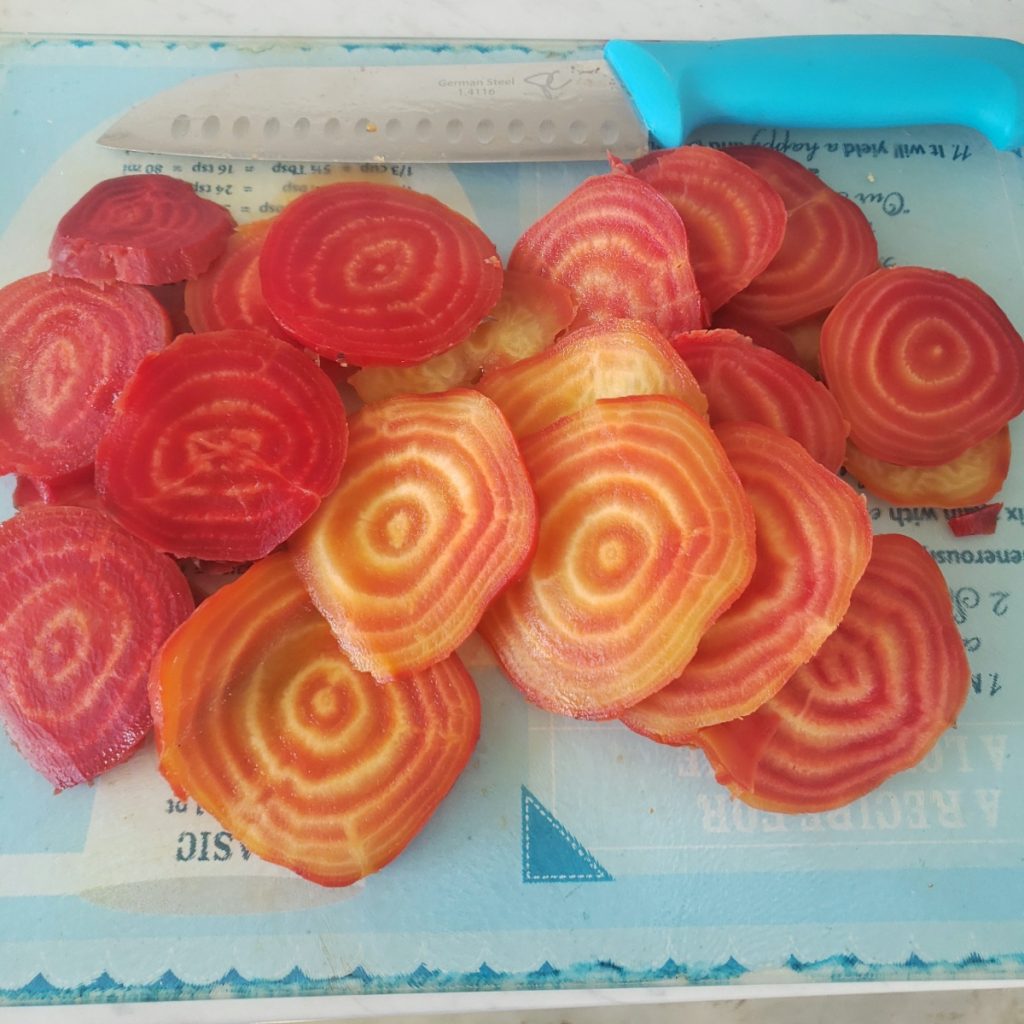 Now if you have young kids like me, your play dough collection probably consists of more shape cutters than a small day care could hope to use along with very little actual workable play dough. It puts my cookie cutter selection to shame, so I borrowed some cutters for this purpose. Now, before you think I have no standards at all, I did wash them well first! Then I got to work cutting out the shapes. Boy was it fun! My only regret- I should have done this with the kids, not while they were in school (totally hogging all the fun here). Best of all, roasted and sliced, they were very easy to cut with just plastic shape cutters. So there you have it- make your valentine some heart beets- or sharks, or dinosaurs!- whatever they would most love.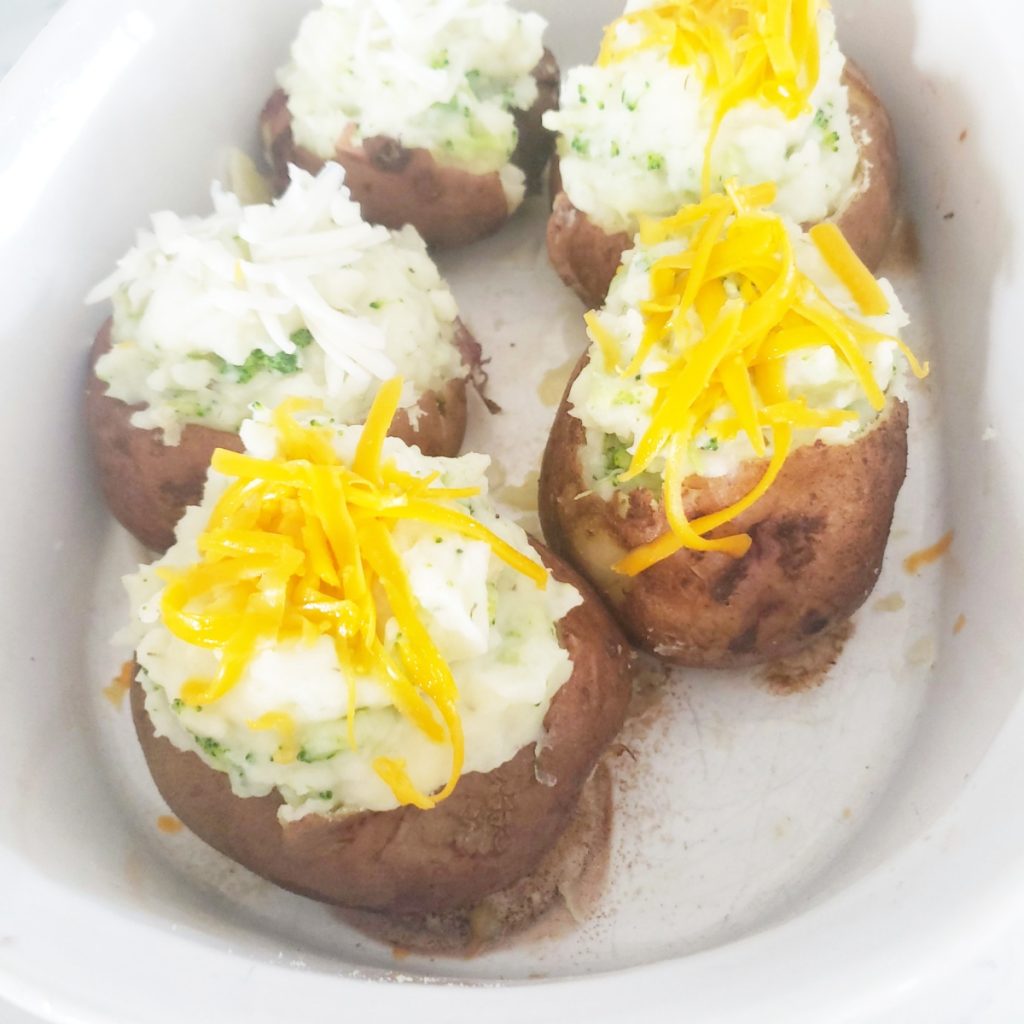 At the same time the beets were roasting, I was also roasting some of those nice big yummy red potatoes from this week's winter shares (I did 5 as it's just me and my 3 kids eating tonight). Again I shunned the tin foil in favour of a casserole dish with lid and a drizzle of olive oil and they were nice and tender when the beets were (400 degrees for 1 hours). Please check your potatoes before then as the size of potatoes and awesomeness of your oven will determine how long they take (hint- my oven is not very awesome lol).
Meanwhile, I boiled some water in a smaller saucepan and cooked 2 cups of broccoli until tender but not still a lively green colour. I sliced the top of the potatoes off and carefully scooped out most of the flesh, adding it in with the broccoli. For flavour, I added 2 tbsp vegan butter, 2 tbsp. italian herb goat cheese, 1/2 tsp salt, 1/2 tsp garlic powder and 1/2 cup coconut milk (carton). I mashed the ingredients together. Then I drained the broccoli and added it to the potato mixture, mashing in the broccoli but still leaving some chunks (you decide how small to go for your family). Then I reloaded the potato skins with the mixture and sprinkled with cheese (goat cheese for my son with a dairy sensitivity and regular cheddar cheese for the rest of us). We all love his goat cheese but not the price so much 🙂 Finally bake for 10 mins at 400 or until hot and the cheese is melted and looks delish!
My original plan was to pair it with beef steak but my husband would be too sad to miss it, so I'll use the pemeal bacon I have waiting to be cooked in the fridge. If looking for vegetarian, why not pair with a portobello steak?
Finally, I am sure you need some cat pictures in your life. You are welcome 🙂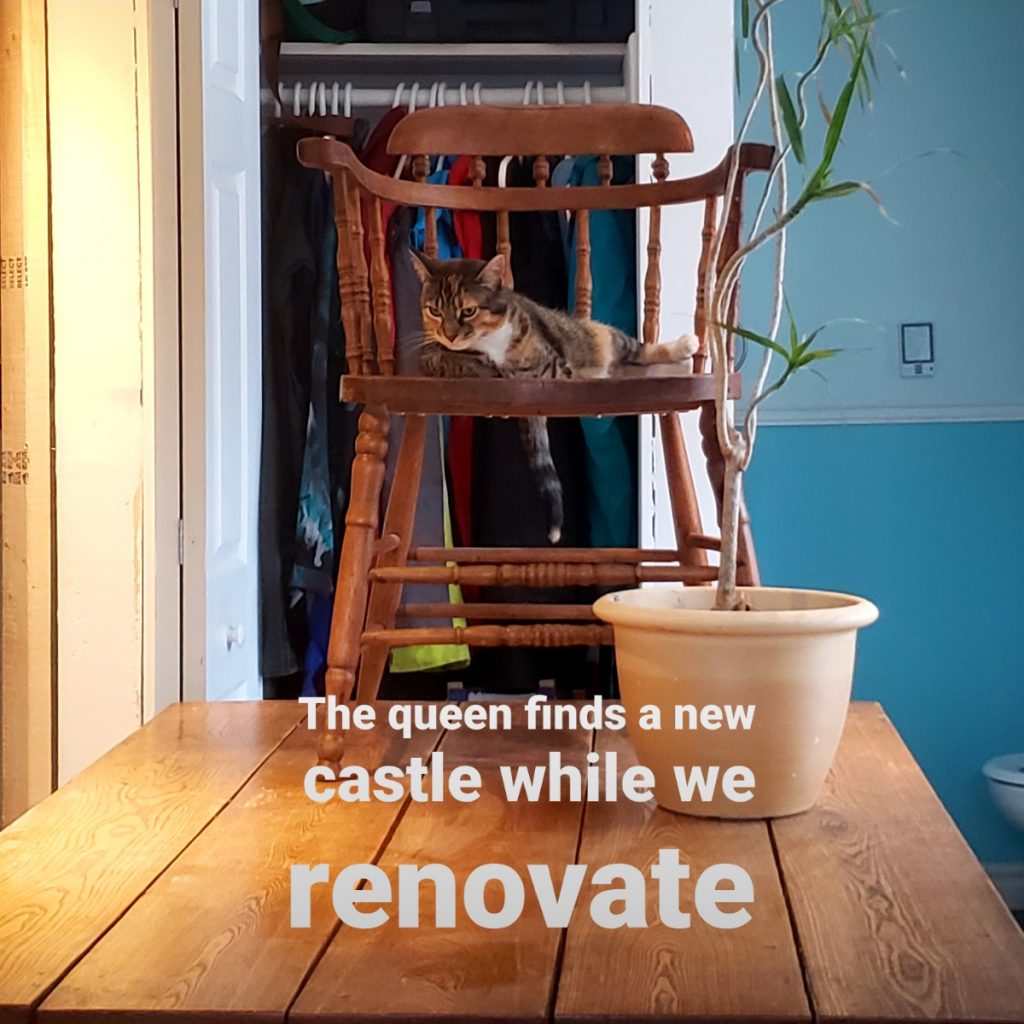 That's all folks! And remember, summer is just around the corner. No, really! Check out our Summer Farm Shares and start dreaming today!