Here we are, on the final week of our 2019 Farm Shares! Have you learned something? A new recipe, a new veggie altogether? A new adventure? I can always say I did. Even after 10 years of running Farm Share I am astounded with the knowledge and skill it takes to grow the variety of veggies we do. I am forever learning new recipes to feed my ever-changing family well, and I am learning about you as customers and people, and how to make a great year of Farm Share happen for you.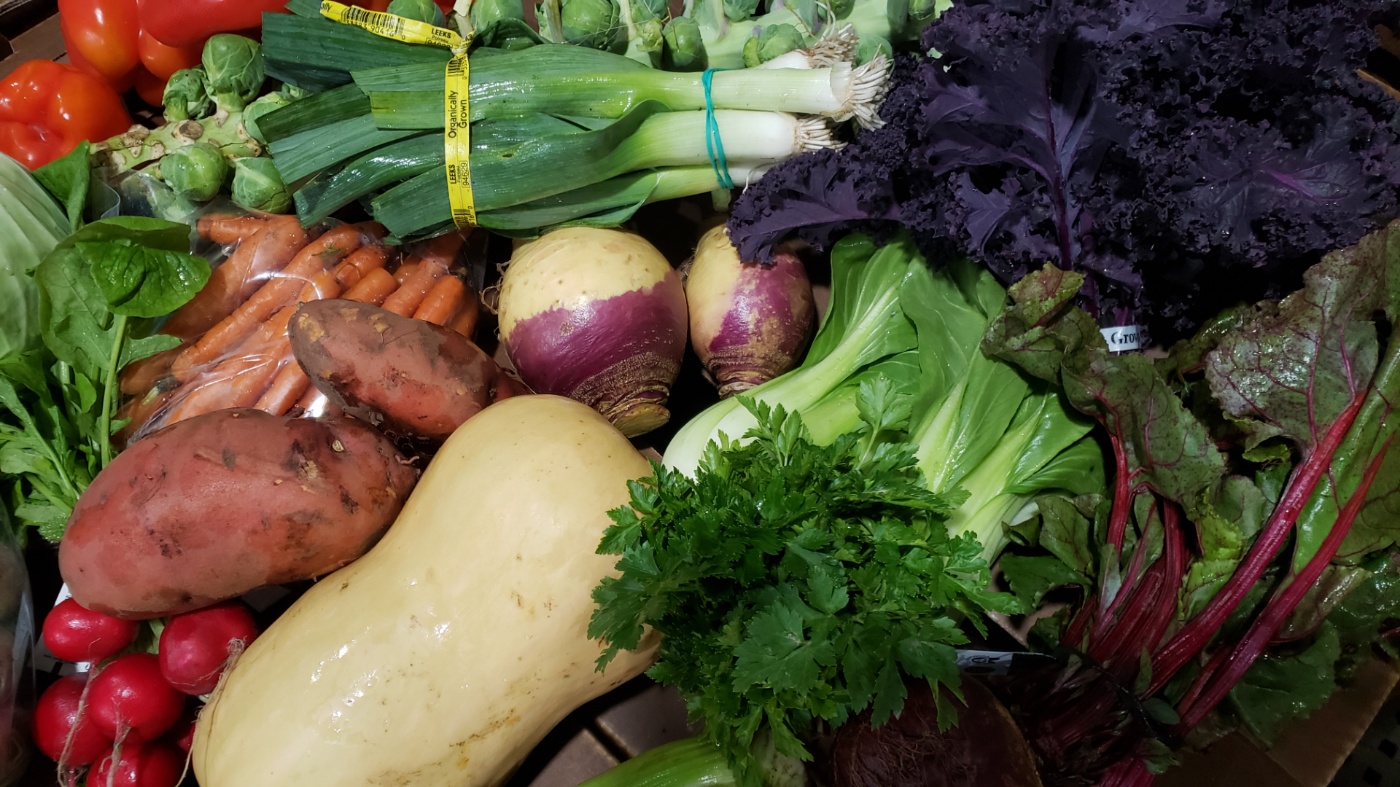 So thanks for joining me on the journey! I hope it has been a rewarding one. Your support of our farm this season, from beginning to end has been such a blessing. Thanks a million! I am thankful now for a time of keeping a slower pace and doing those little things again like trips to our library, or an afternoon at the park. Time to do something with all that wonderful produce and fix up our century home. But, not time to quit farming altogether. While many of the fields are looking empty, which makes me rather happy instead of sad- relieved we got most things in before the ground freezes. Last year we did not have all of the potatoes dug before winter came seemingly overnight! Just a little more beets and Jerusalem artichokes and we are on to the last of the greenhouse crops: baby bokchoy and a gorgeous late crop of radish. We hope you enjoy they since it's been a while. Remember you can also roast them for a delicious mild and low card alternative to potatoes.
Move over skittles- this week we get to truly taste the rainbow! From our staple green veggies like green cabbage, Brussels sprouts, and baby bokchoy, to the punchy red peppers, the bright pink radishes, the deep purple beets, the oranges and buttery tones, I think the "red" kale in a rich royal purple, takes the cake for colour power. I heard recently that nature has colour coded our food to help us stay healthy. So, taste the rainbow with us this week!
Simply 6 Shares
Green cabbage: great in coleslaw, cabbage rolls or simply boiled with carrots for a side
Red Beets: Try Maria's Potato salad. Boil equal amounts peeled beets and peeled potatoes. Cool, finely slice small dill pickles and toss in some of the pickle juice. Add salt, pepper and other spices to taste. Healthier than traditional potato salad, pretty and satisfying.
Sweet potatoes: Try sweet potato fries, add to chili, or mash and dress like you would white potatoes.
Brussels sprouts: simply trim and roast with a little garlic powder. See recipe here. You can even throw them in your rice cooker with your rice if you like them soft.
Red Peppers: Try Roasted Red Pepper soup if the peppers are piling up! Or stuffed peppers.
Yellow Onions: Perfect in the Red Pepper soup above or in almost any savoury dish to add flavour.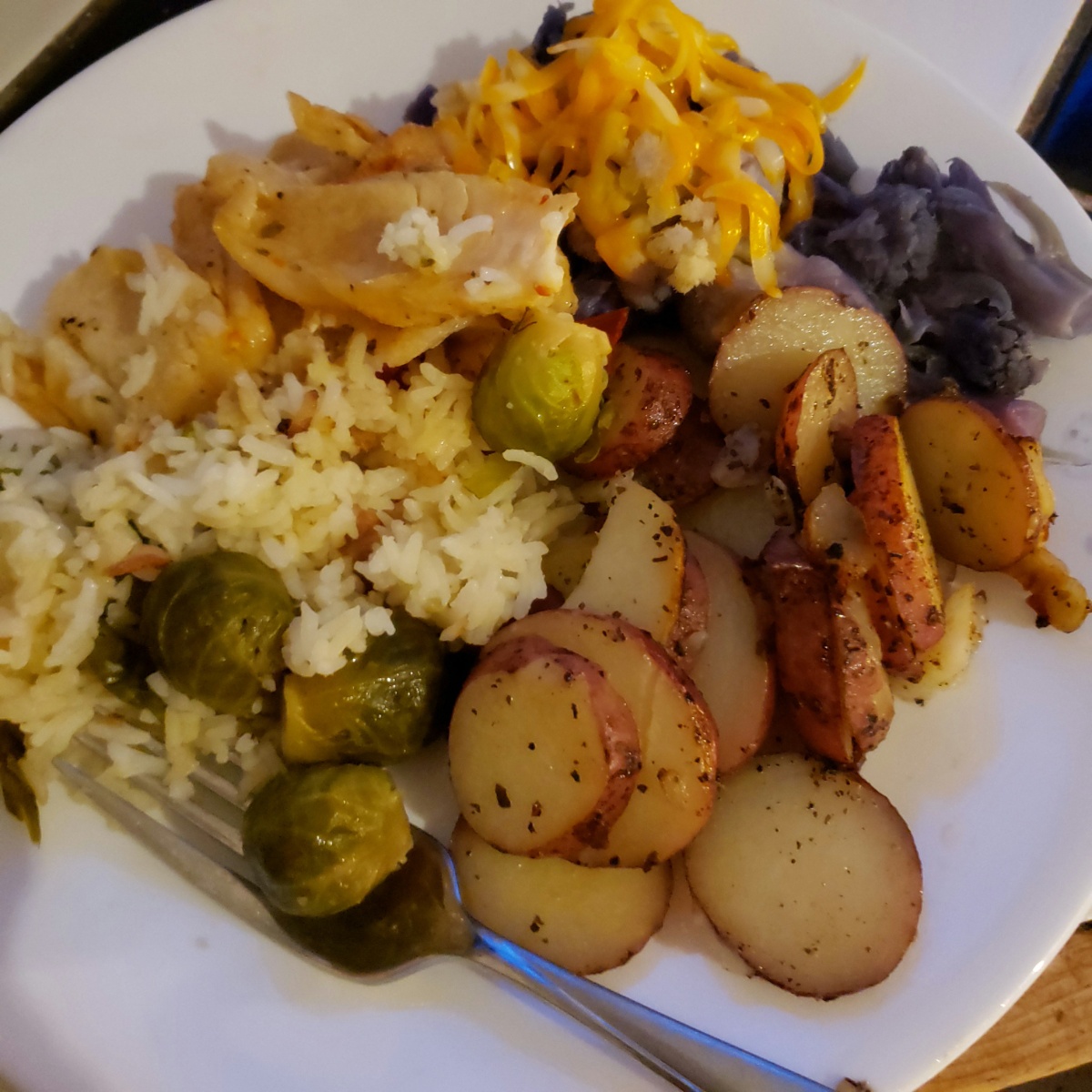 Half Shares
Baby bokchoy, red kale: Try Greens and beans for a simple complete meal. Thanks for the suggestion Gloria!
Red radish: You either love that spicy kick or you don't. Luckily, they roast beautifully for a mild taste. The leaves are good too in salad or cooked.
Butternut squash: I found a treasure trove of ideas for you here.
Whole Shares
Celery, potatoes, leeks, rutabaga, & parsley: Sounds like the perfect ingredients for chicken pot pie or soup!
Fruit Shares:
3lbs bananas or 5 oranges, 9 kiwis, 1/2 pint blueberries, 3 grapefruits and 3lbs Bartlett pears or apples
Just can't wait all the way till June to enjoy more veggies? Sign up for our winter share program or stock up on some bulk winter veggies to keep you going. Winter share deliveries occur weekly and bulk veggie deliveries will be available monthly starting Nov 27, 2019.
Thank you from all of us at Zephyr Organics. It's been a slice!